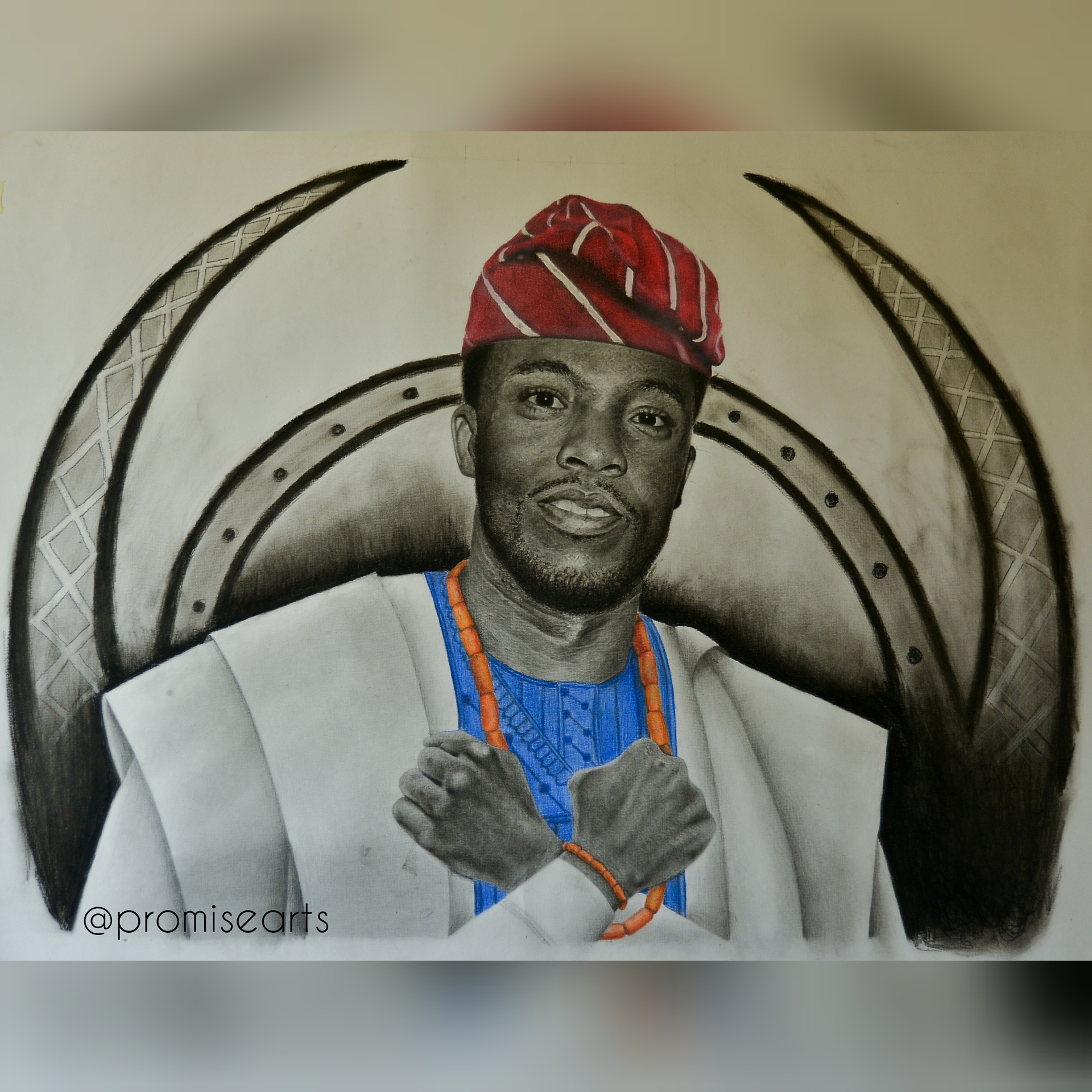 Hello, I'm Promise. I'm a 22 year old Nigerian hyperrealism artist. I mostly work with graphite and charcoal pencils on paper. I just joined steemit but I've been doing art for a while.
The story behind the drawing
The Black Panther movie hit the world hard, it went so viral and a very pride filled experience for us Africans. Marvel studios had finally made something for the blacks, something we could relate to more and I rushed to see the movie too in the first week of it's release. The movie perfectly captures a modern African setting like I find myself in today. A lot of people started promoting their trade with the movie, artists included, so I felt the need to do something too so I made this quick sketch.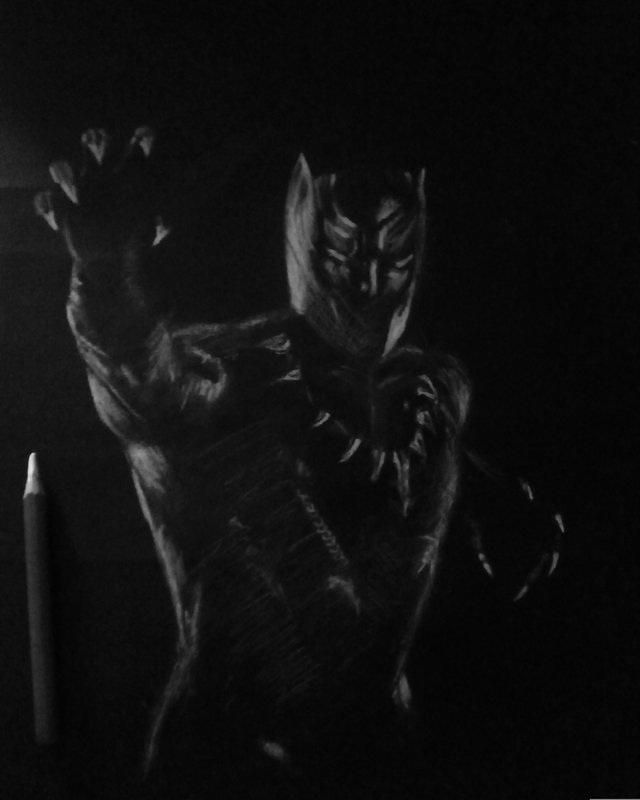 But it wasn't enough..
The movie started becoming a household name, Black Panther every where, so I wasn't satisfied, I wanted to do something I could relate to more as a Yoruba indigene (my Nigerian tribe). So after days of brainstorming it came to me, let me dress T'Challa (Chadwick Boseman) up as a member of my tribe, a Yoruba man. I started looking for reference photos, I got this slightly younger picture of him and used several other reference photos, some of which I picked along the way as new ideas and perspectives kept coming to me. Here are some progress shots I took while doing the drawing:
The Yoruba cap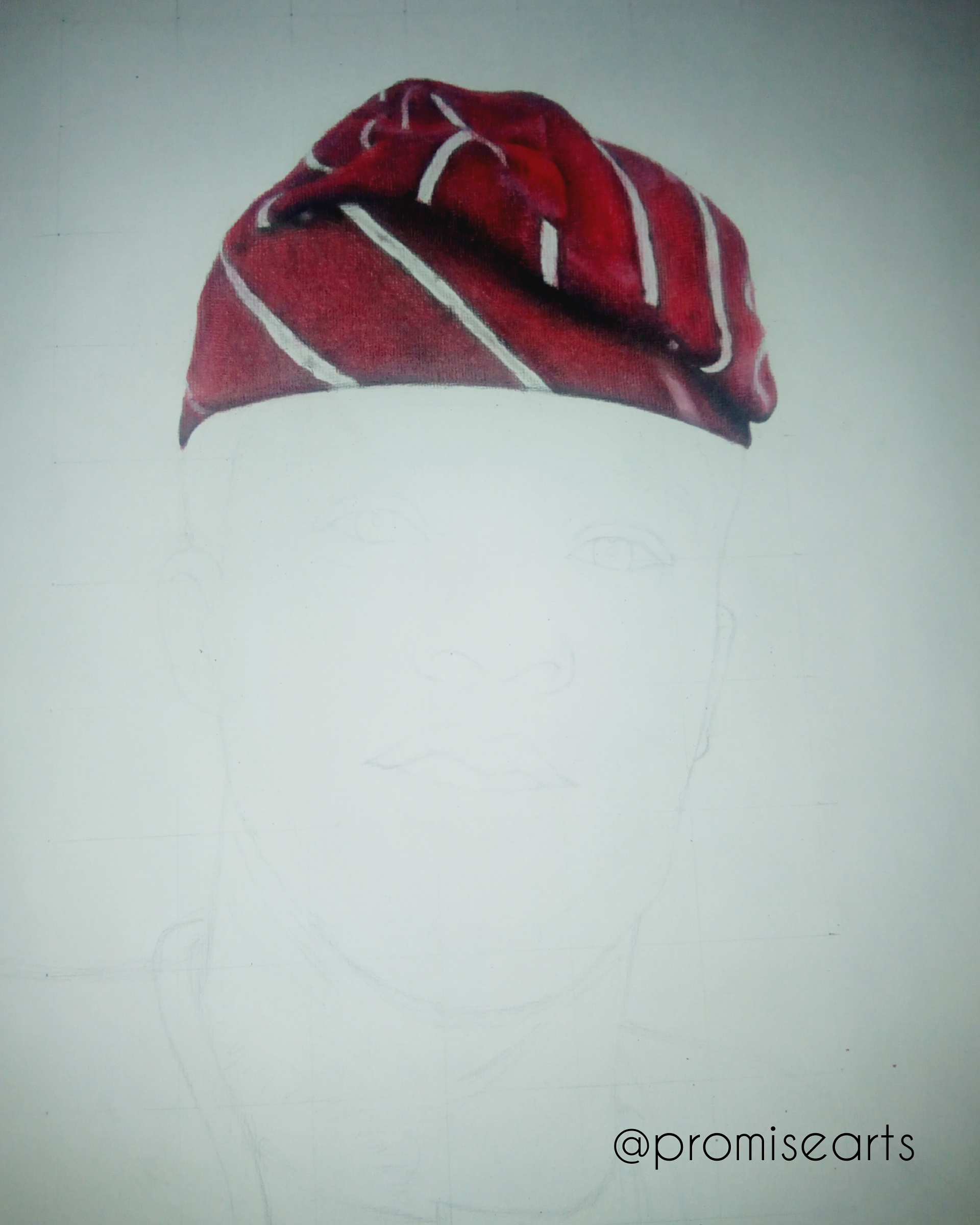 progress shot 2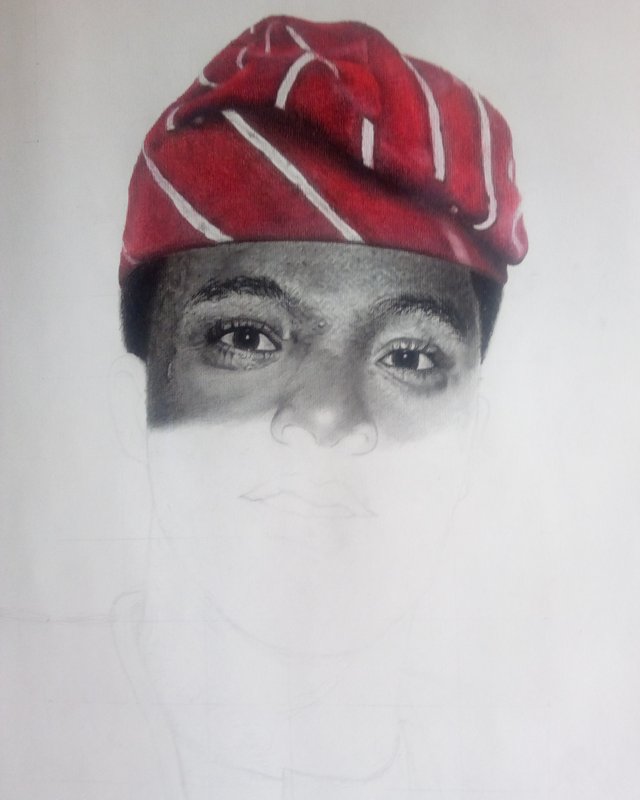 progress shot 3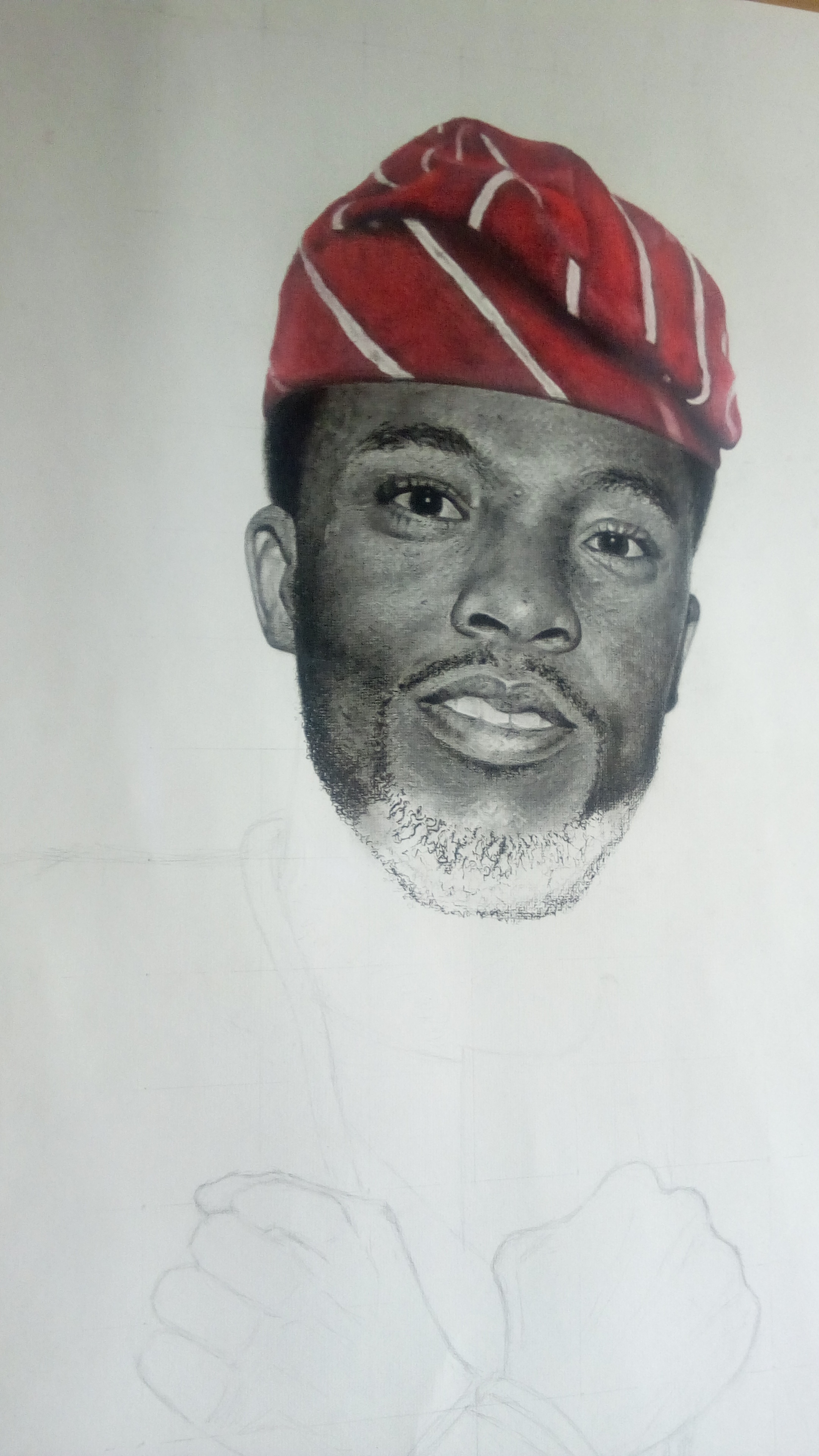 progress shot 4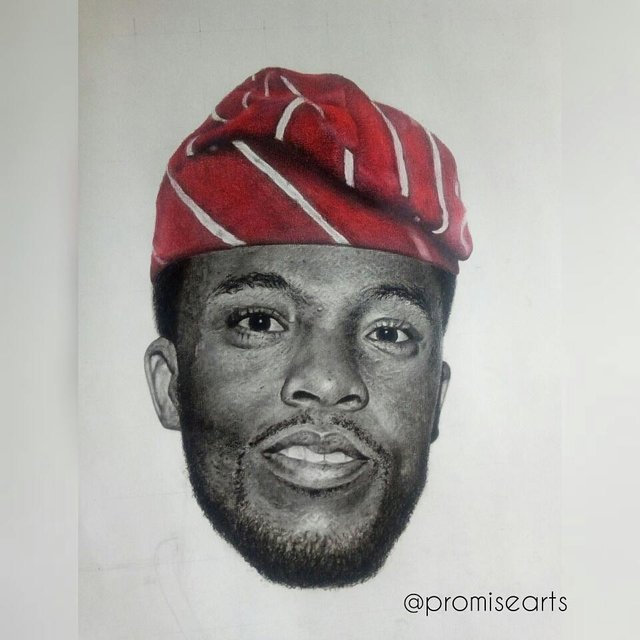 progress shot 5 (wakanda signature)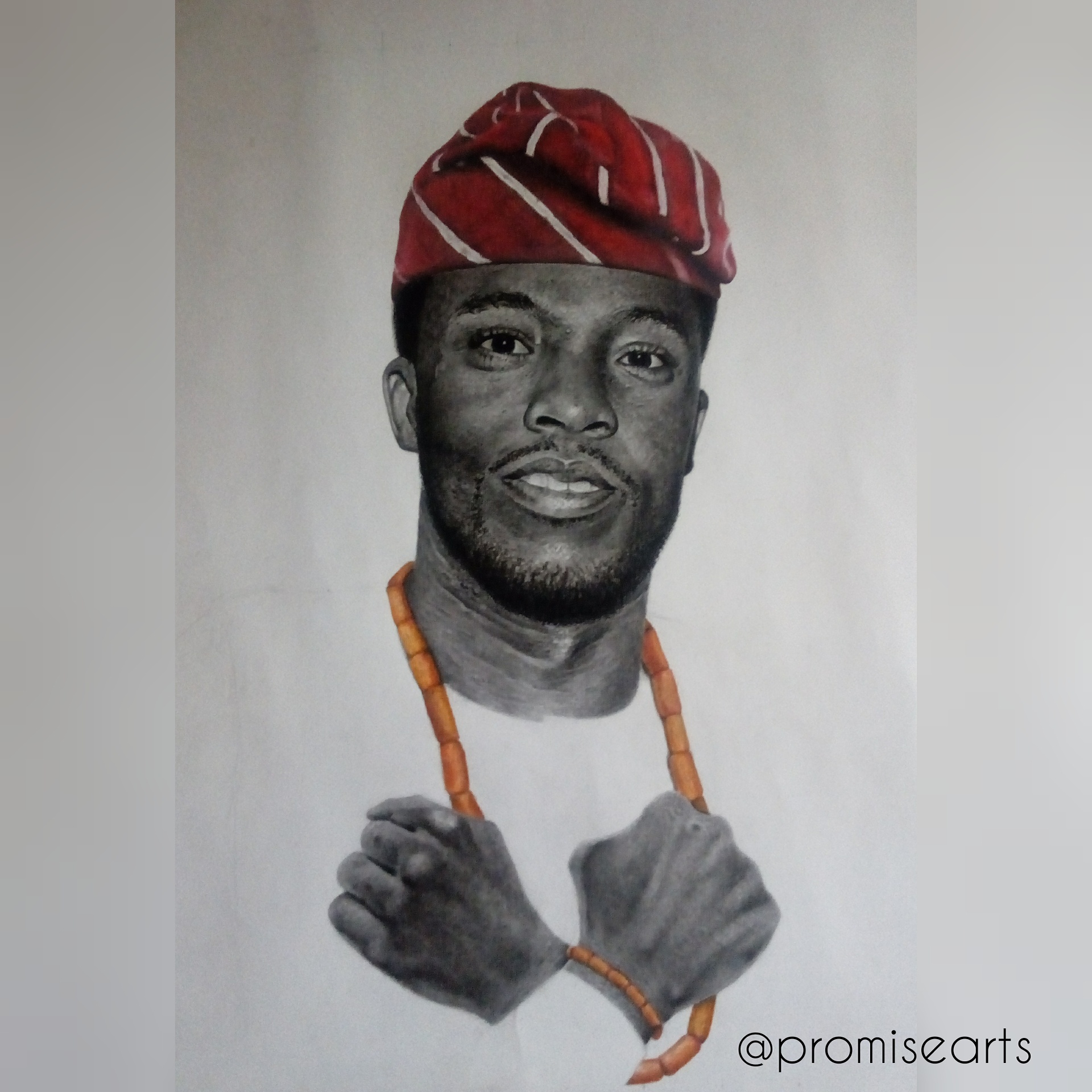 progress shot 6 (Yoruba Agbada (big cloth) and beads)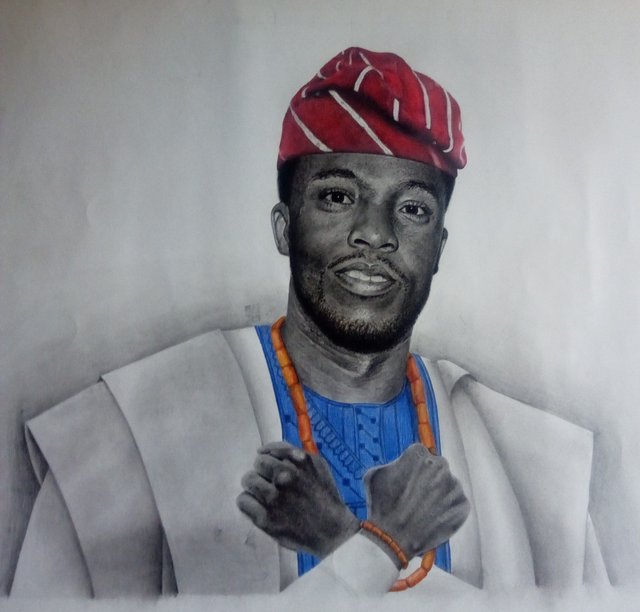 The final shot (I decided to symbolize the wakanda throne to not totally take the wakanda out of it)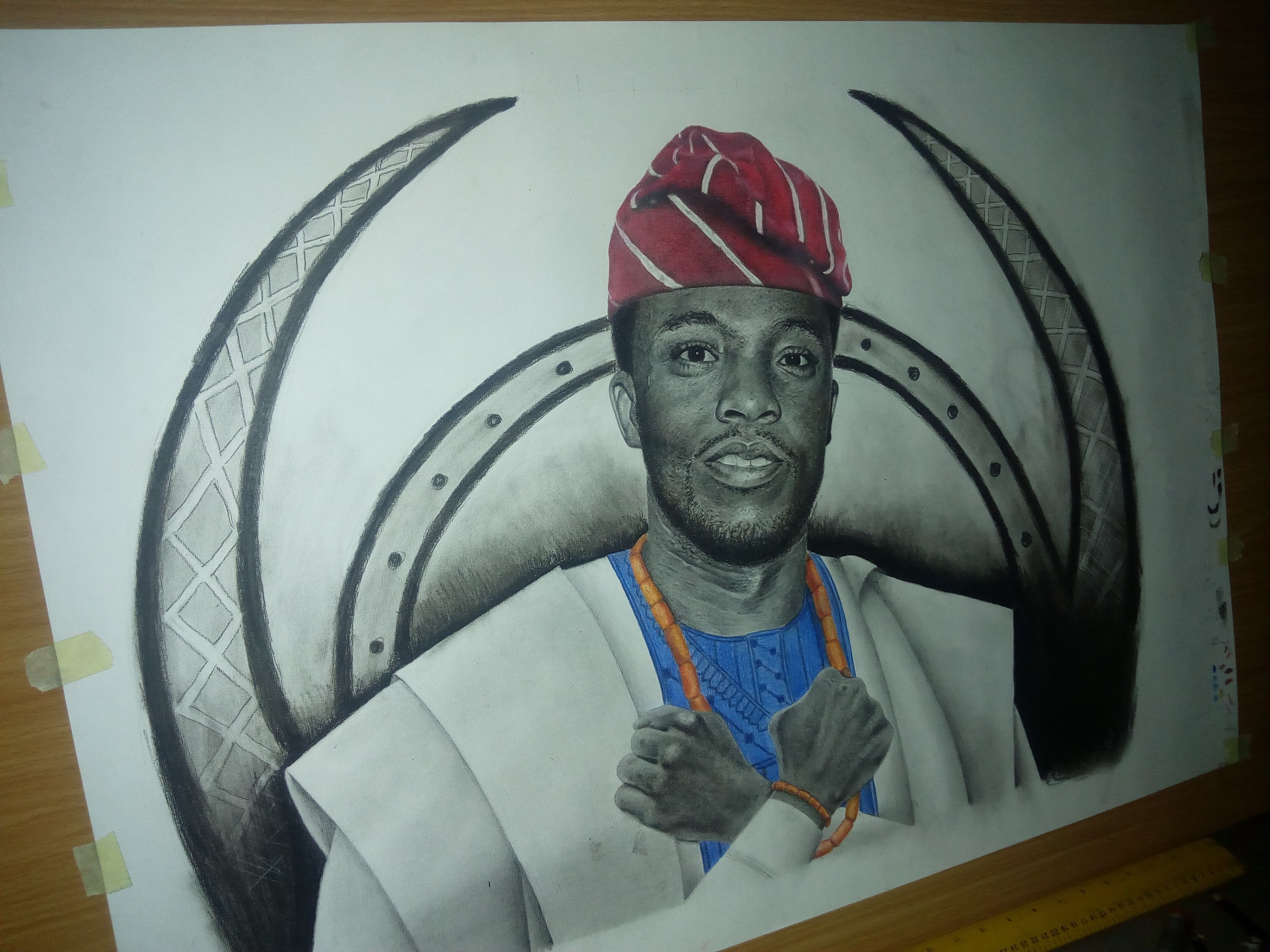 and I took a shot with the work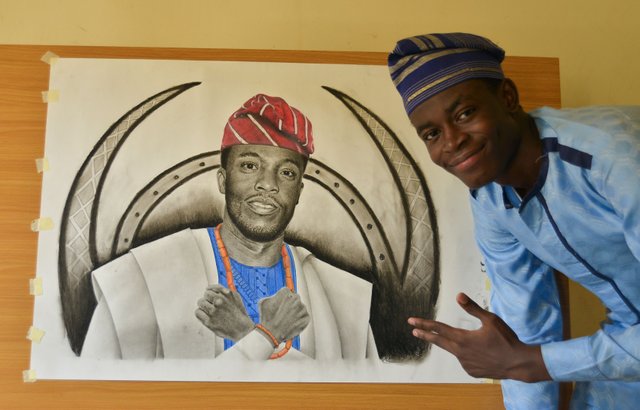 Summary
Title: Yoruba T'challa
Model: Chadwick Boseman
Size: 25x35 inches
Medium: graphite, charcoal and colored pencils
Duration: 50+ hours
I would really appreciate your upvotes, resteems and comments. Kindly follow me too to check my previous posts and see much more to come. Thanks for reading. @artzone @slothicorn