Yet another creation for my Superrare portfolio !
This one, Light of Origins got it's title for how the end result ended up looking like a Buddha statue presenting some kind of triangular light to the viewer.
Creative process:
As always, I used Weavesilk, Deep Style and some Gimp adjustments for the symmetry.
Deep Style still tends to create slight imperfections in terms of symmetry, as can be seen in this non-symmetry adjusted version of the above final artwork: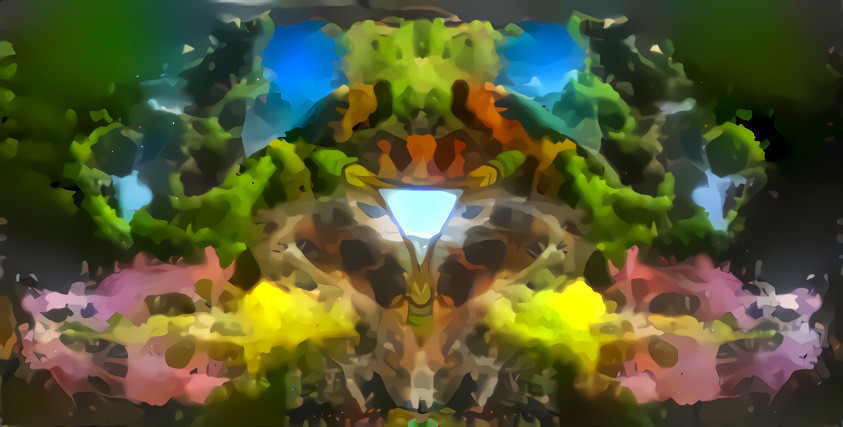 As always, I played around in Weavesilk first, generating a couple of pieces till I found one I liked: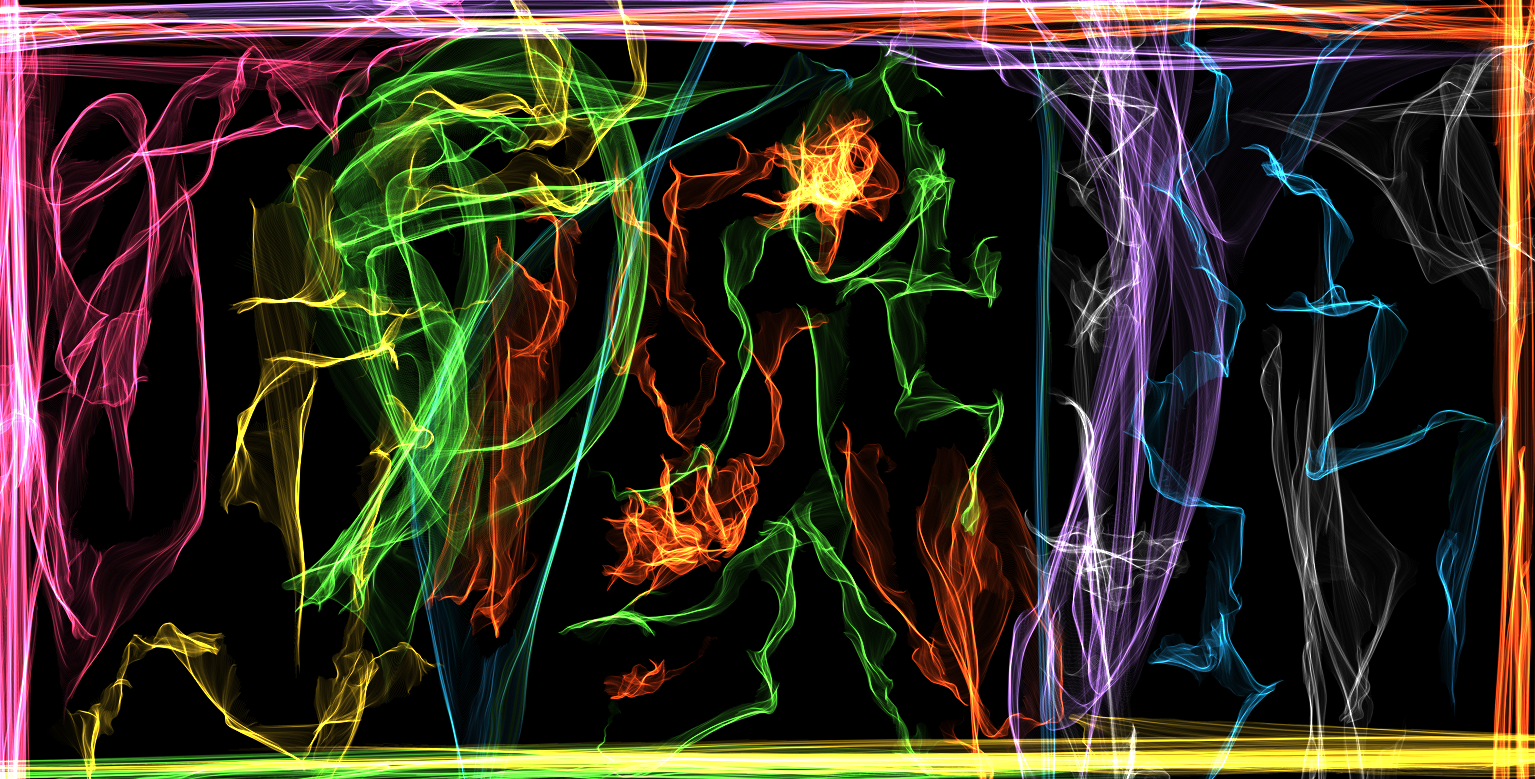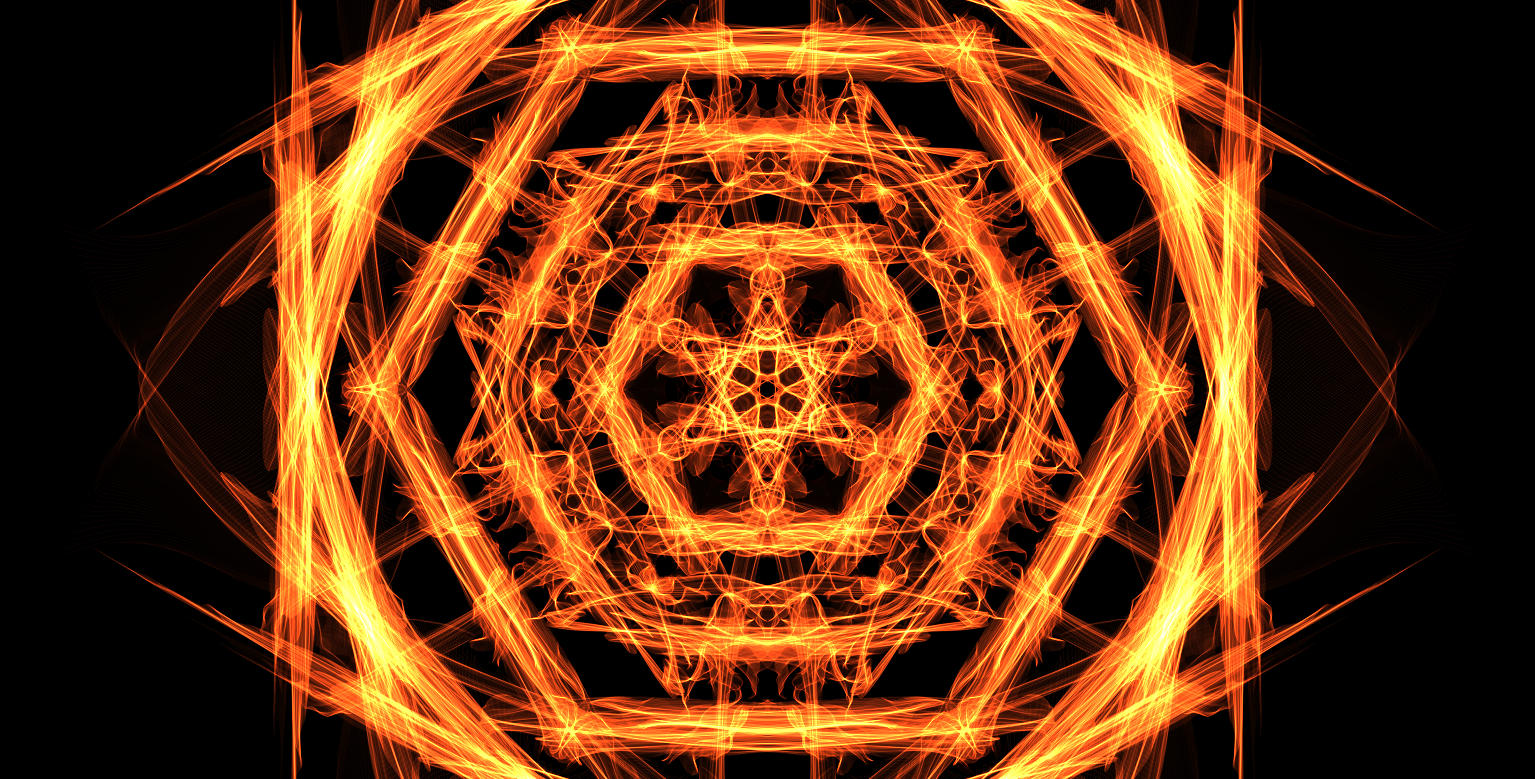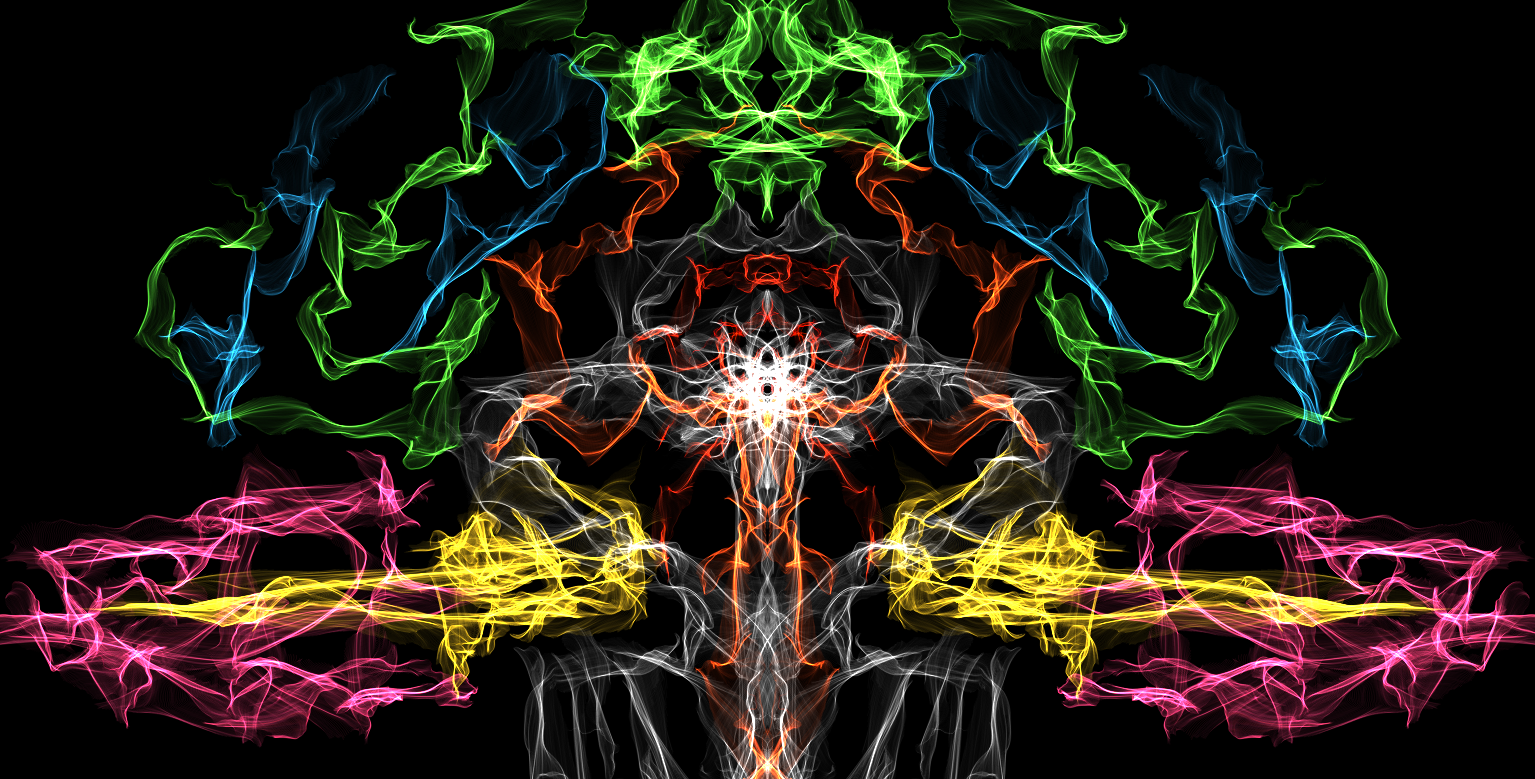 This last one took a couple of tries to do, but I love how it came out !
The first pass created a couple of images I didn't quite like using the basic style images: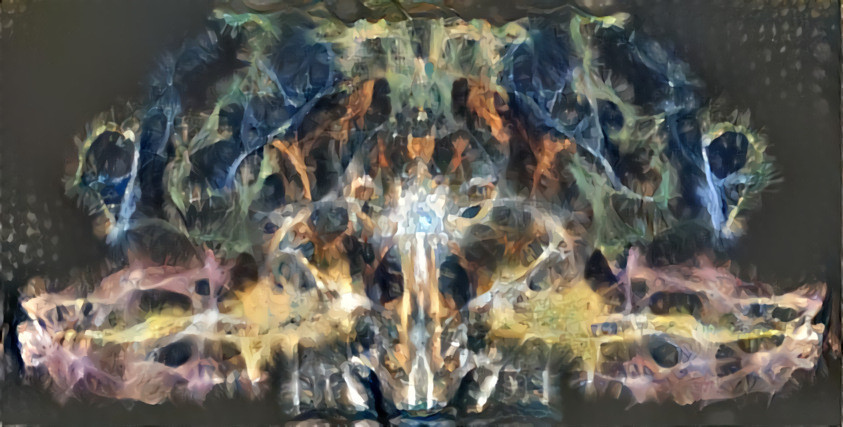 But this CC0 image from Pexels really gave a quite stunning result, that I decided to continue working on some more in GIMP.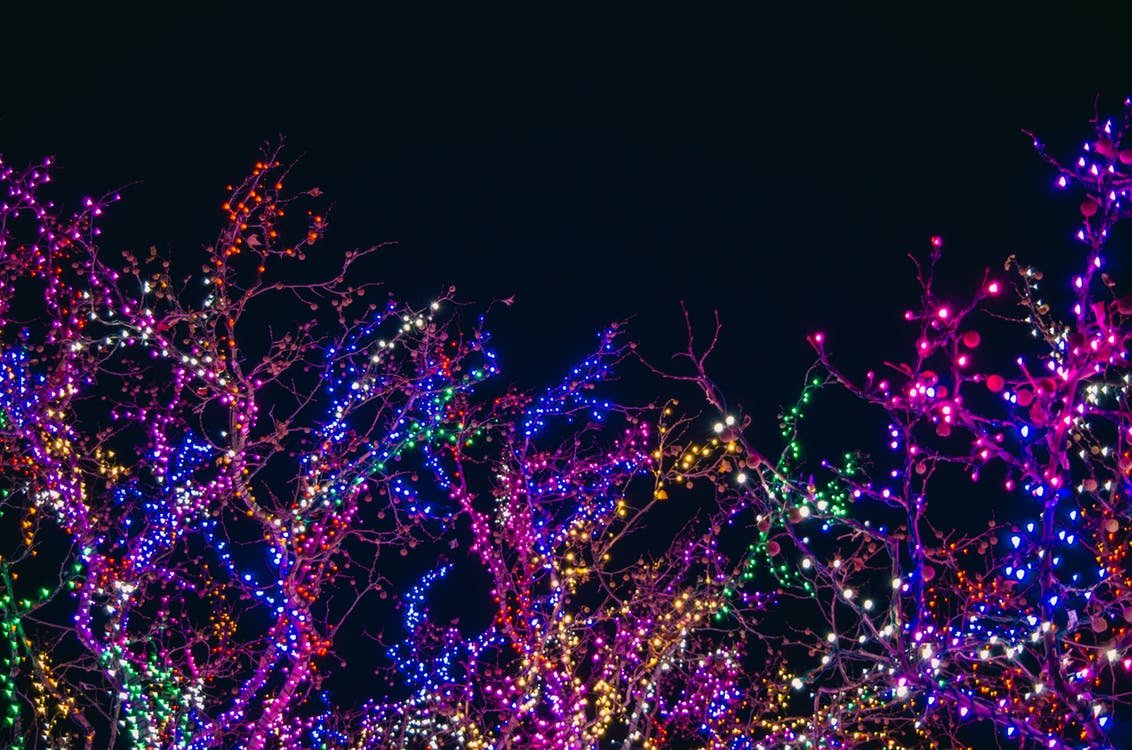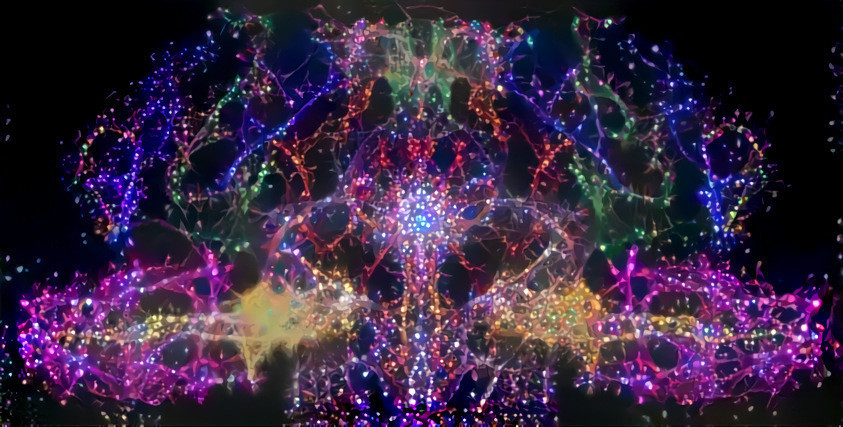 3. Symmetry adjustment in GIMP
Adjusting the symmetry is simple enough. just import the image into GIMP.
Then Select the half you want to keep, copy and paste it, flip it, then superimpose it on the other half of the image: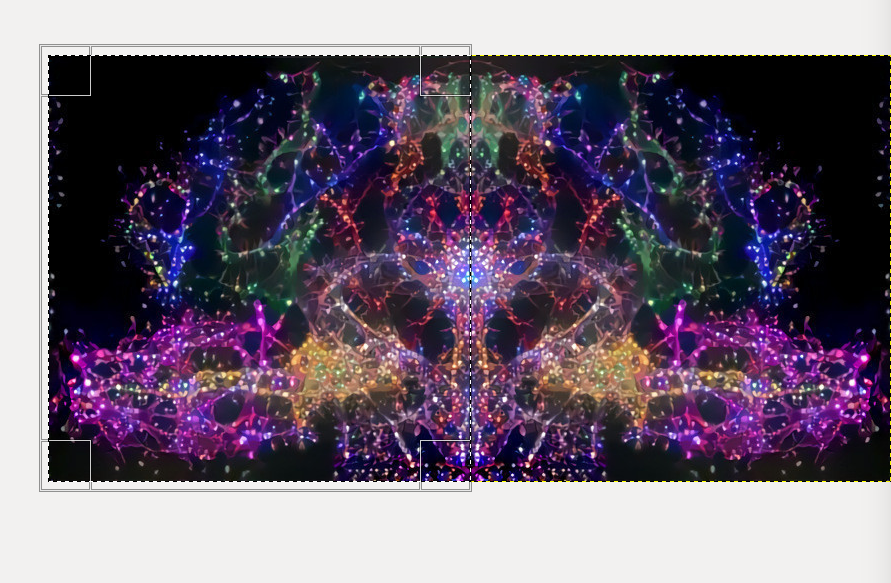 I did some more experiments with Deep style after that: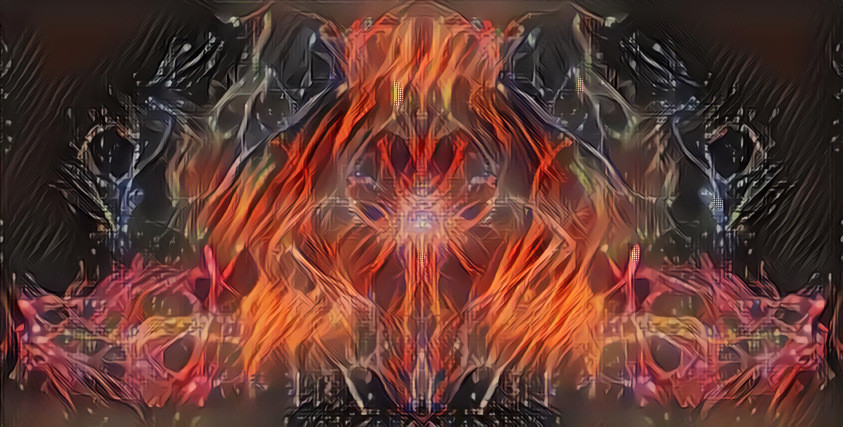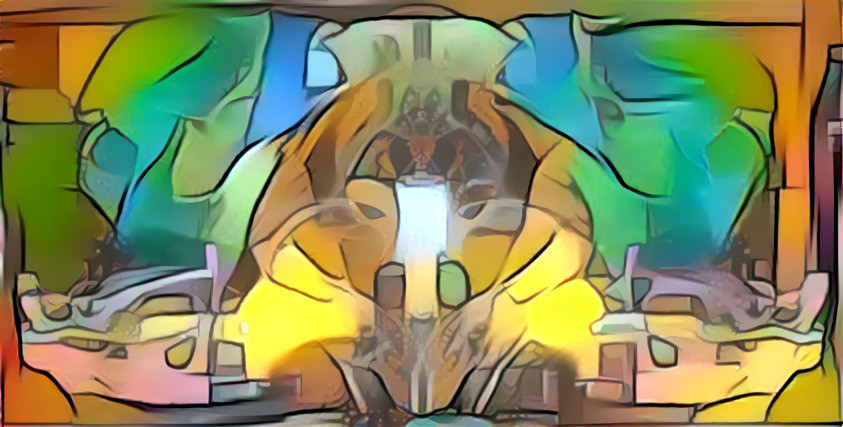 And decided something was missing from the middle,.
So I opened up Xaos to look for something to put in that empty space in the middle, that'd give it an interesting shape.
So, I went through the different formulae available in Xaos till I found this beauty: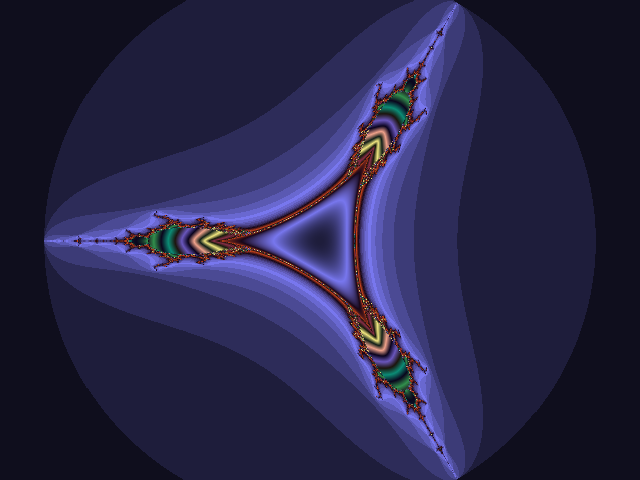 An insert, some rotation, and a layer mask later, and we got this result: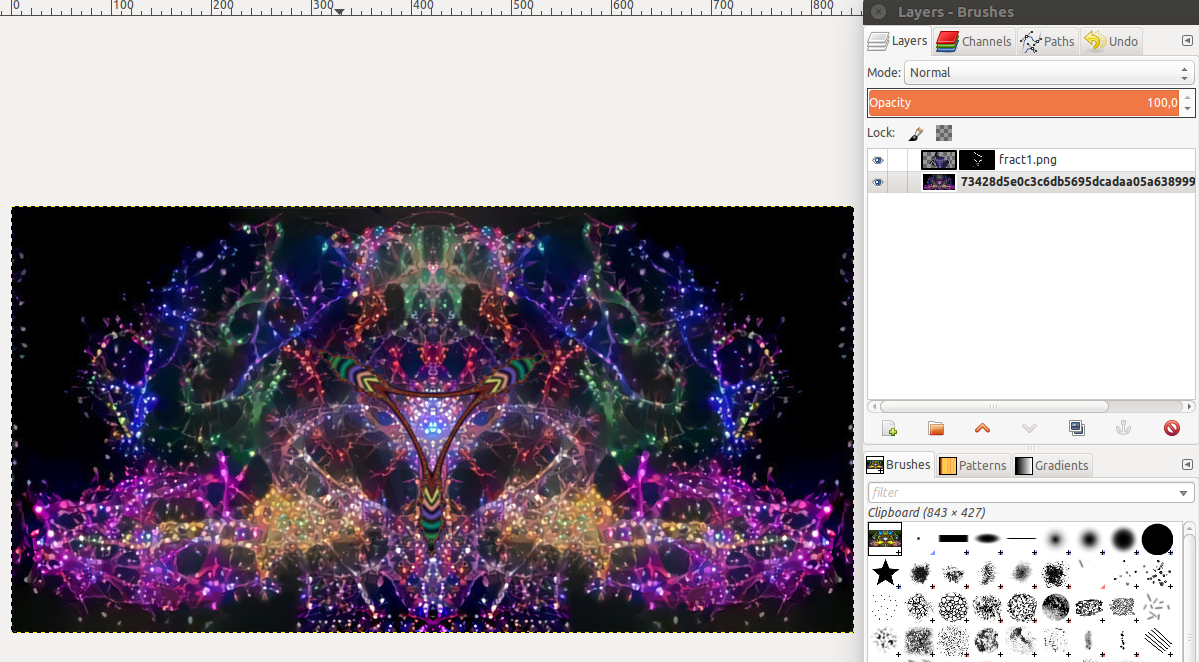 4. Another pass through Deep Style:
These were all done with the basic Styles available on Deepdreamgenerator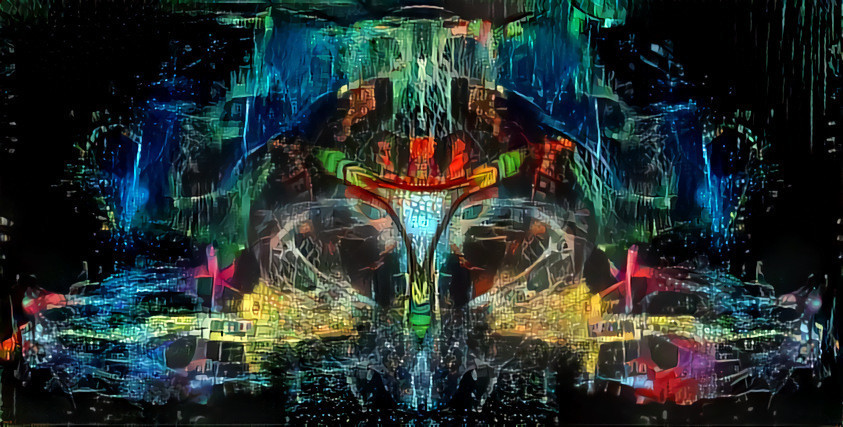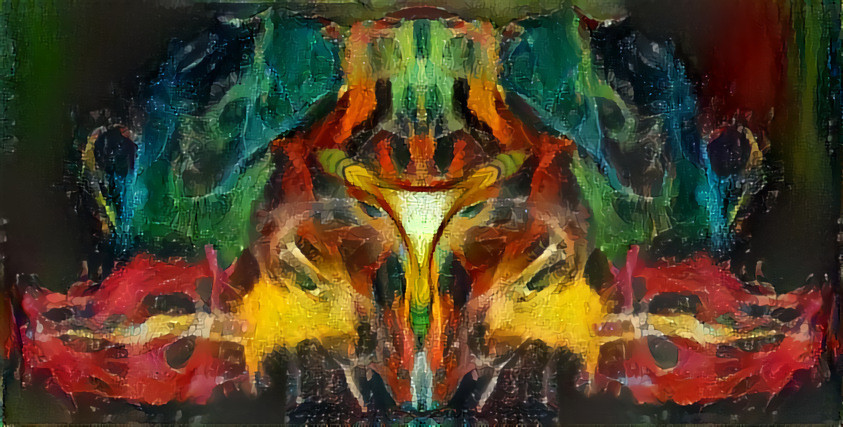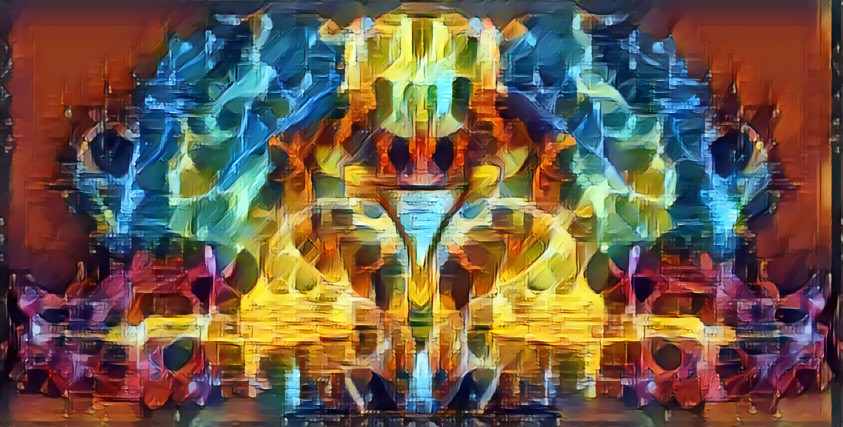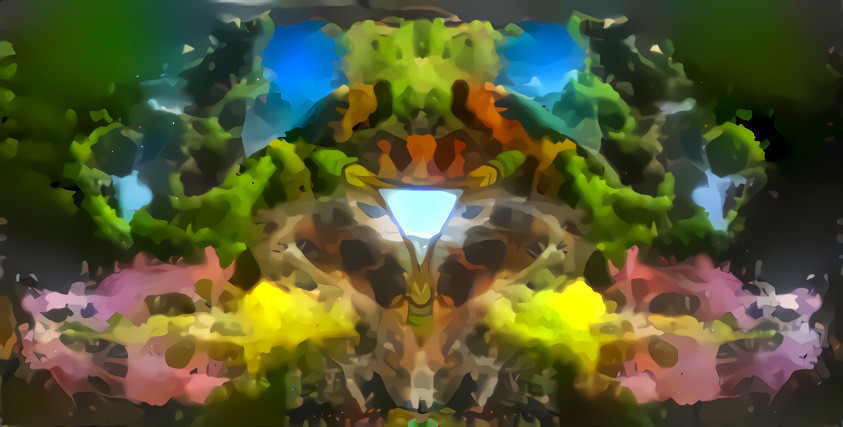 As you can see, we were finally at the end result.
After that, it was just a case of redoing the symmetry in GIMP, and cropping it down to this :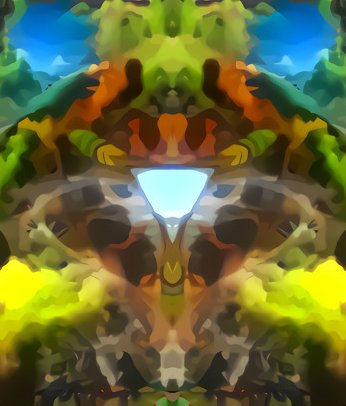 ---
I hope you liked this walk through of my latest work :)
All imagery is released under varying types of CC license, from CC0 for the Pexel image by Jonathan Meyer to CC-BY-SA 4.0 for all my Weavesilk and Deep-Style images, as well as the final artwork itself.
PS: The fact the light ended up a Triangular shape might or might not have something to do with me playing a lot of No Man's Sky lately.
Honestly, how come no one has commented on the fact the Atlas lives in what amounts to a giant Ethereum logo ?
I know the shape isn't exclusive to Ethereum, but it's what comes to mind whenever I play XP