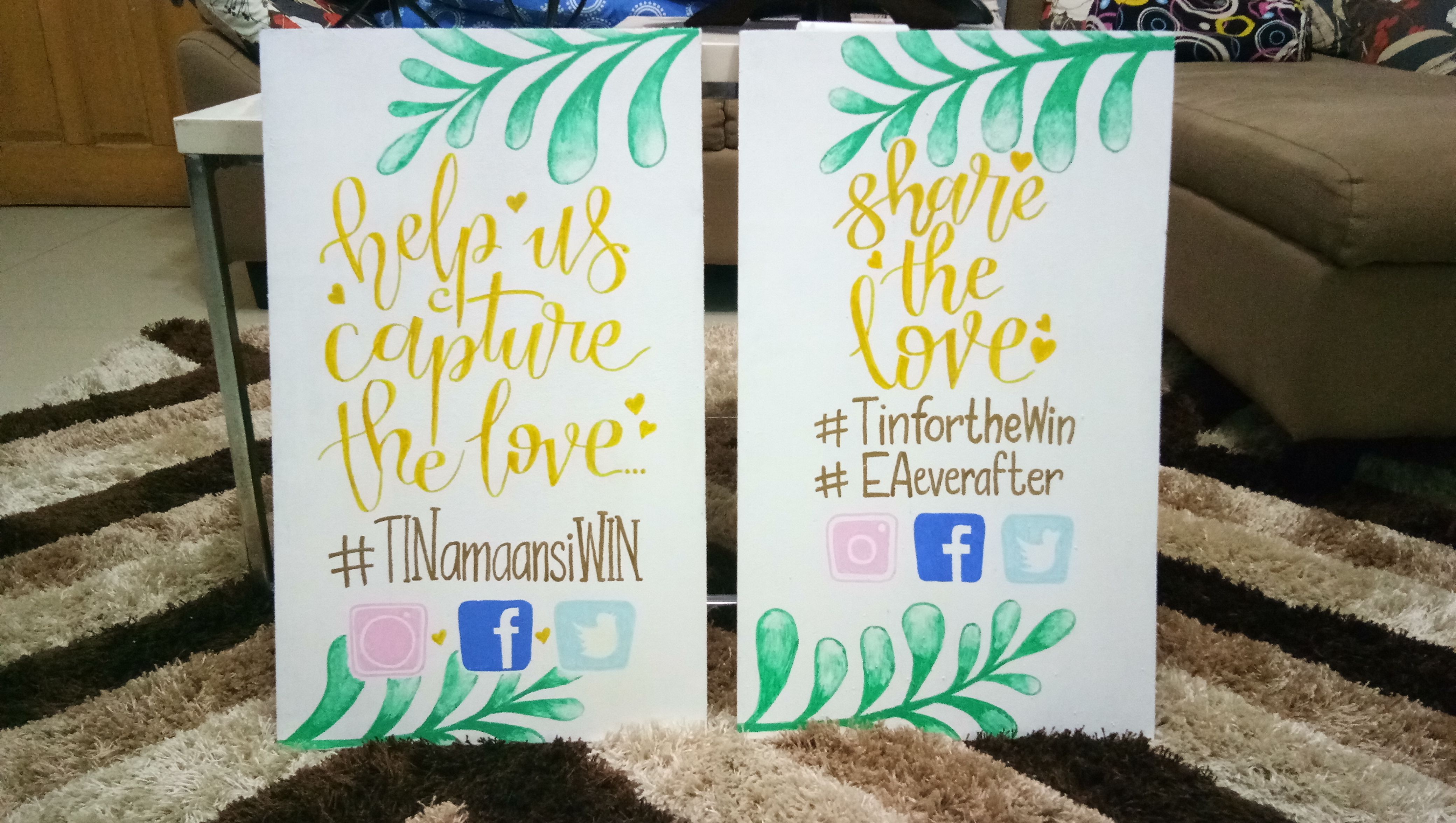 WOODEN HASHTAG BOARD FOR A WEDDING
Argentina + Erwin
As some of you know, I've been working on with a wedding project for a friend, Argentina, a fellow nurse who's getting married this 30th of June. She asked me to do calligraphy related stuff for her wedding. Some of which are of the following:
Recently, I finished two hashtag boards for their wedding and for this post, I'll be showing you a step-by-step process of how I made it.
---
MATERIALS NEEDED
2 pcs plywood
White Quick Dry Enamel Paint
Paint Brush
Acrylic Painters
(I got mine from Miniso which were only 100pesos for three pens, and if you've read my other artworks, I loved using it because it can be erased by using a wet tissue.)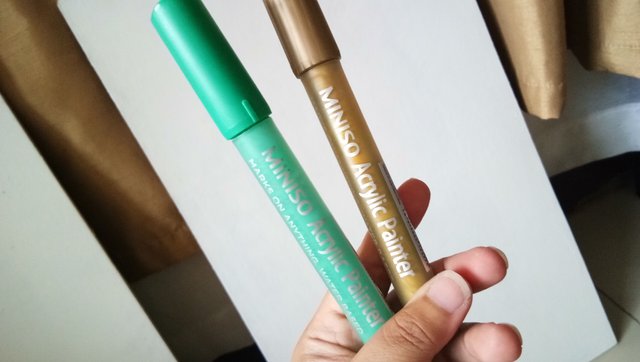 Initially, these were the pens I used for this project, green and gold, but later on, I realized I had to use other colors too. I also used blue, pink, and baby blue.
Gold Marker
Wet Tissue
Dry tissue
NOTE: You can use any medium if you like. It varies on which medium you're used to.
Once everything is complete, we may now start in making the boards.
---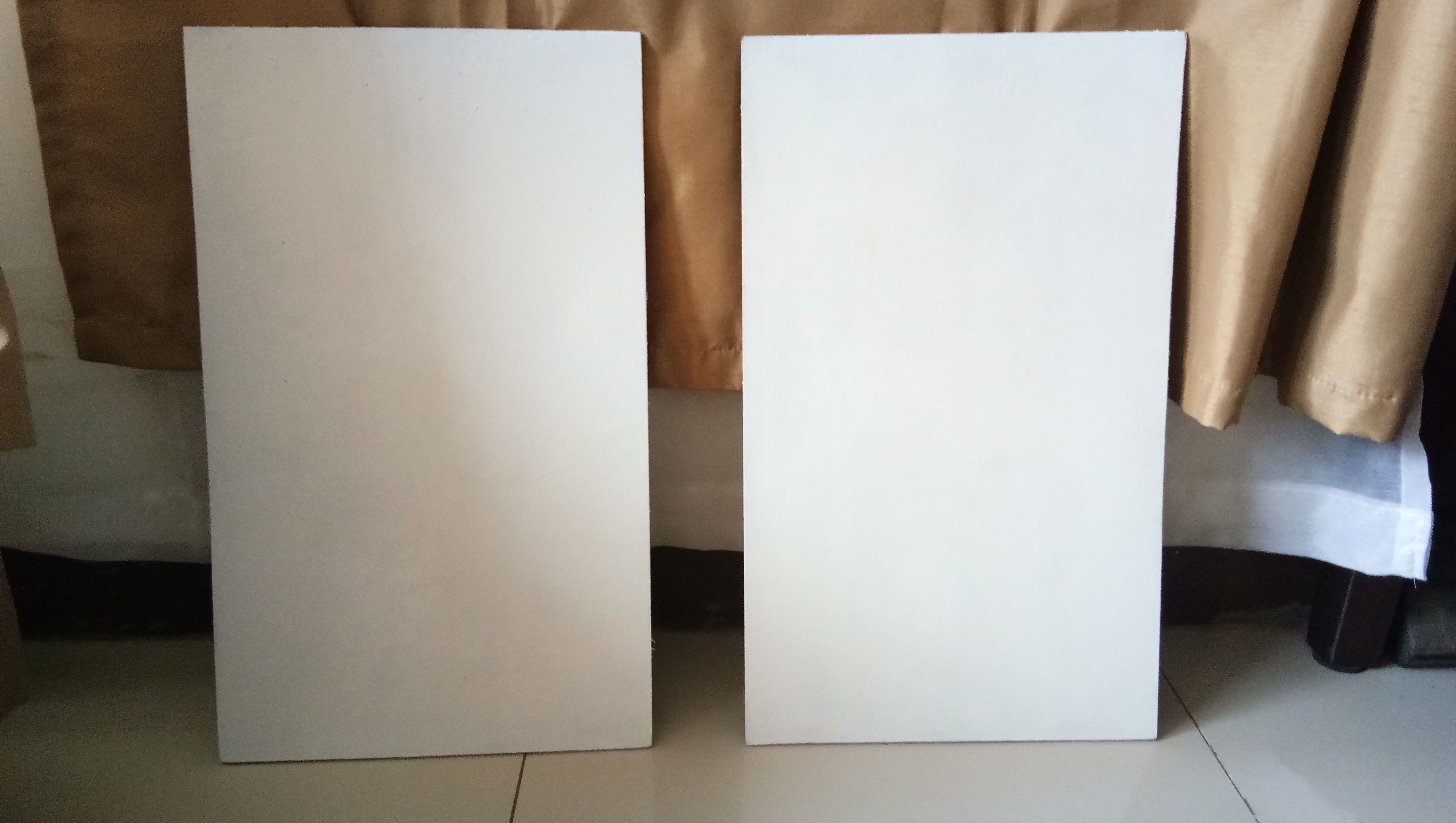 I painted the boards first with white enamel quick dry paint. I let it air dry for one full day even though it's quick dry. I just had to make sure it's all dried up before using it. While I was letting it dry, I did some of the things for the wedding.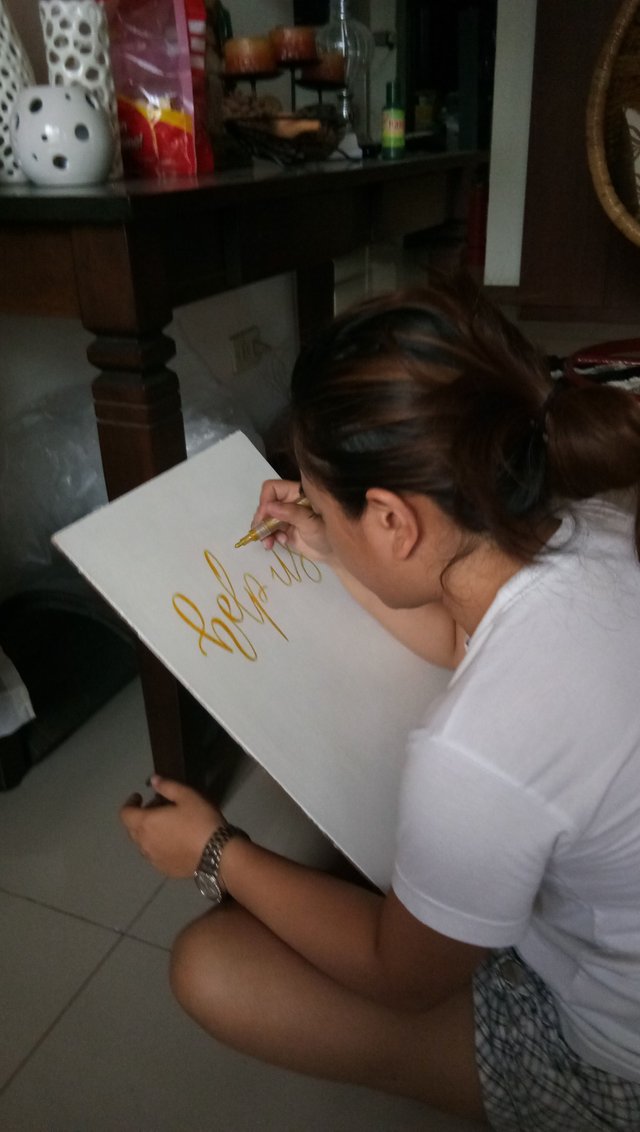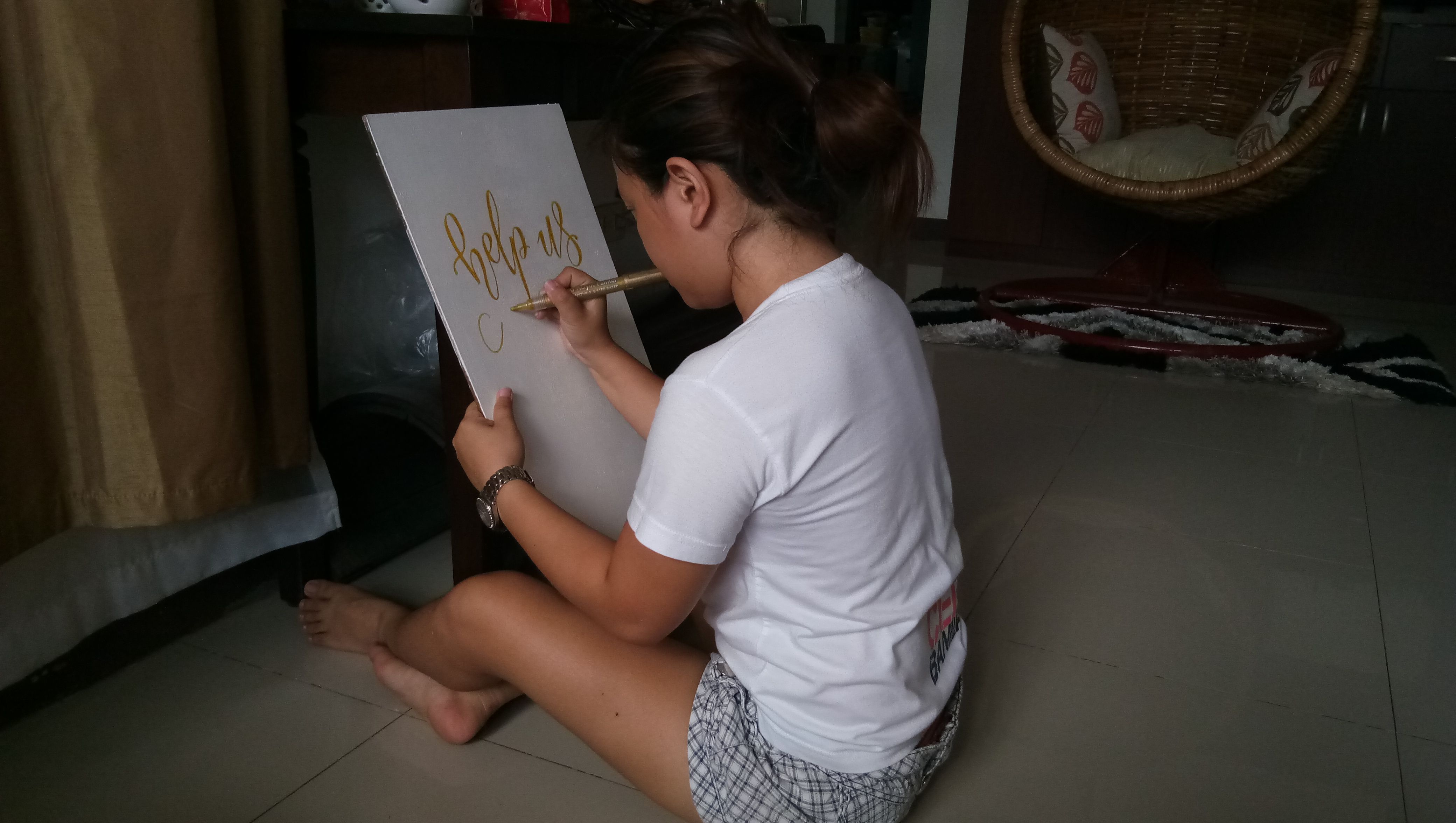 With my Acrylic painter, I directly wrote the phrases 'Help us capture the love' by using faux calligraphy.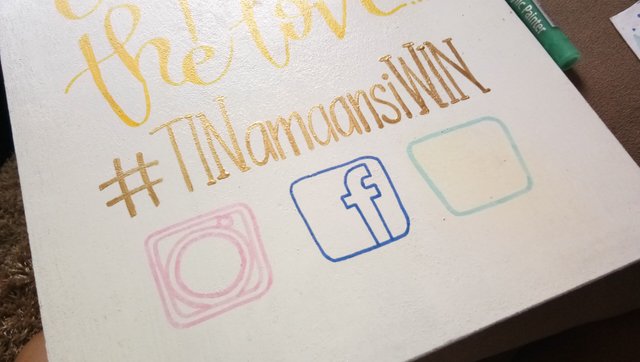 Then I added one of the hashtags for Argen and Erwin's wedding which is #TINamaansiWIN by using the Gold Marker. Afterwhich, I've drawn the social media icons of Instagram, Facebook and Twitter.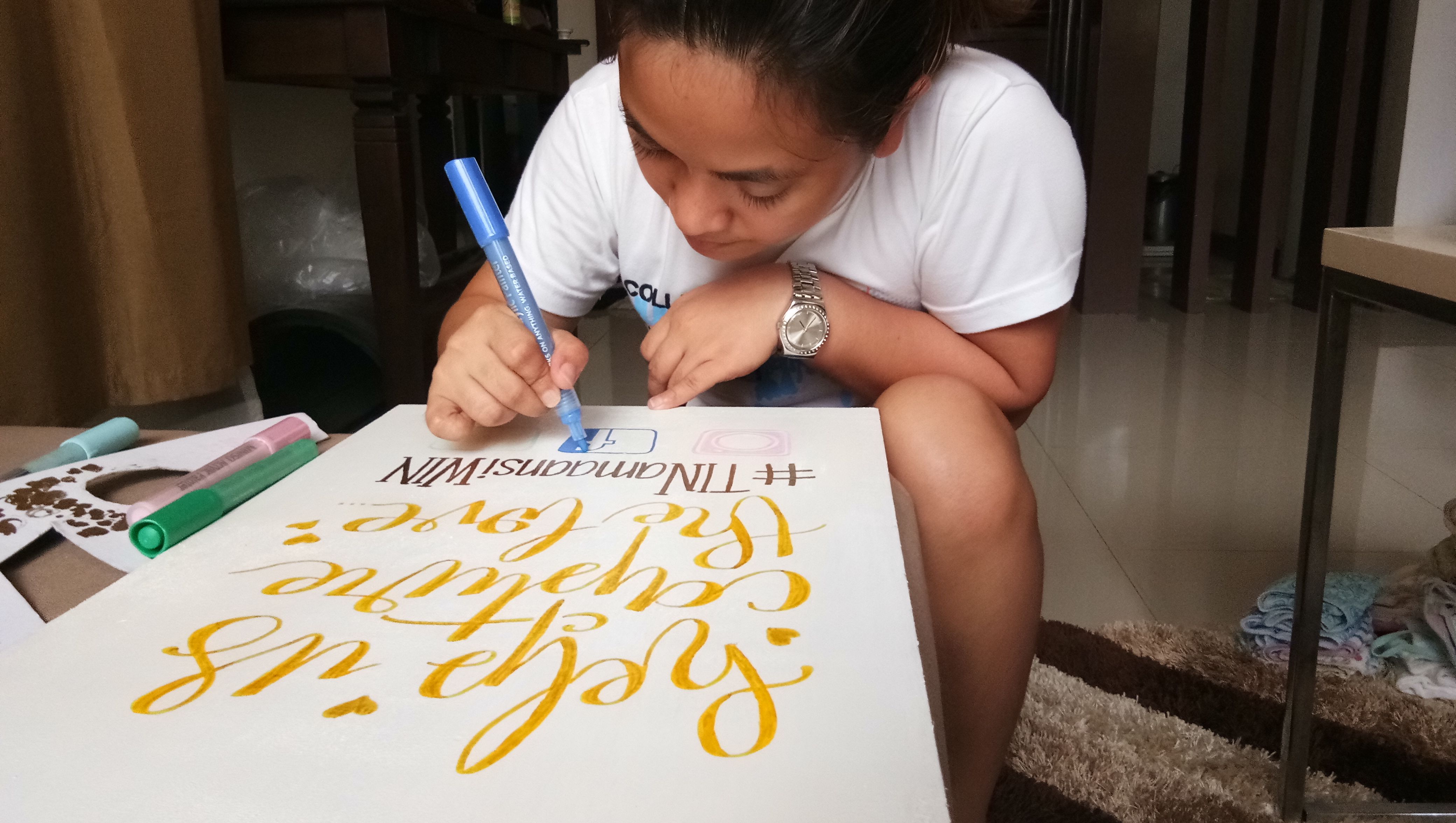 I filled the icons with color so that it would be more pleasant to look at.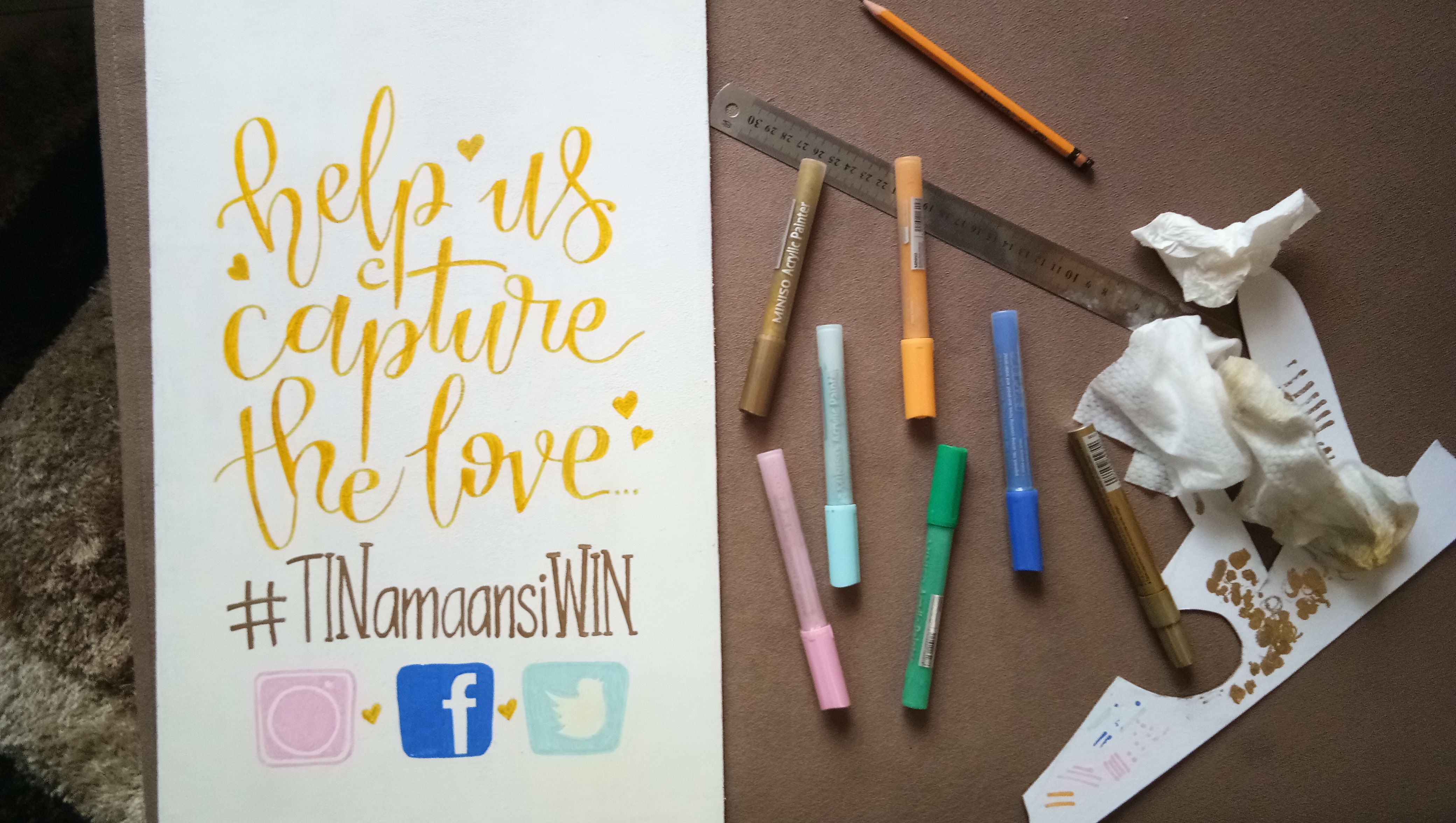 This was the partially complete piece.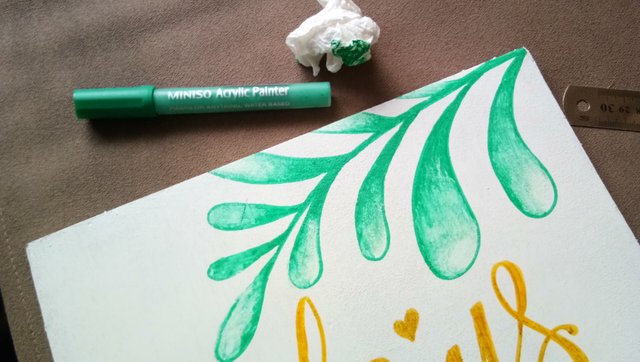 For the topmost part of the board, I added some leaves that matched the wedding's motiff, emerald green. As you can see, there's a faded effect of the leaves. I dabbed the writings while it's wet with a dry tissue to achieve it.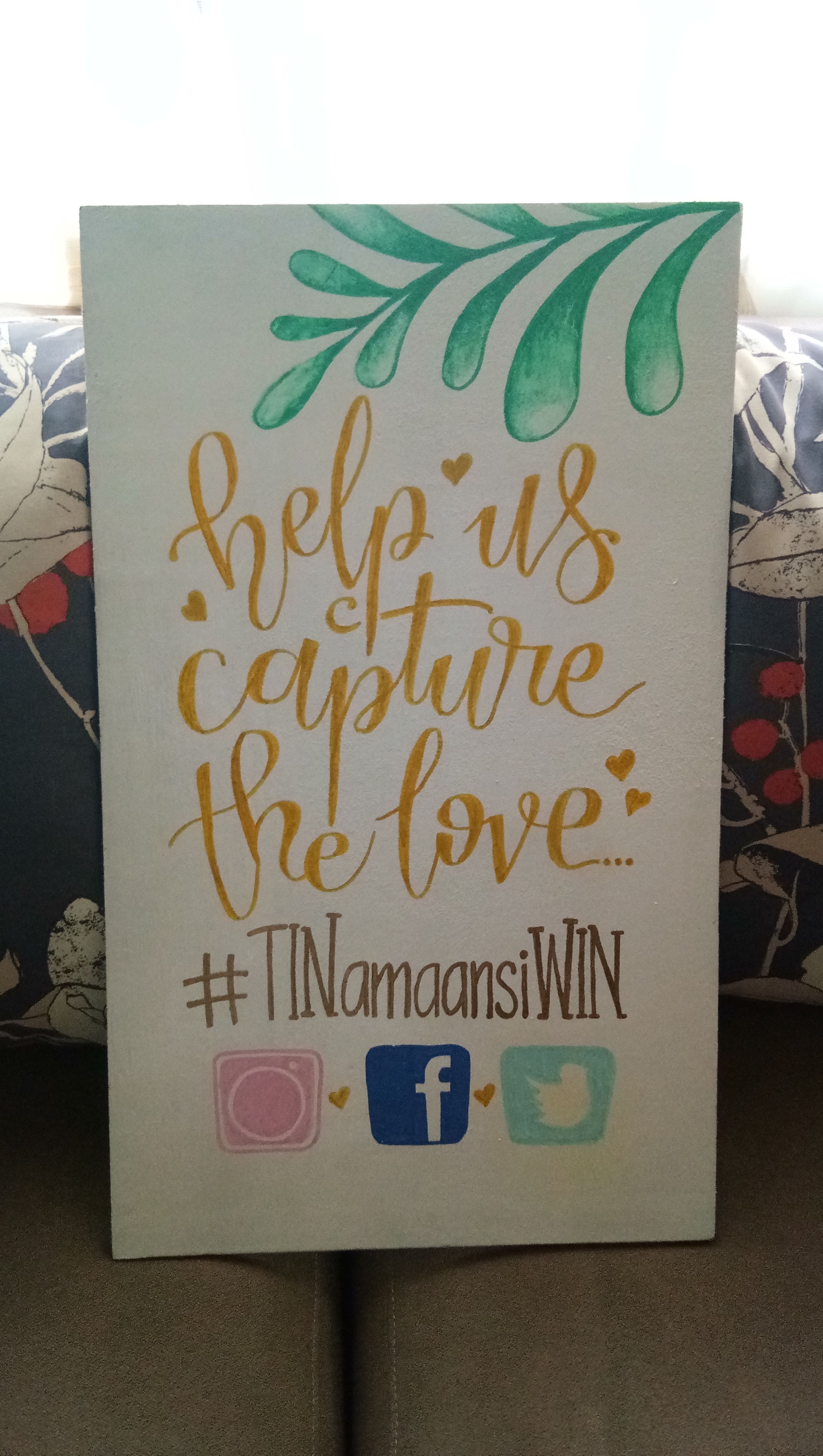 Since the bottom part looked bare, I also added leaves on it and can be seen on the final output.
---
SHARE THE LOVE
(2nd Board)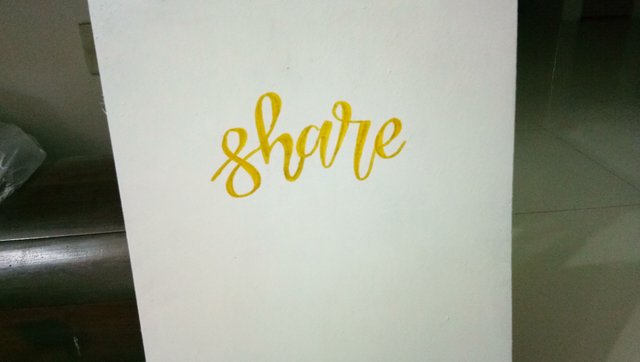 I actually did the same thing with the second board but I only used the phrase 'share the love' for this one.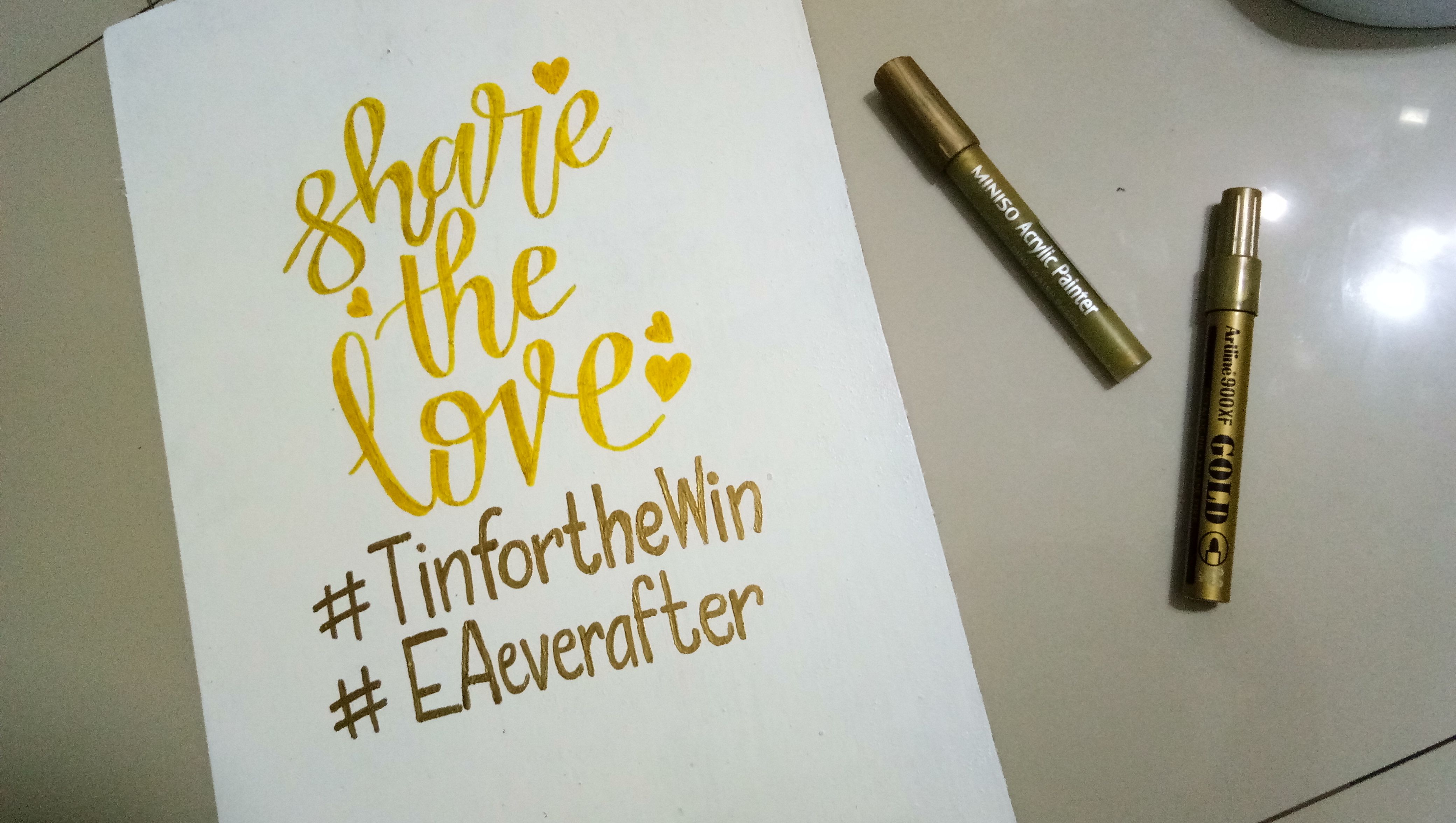 I wrote the other two hashtags for the wedding which are #Tinforthewin and #EAeverafter which is really becoming a trend for weddings nowadays. I used a gold marker to differentiate it with the other words written. I also added little hearts on it.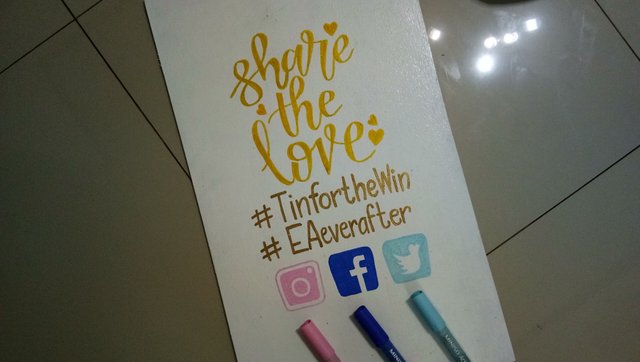 I then added the social media icons and filled it with color.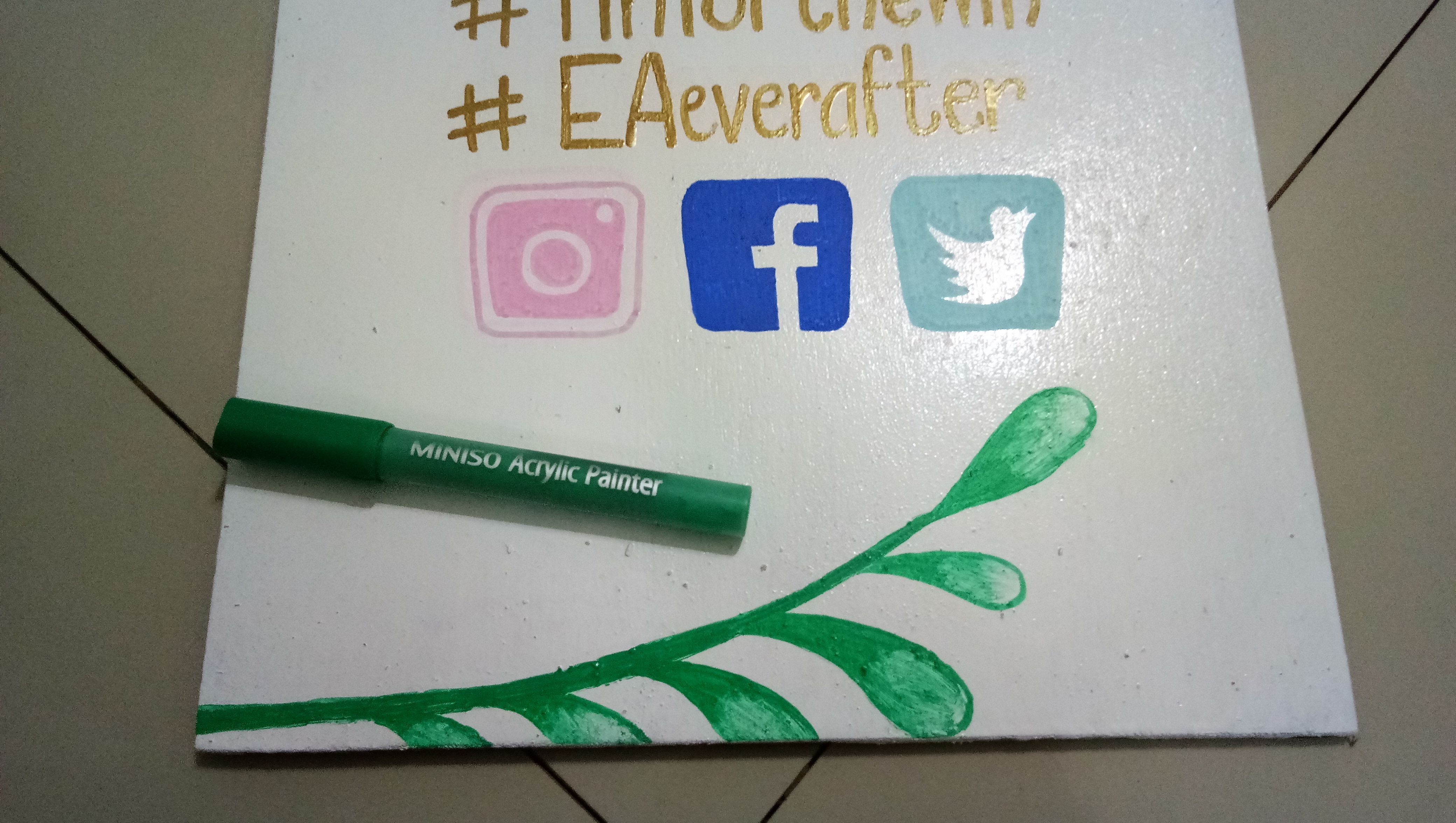 Accentuated it with the green leaves like I did with the other one earlier.
and voila! Presenting you the final output. Hashtag boards for Argentina and Erwin's Wedding.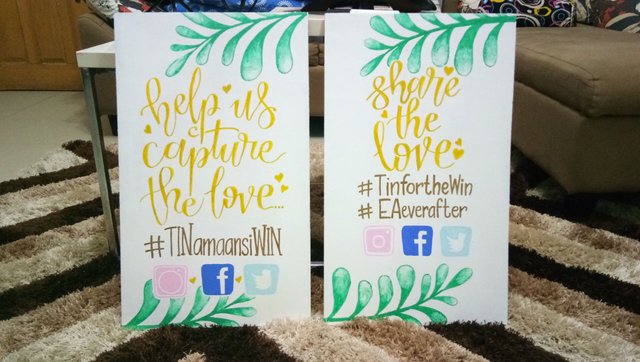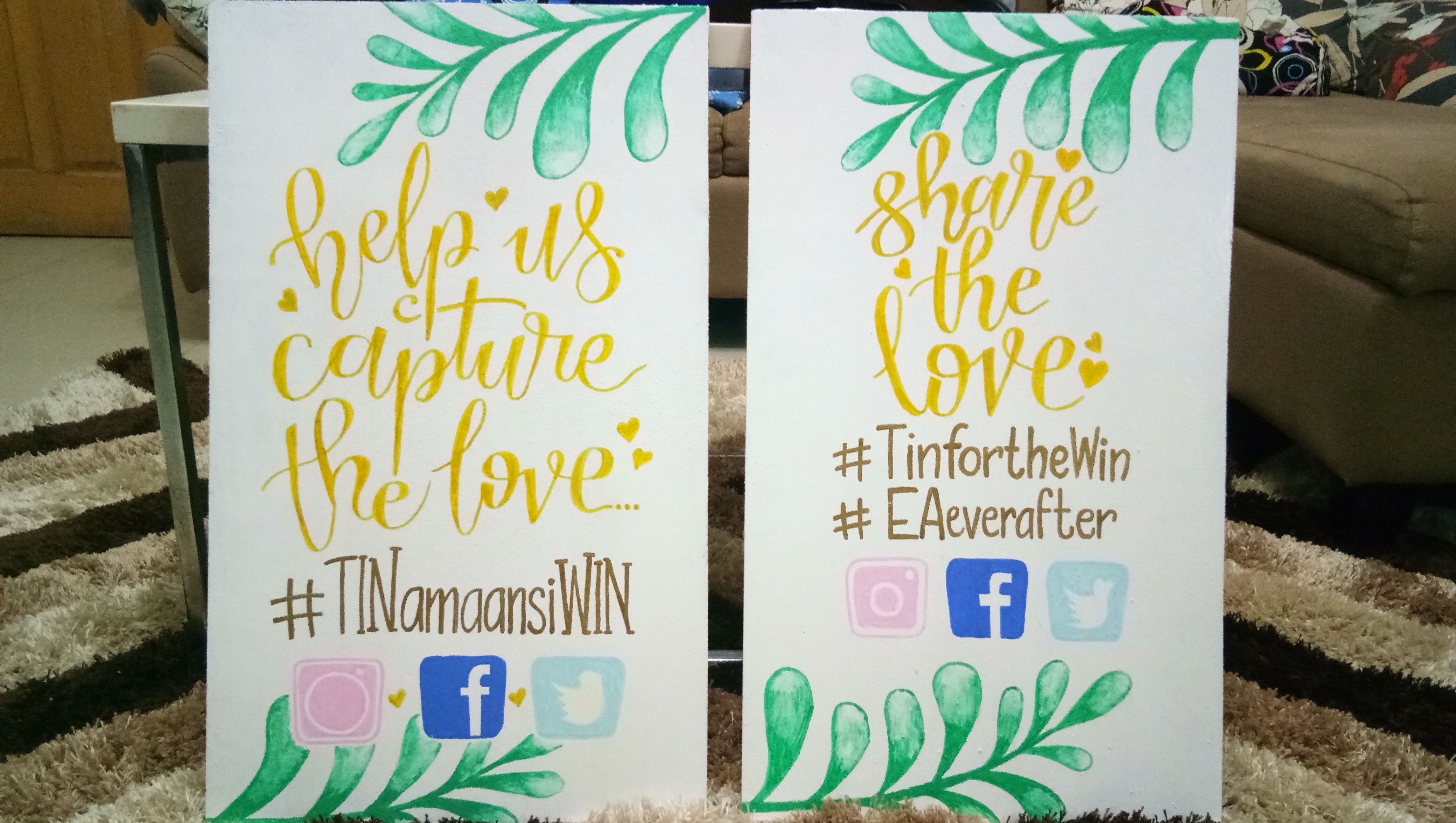 It's all done guys. I hope you learned something from this.
---

This work is licensed under a Creative Commons Attribution 4.0 International License.