Hello, great children of Steemit! Today, I'm going to share another process of illustration EXCLUSIVELY HERE on Steemit! All original for this platform.
Piece title:
THE TATTOOIST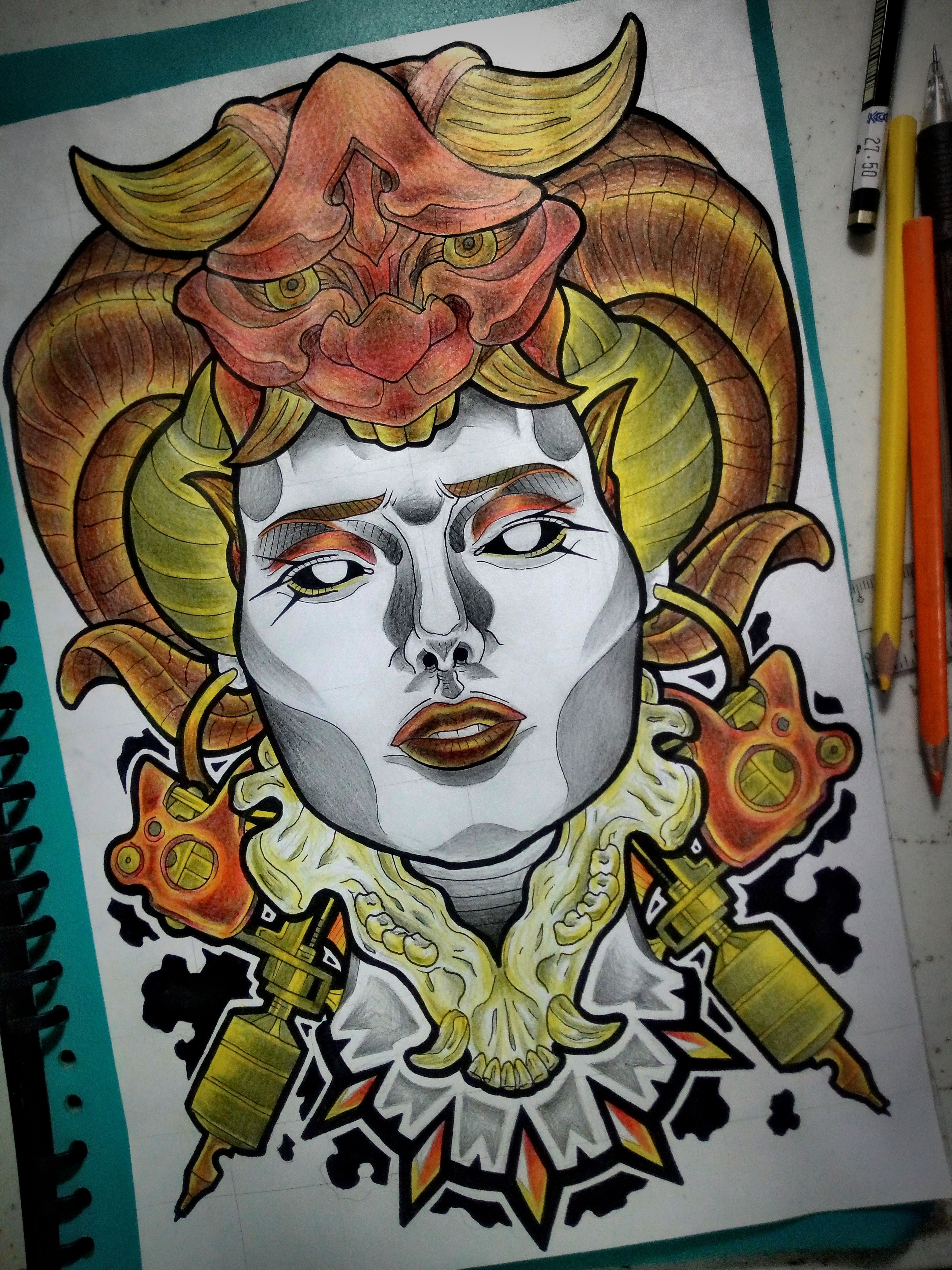 Art here, Art there, Art everywhere! It never ends, and it won't. Art is limitless, without any bounderies, creation is unlimited and always will be.
All artist's have their own thing, their own style, their own preference on where to put art. I'm an artist. Perhaps I would consider myself that, partly frustrated, but never hopeless. I intend to increase my knowledge and sharpen my skills through exploring many types of art. With that, I am also a tattooist, injecting markings on people's skin and as for them, they have been insisting on wearing my art for life.
Today Imma be showing you an illustration, not a tattoo. This is meant to be a tribute for all tattoo fans and tattoo enthusiast.
Here's the process
Started out with a sketch of what I was going to draw and what would I want it to be.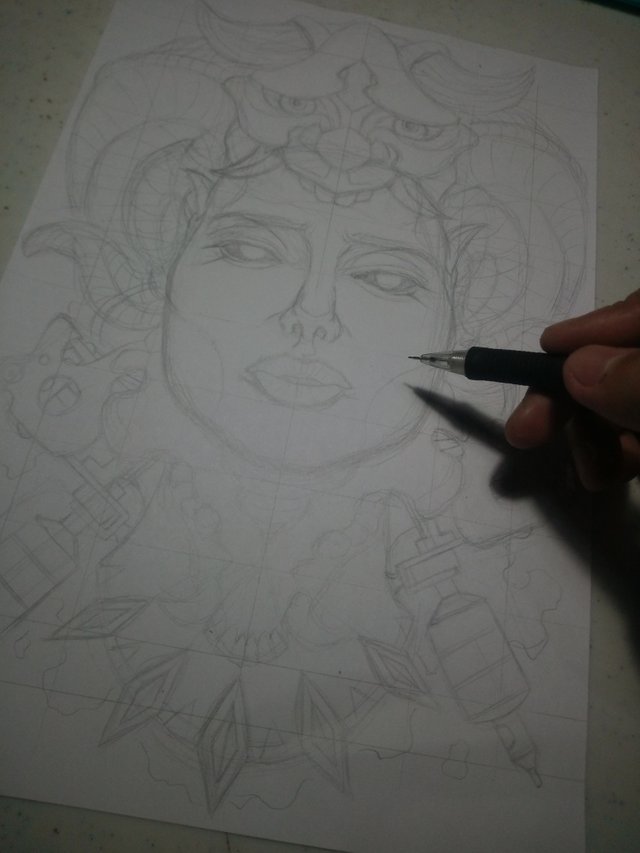 Penciled out, now we ink it up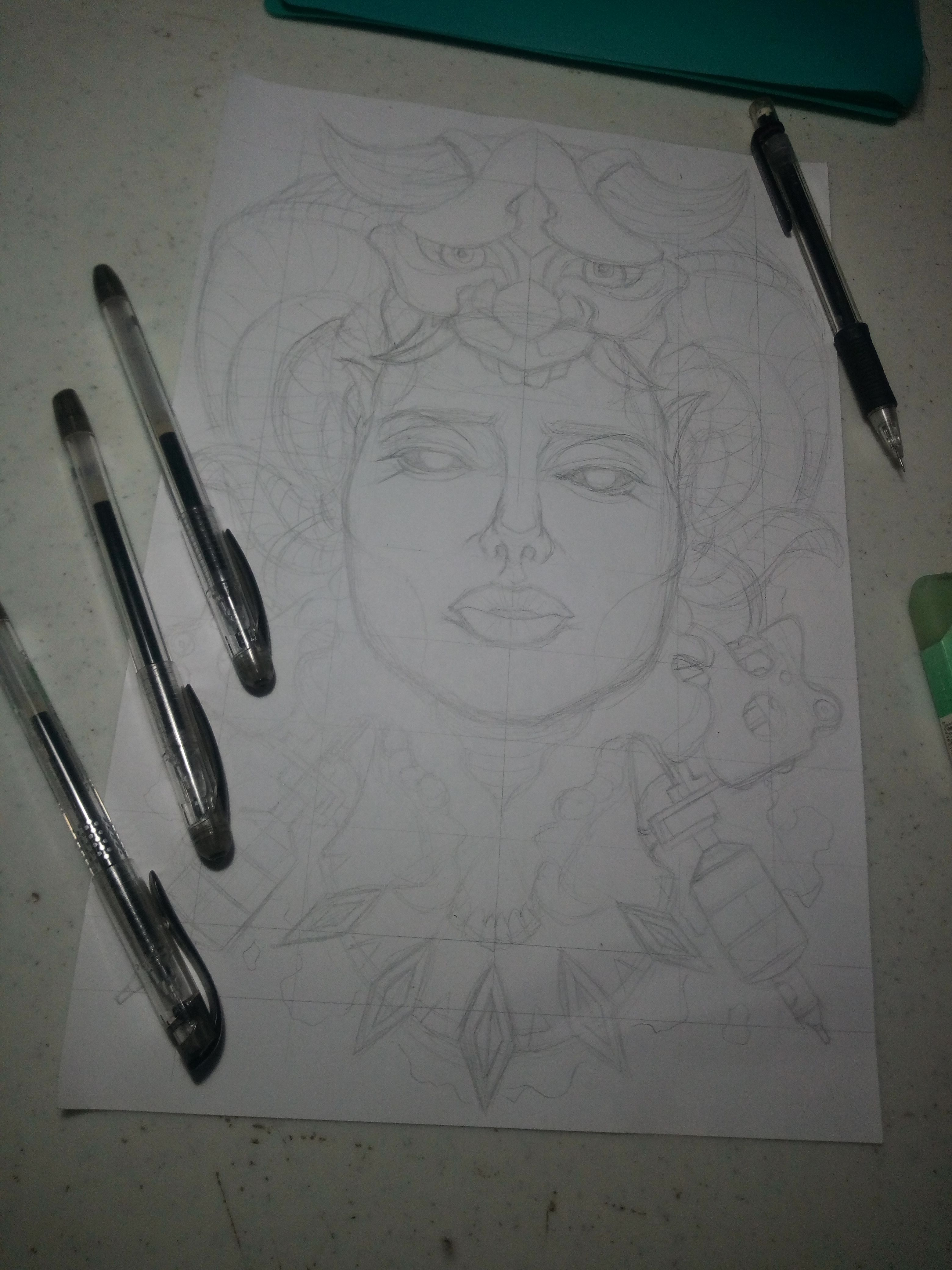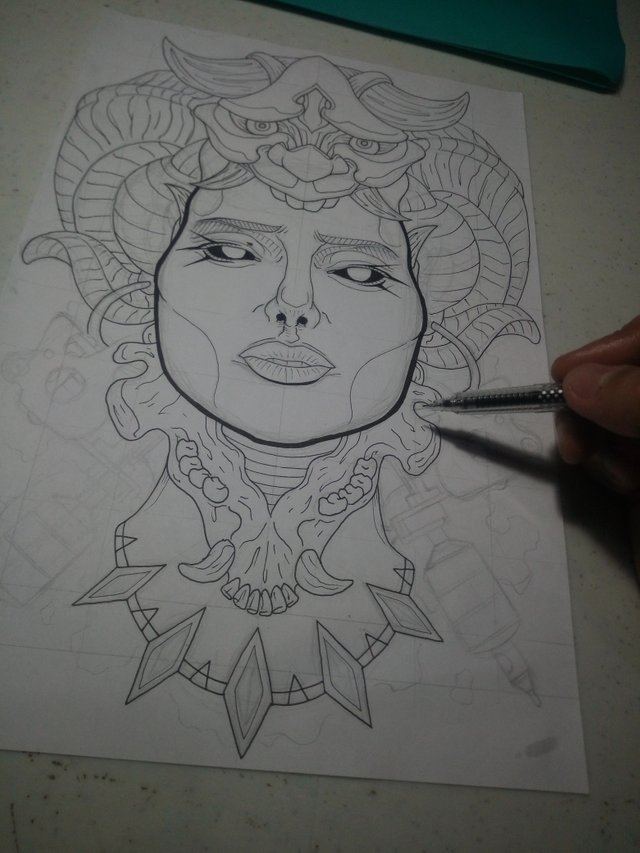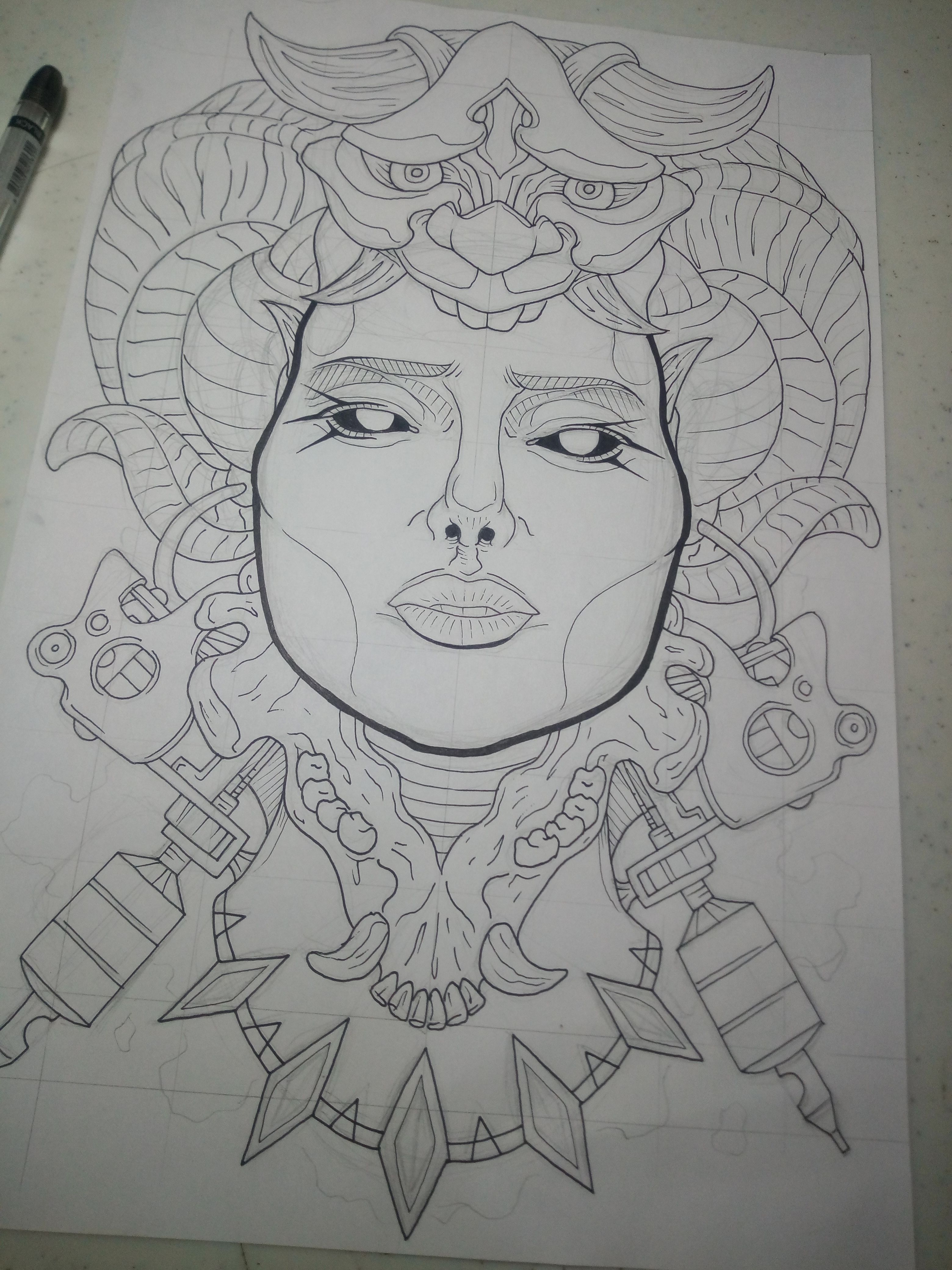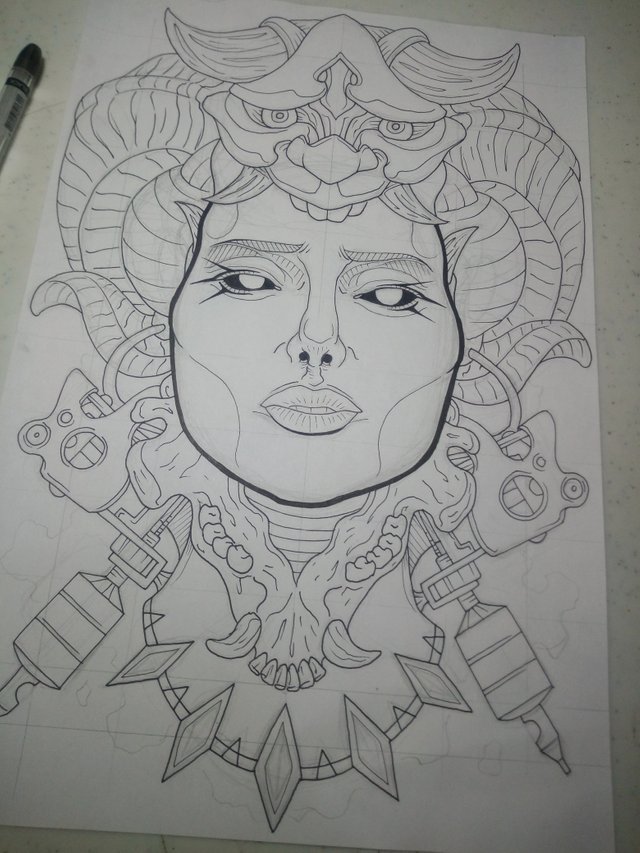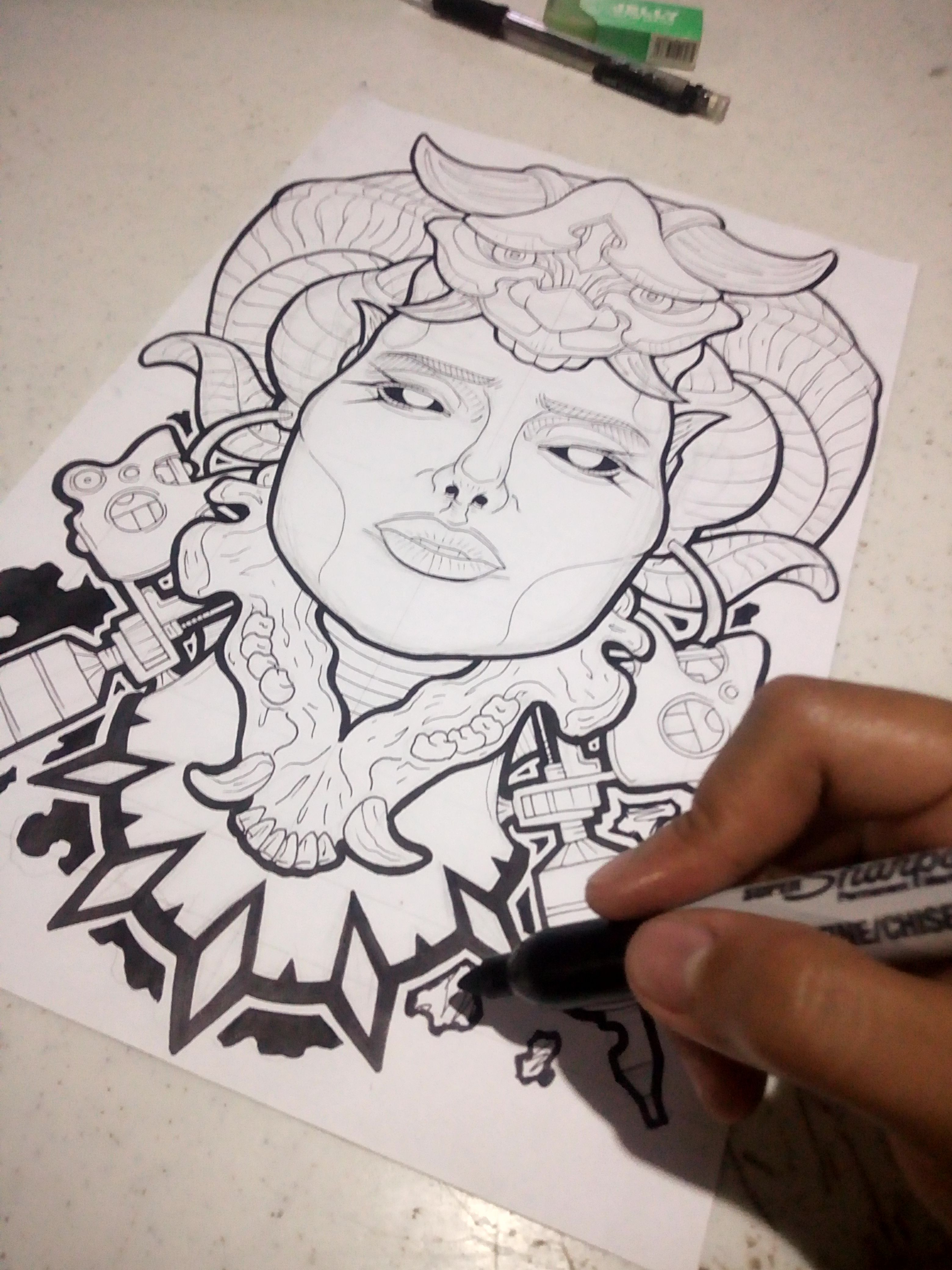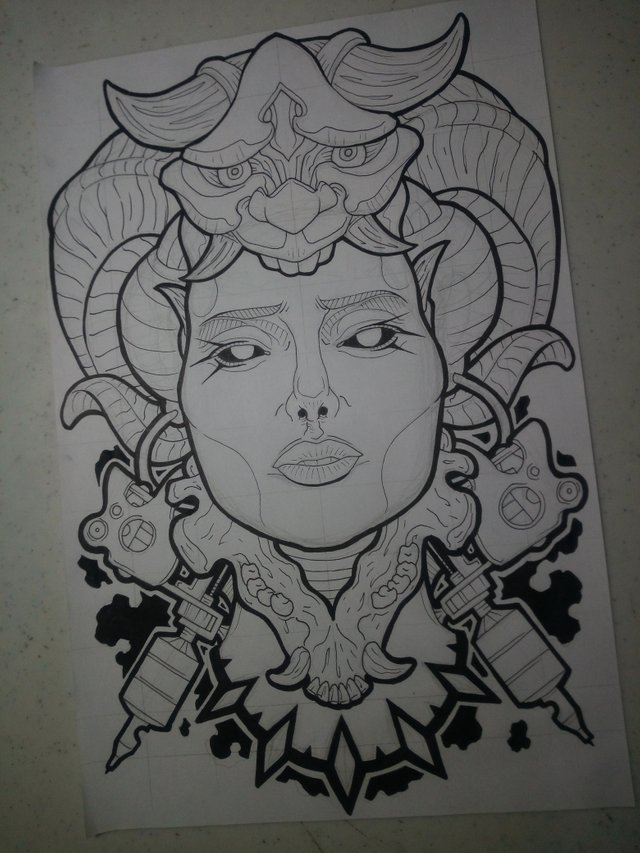 Soft shading on the details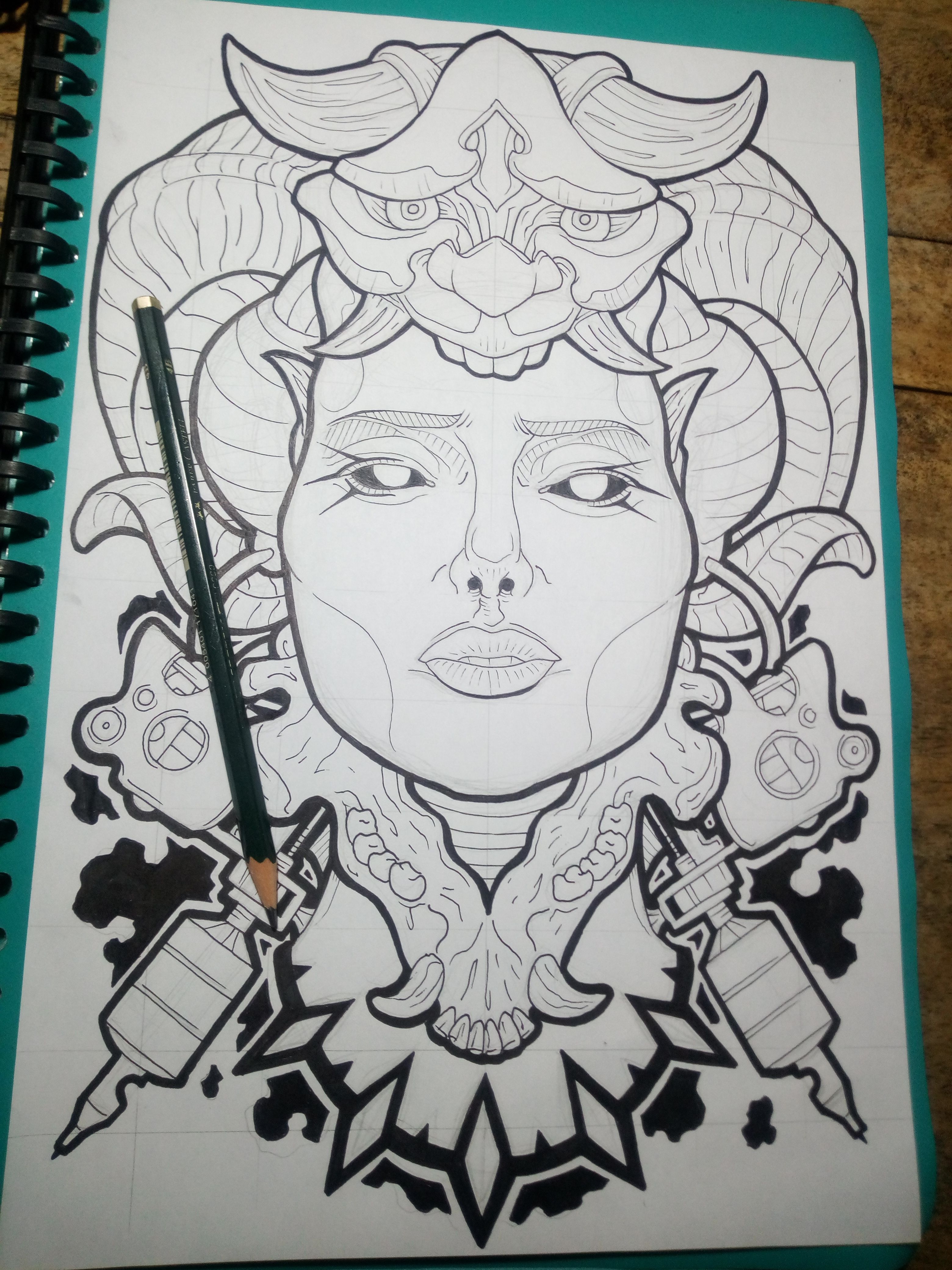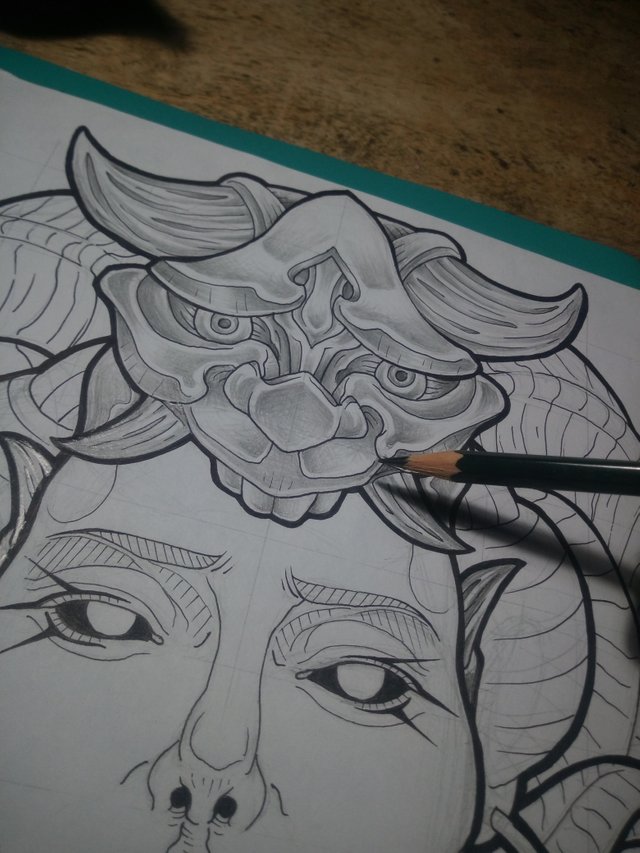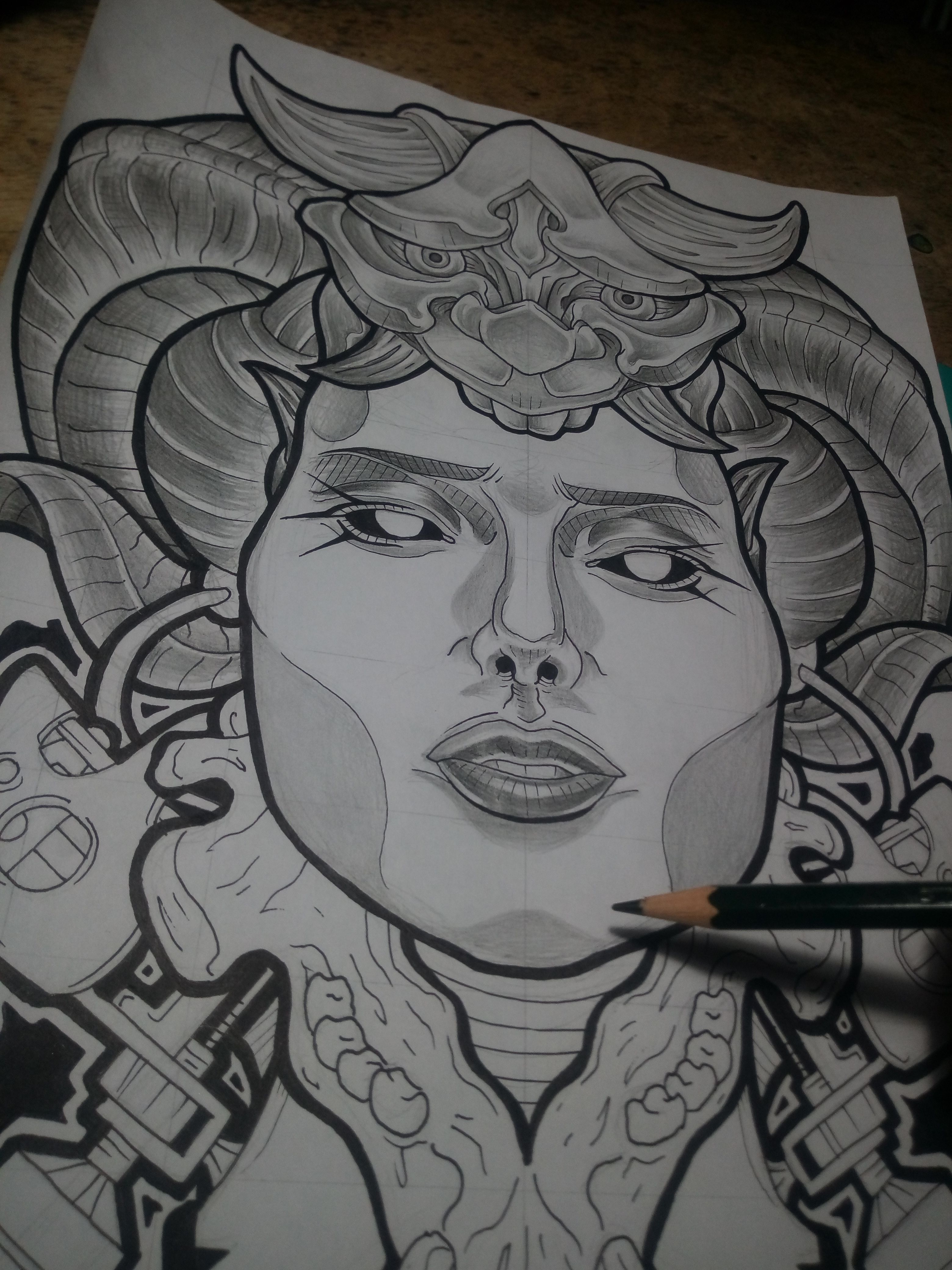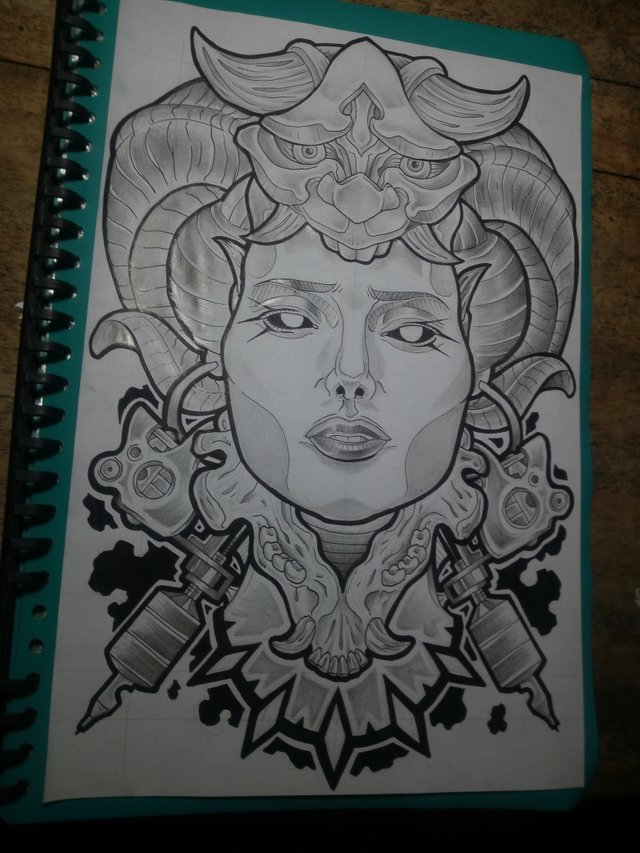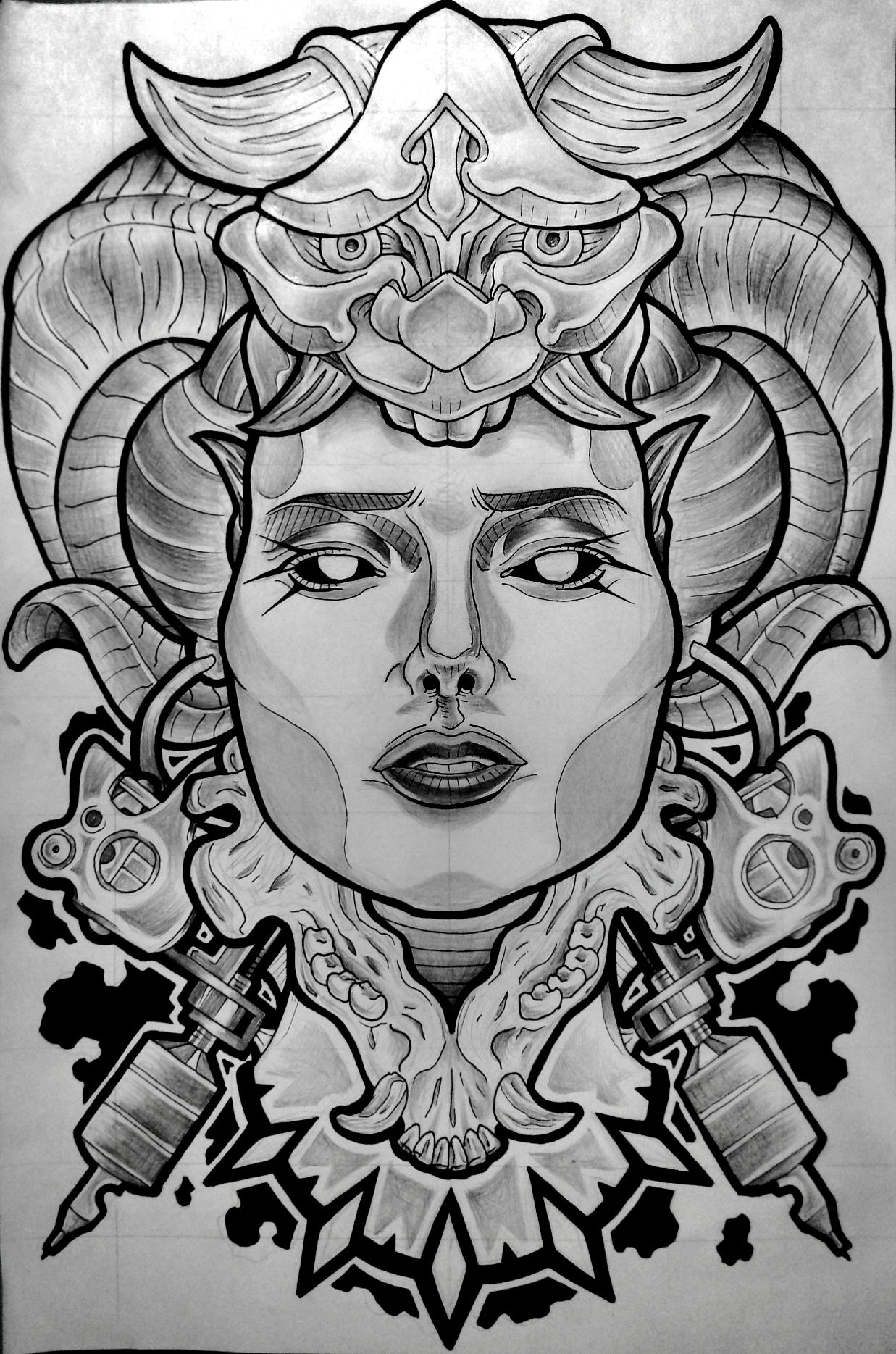 Now we go with the colors
Used Maped Color Pencils on this one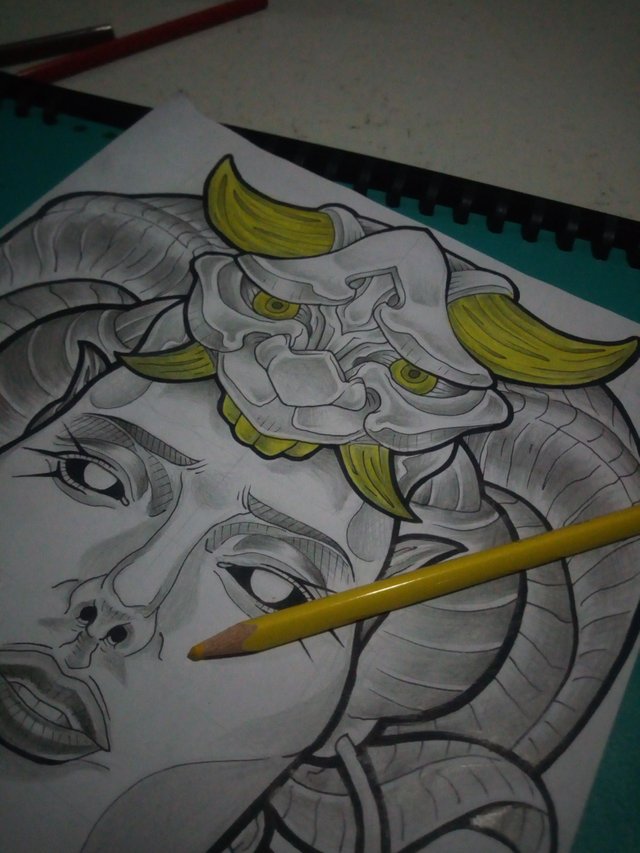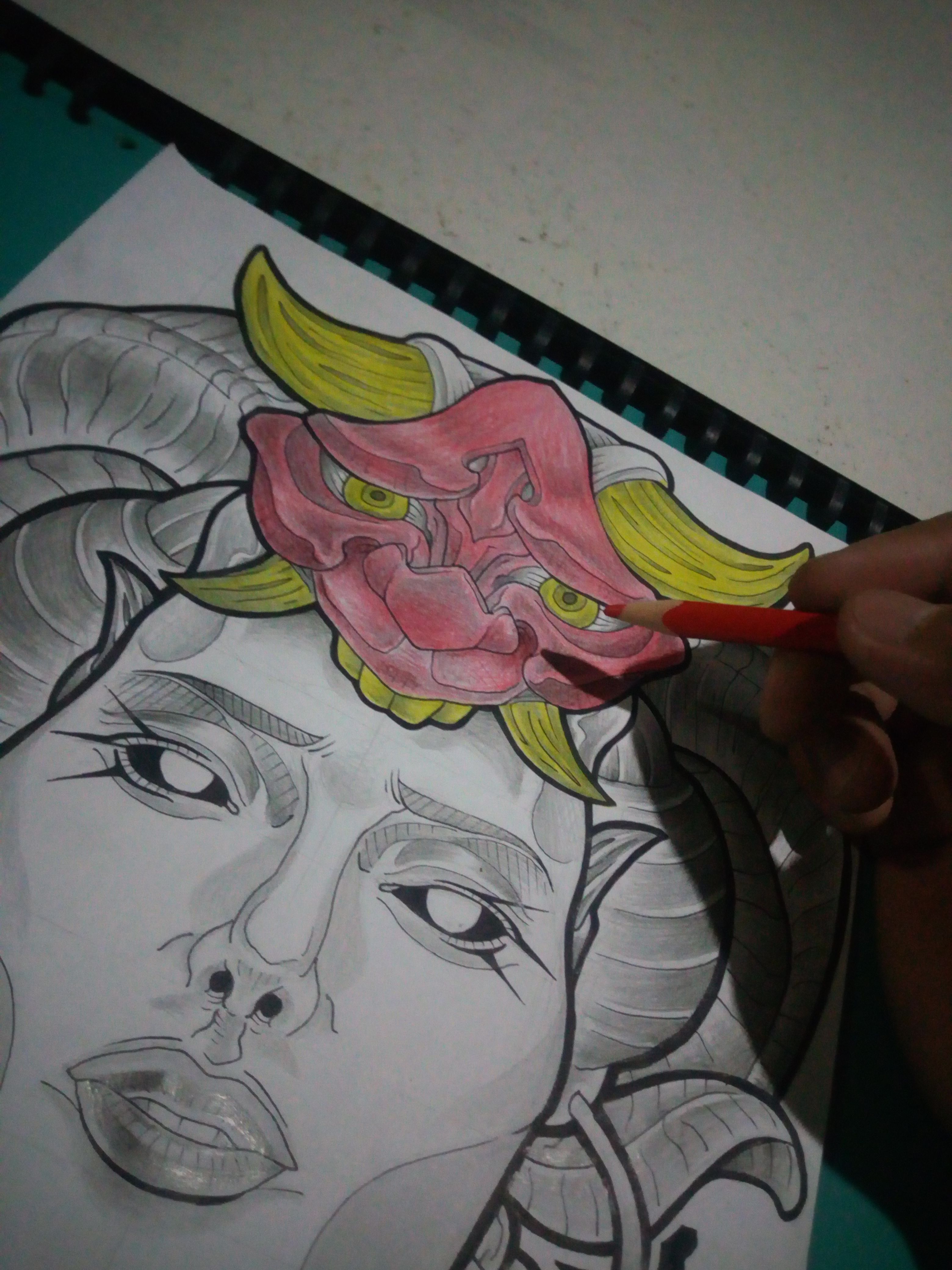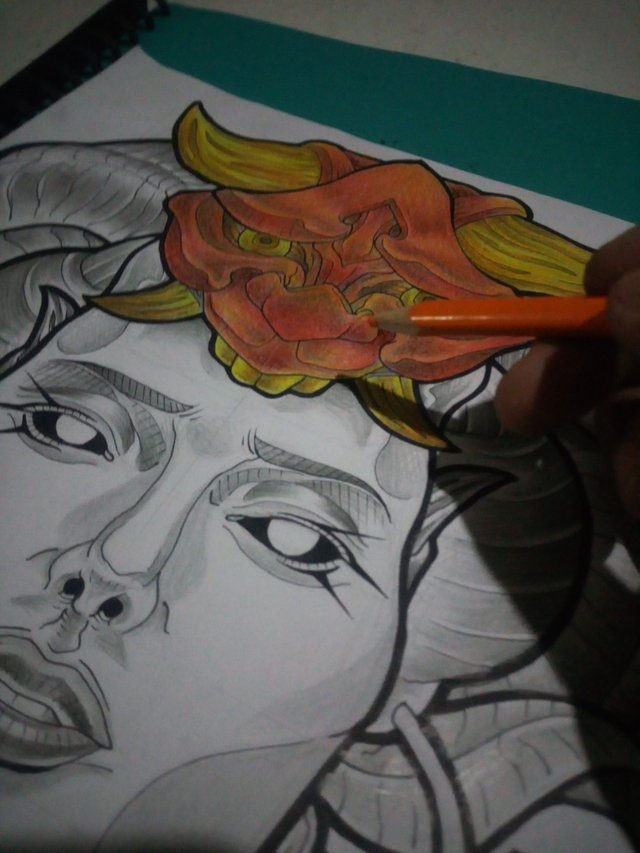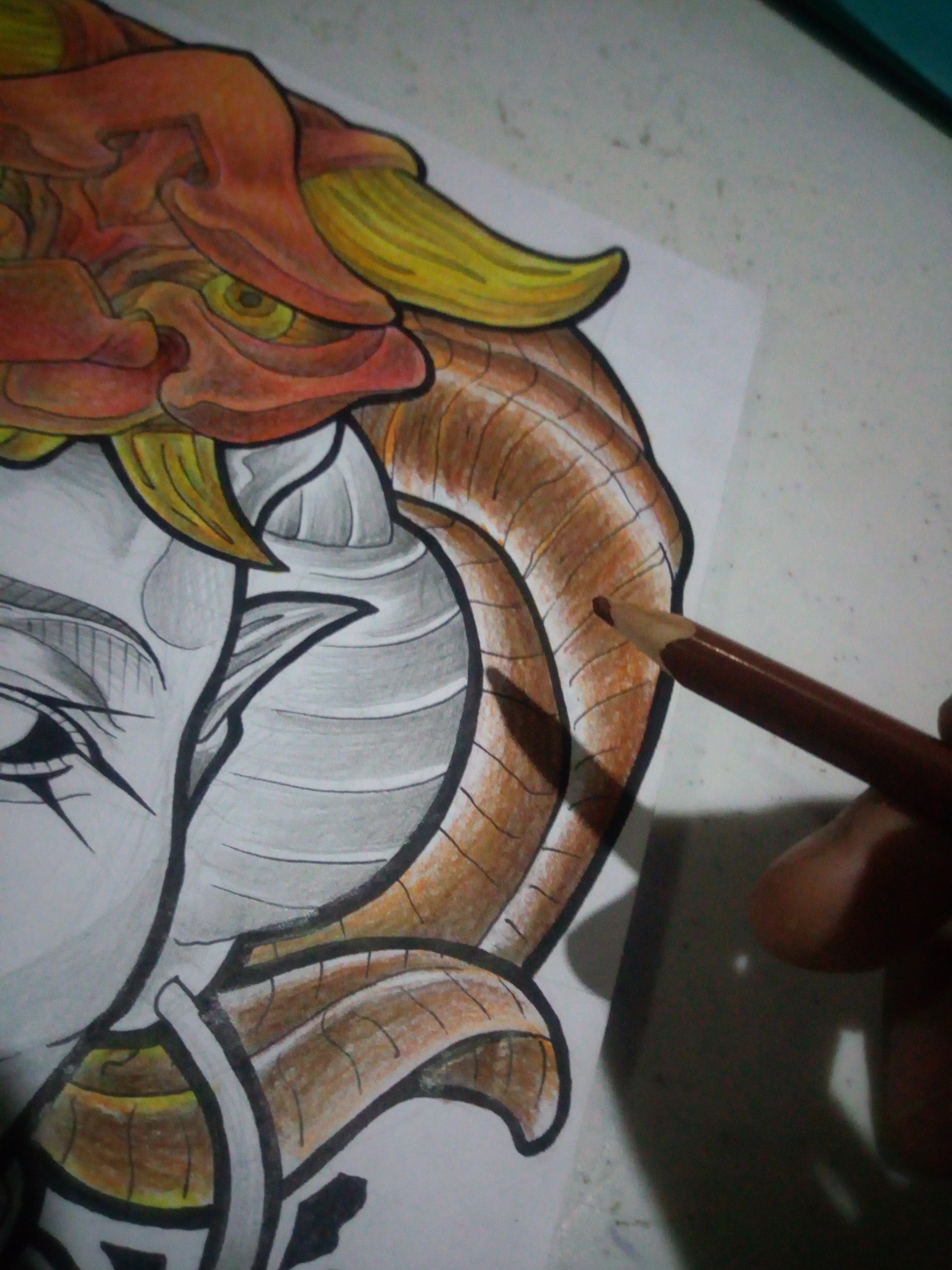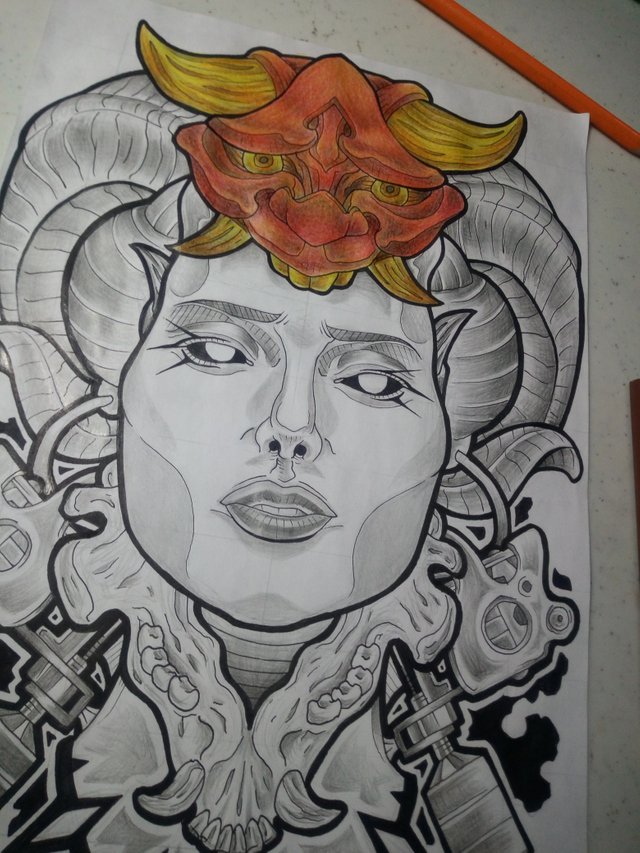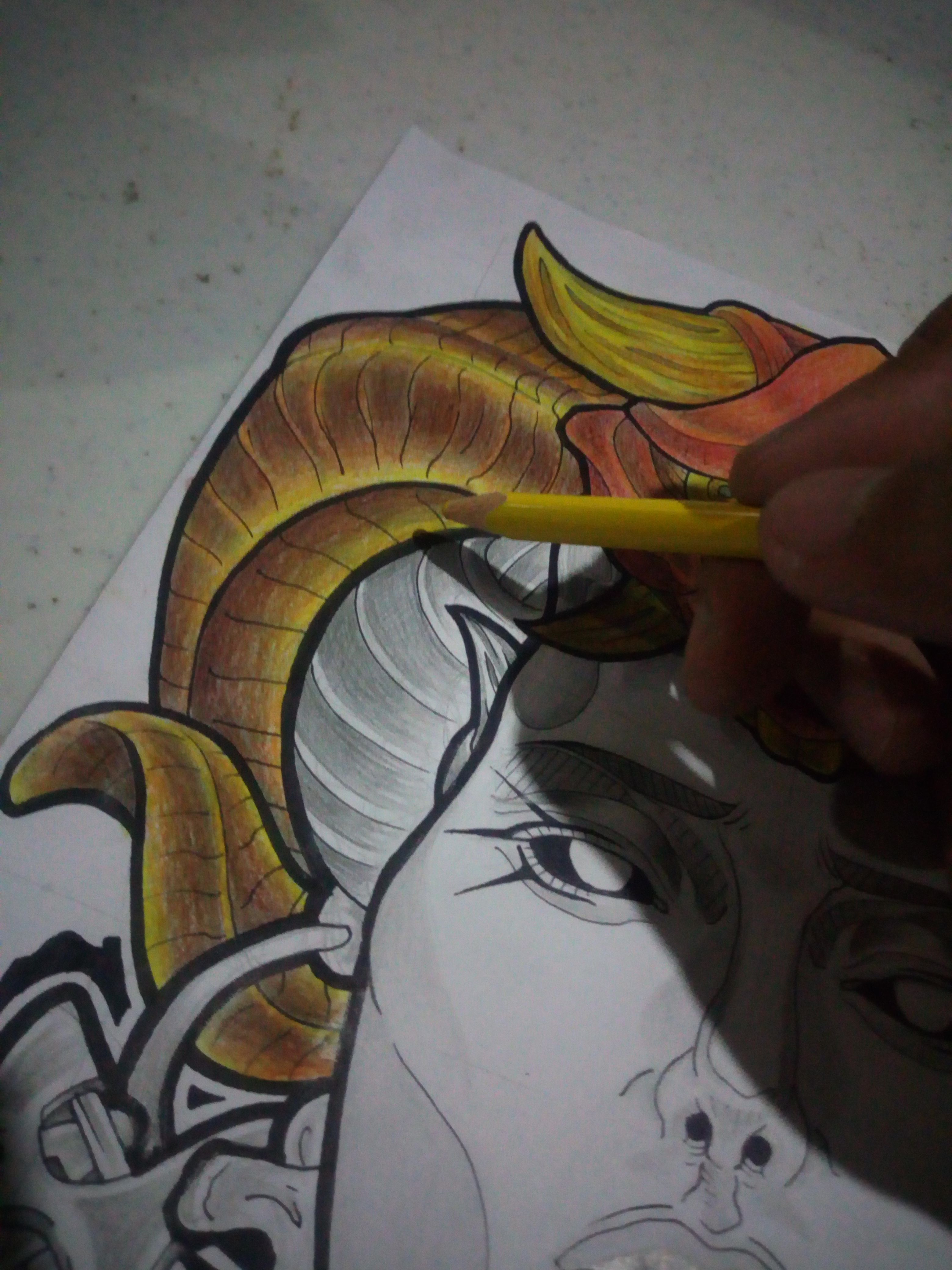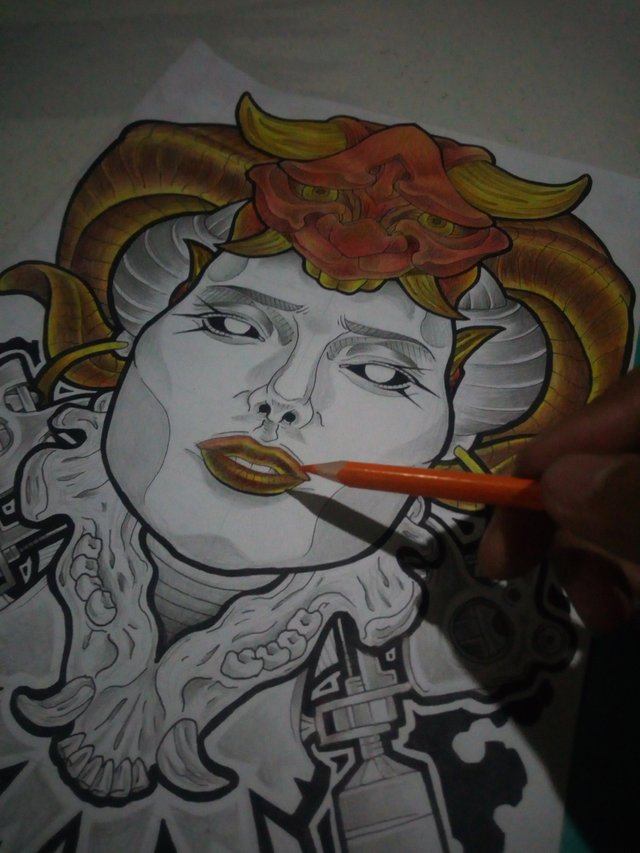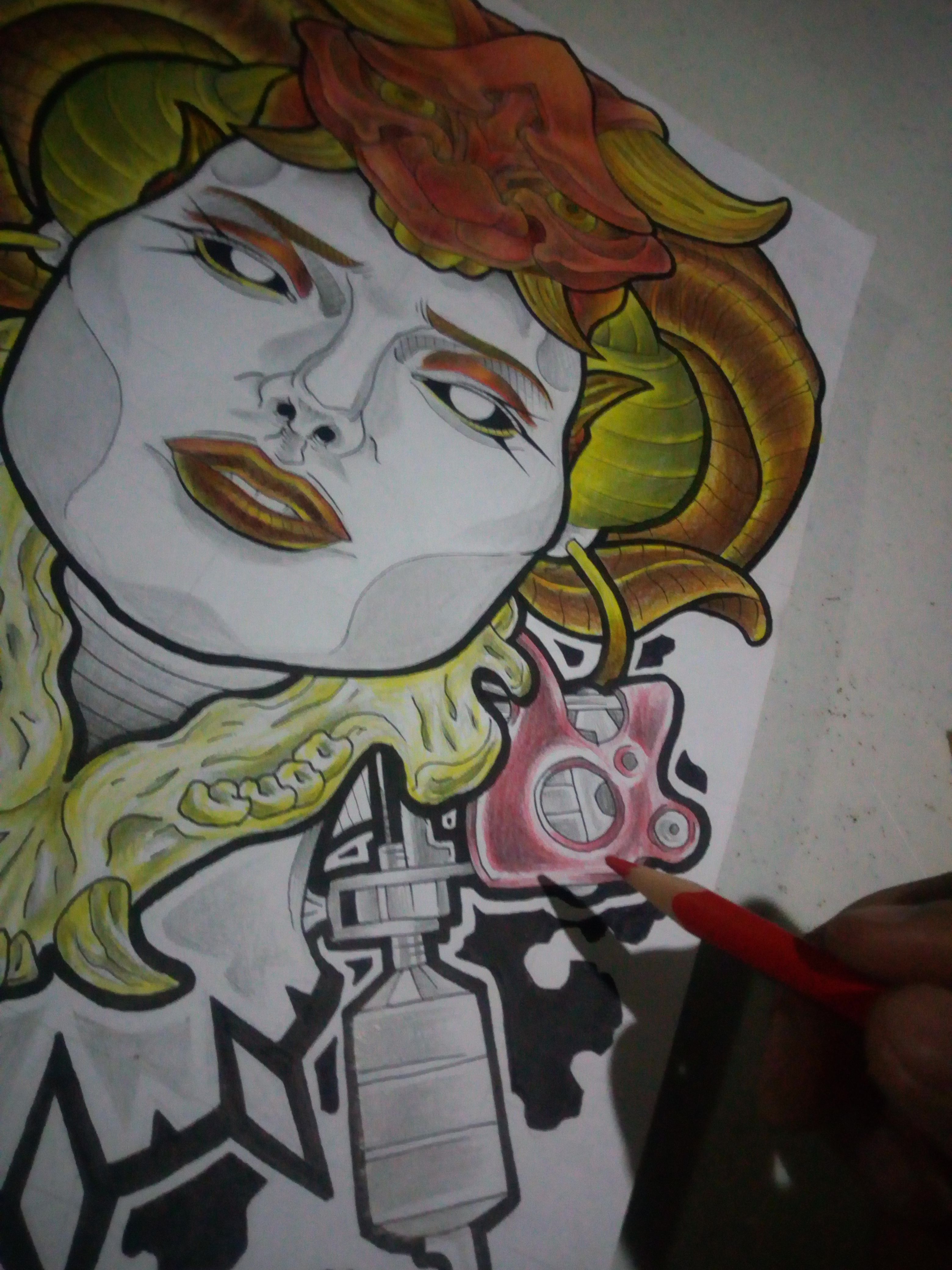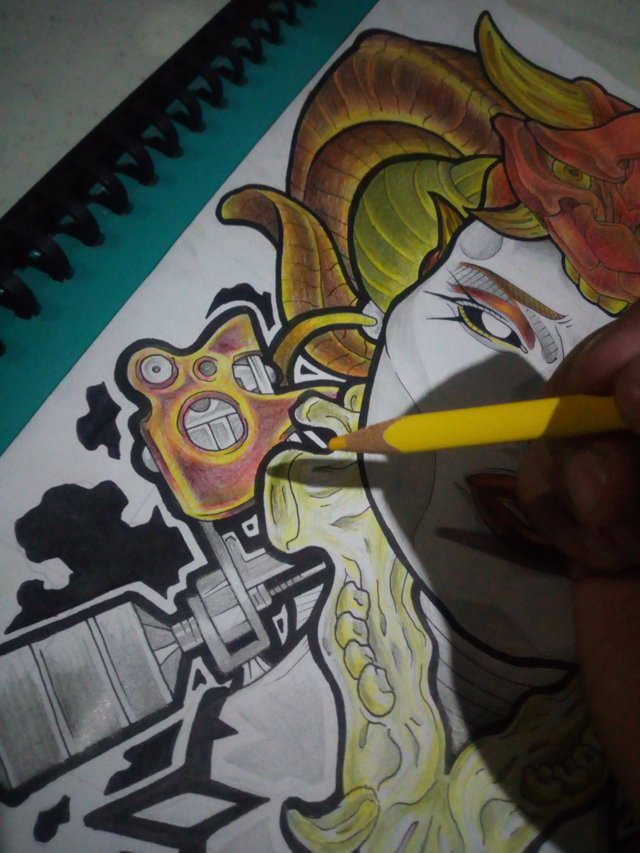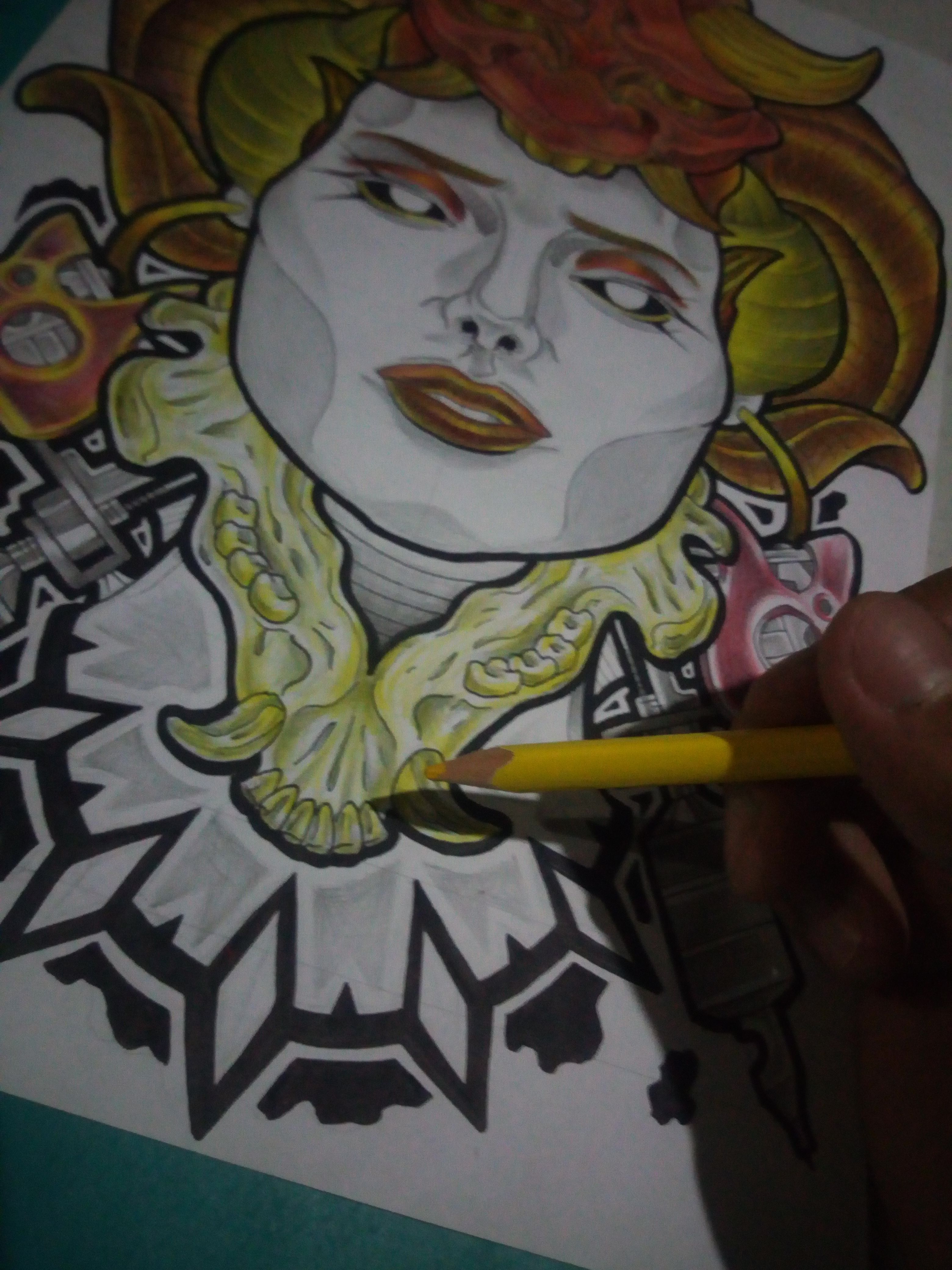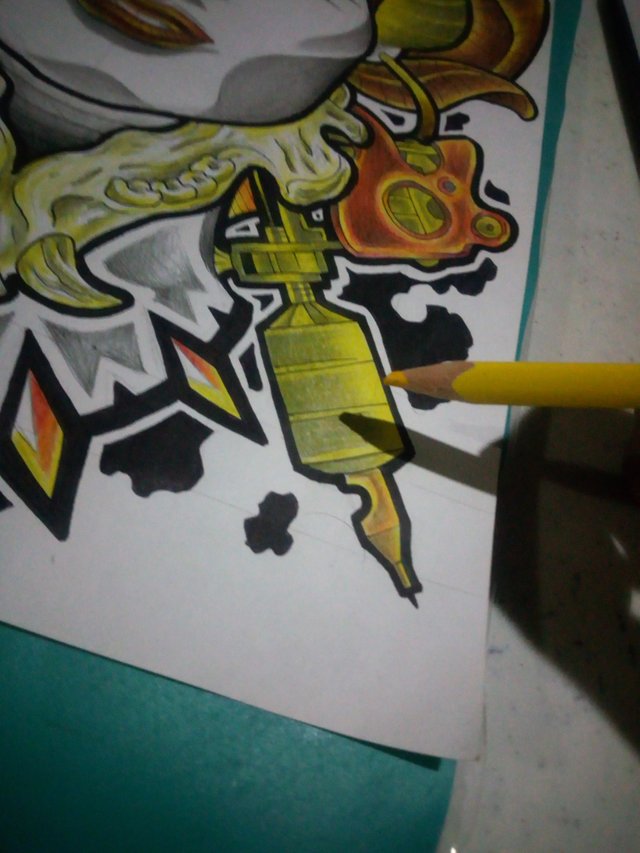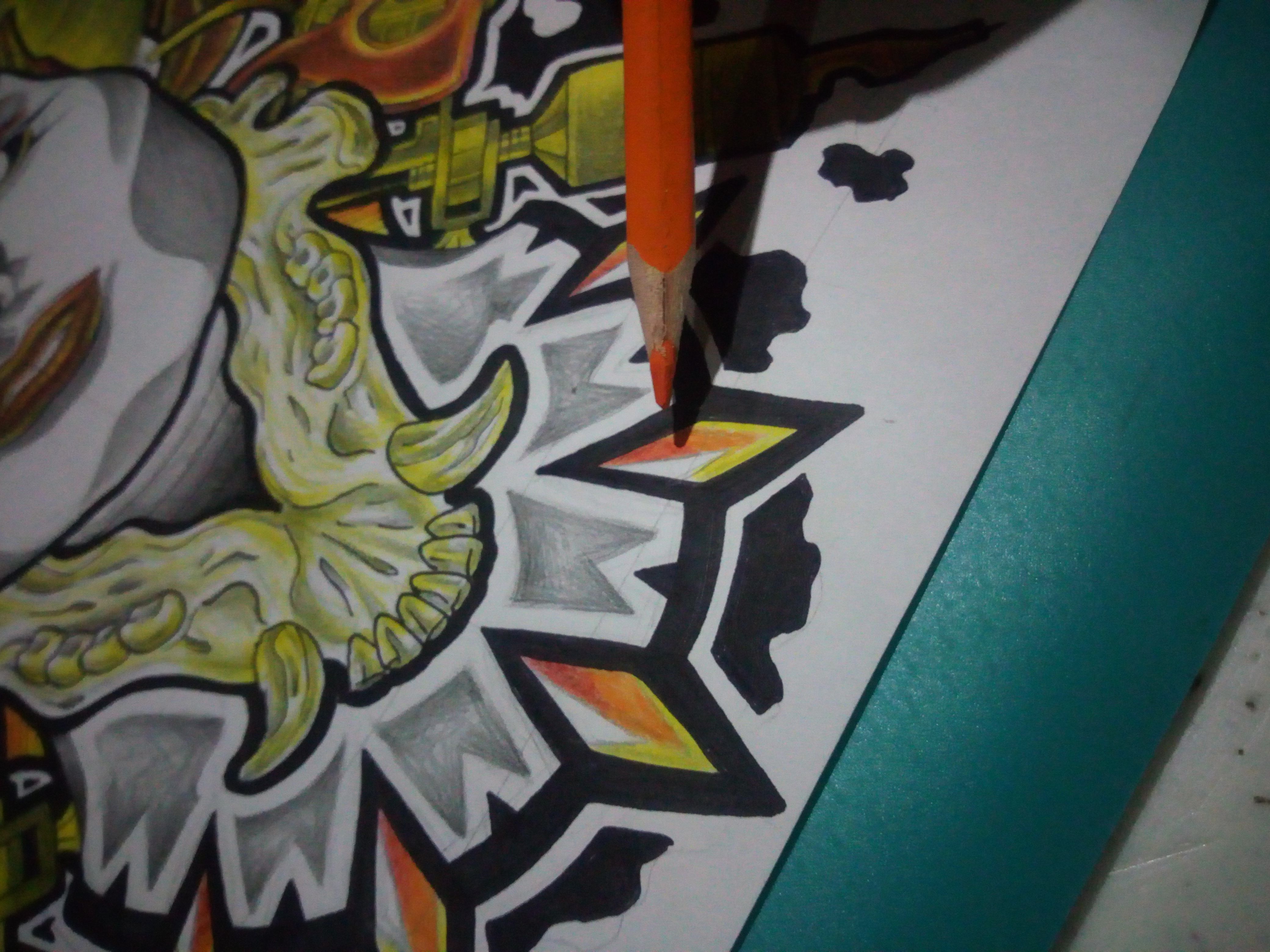 Finally, finishing it by reshading of the face and neck.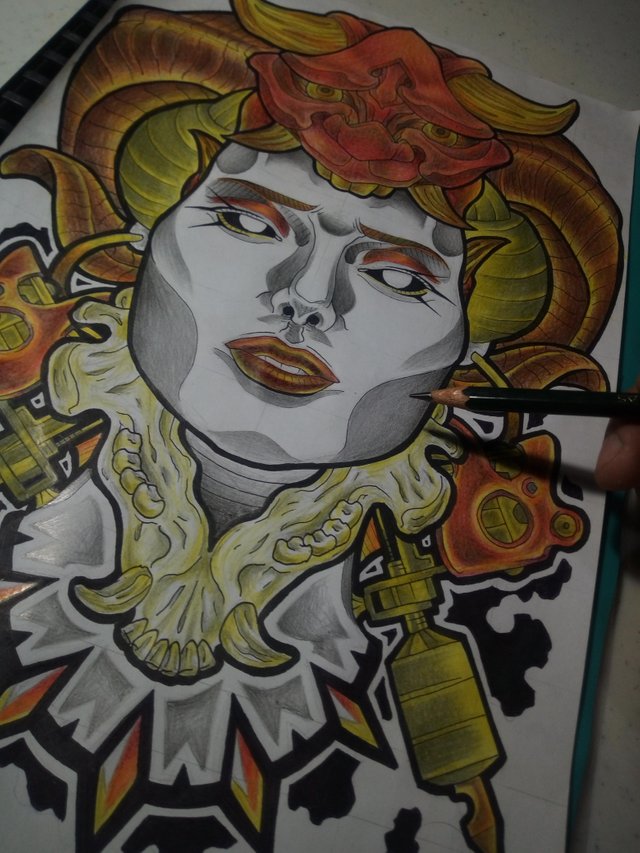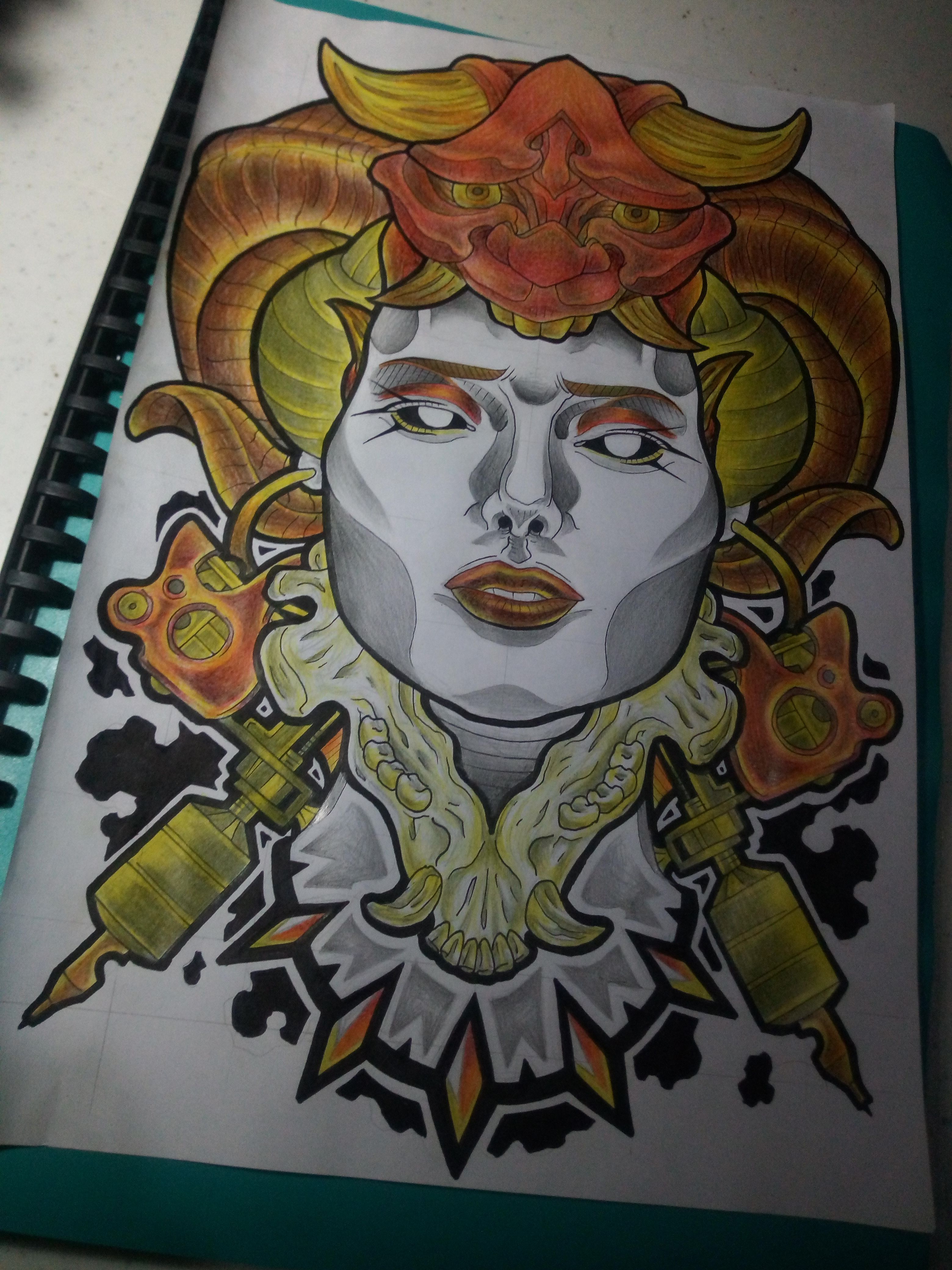 With all that done. We now put it into sharing.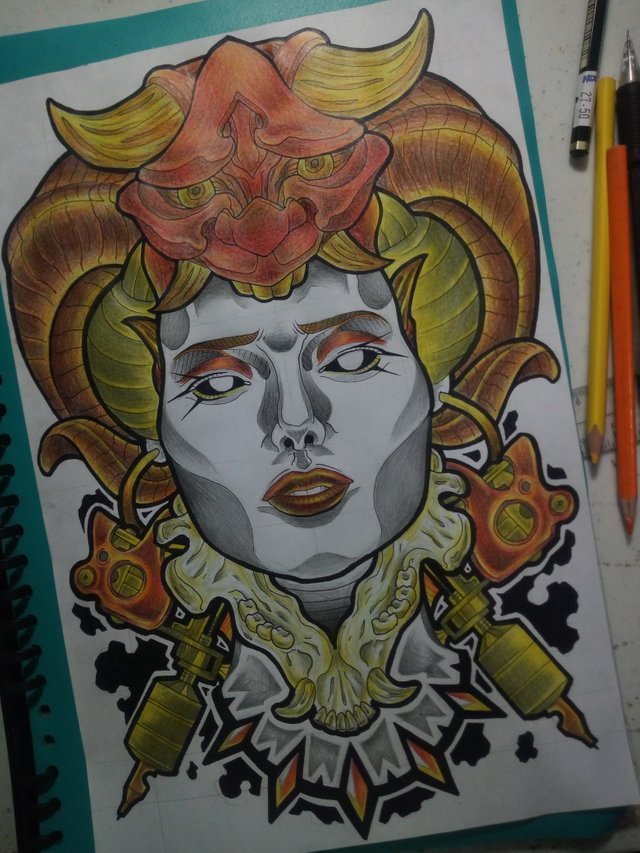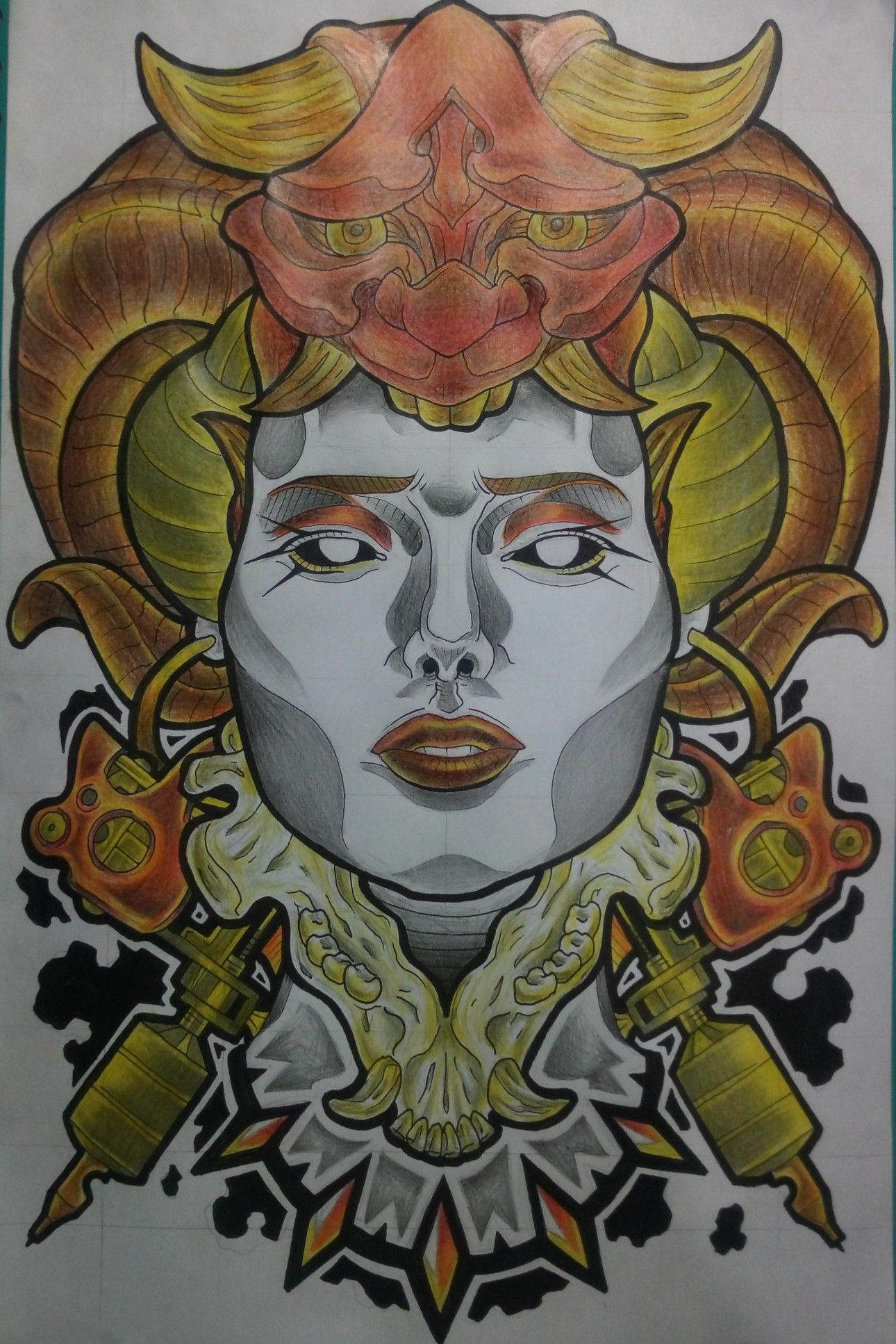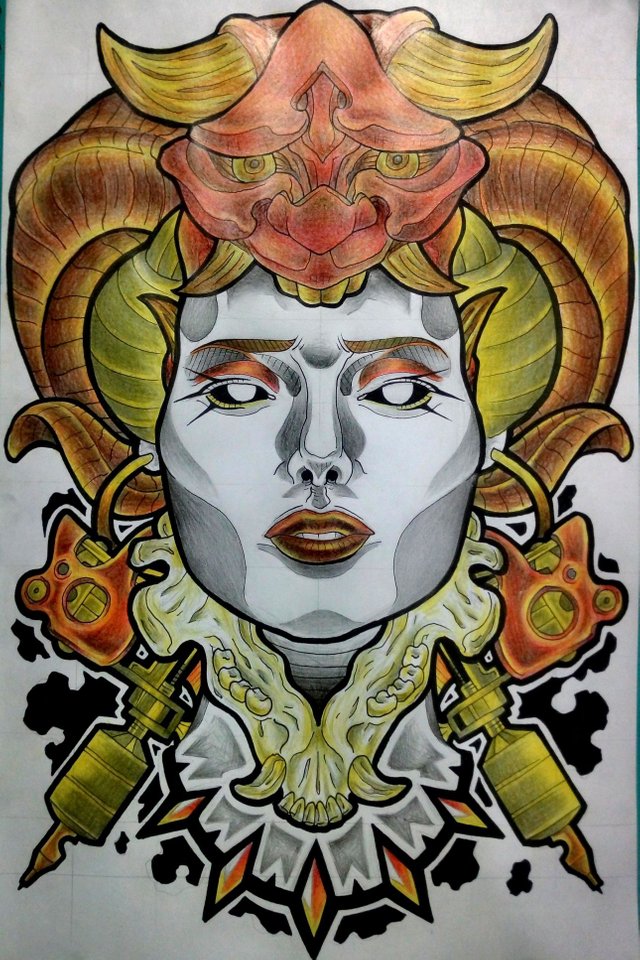 This work is licensed under a Creative Commons Attribution 4.0 International License.
That'll be all for now! Thanks for checking out my work! Hope you would check more of my artworks in the future.
Have nice day guys!
XOXO