I wanted to try something different because i think we have to get ou of our zone confort if we want to be better so the next on the list is about a tavern and this is my tavern xD It's really hard to try to do something with perspective in pixel art, I have to practice that! and practice a lot!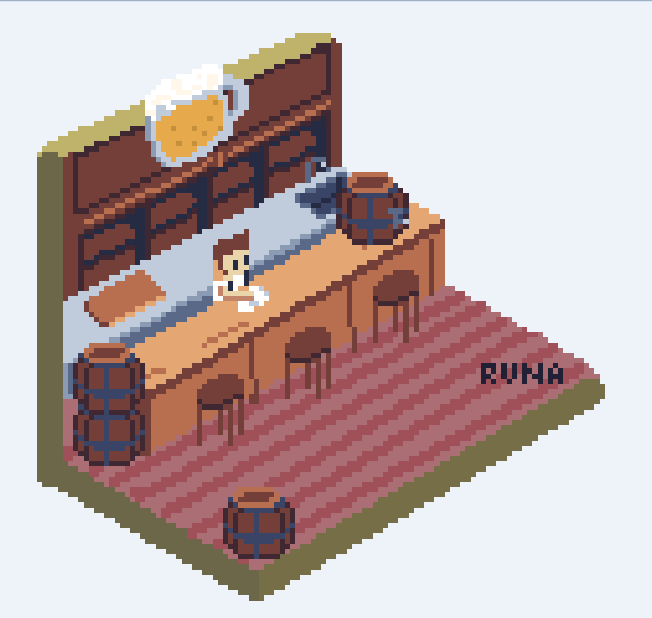 I also want to say if you want a character or if you have an idea for a pixelart, you can leave your idea in the
comments and I can try to do it, you know just for practice ;) have a nice day!
All are from my imagination!
Oh, before I forget, I am learning english so please if a I have something wrong just tell me in the comments ;) with love RUNA <3

---

This work is licensed under a Creative Commons Attribution 4.0 International License!