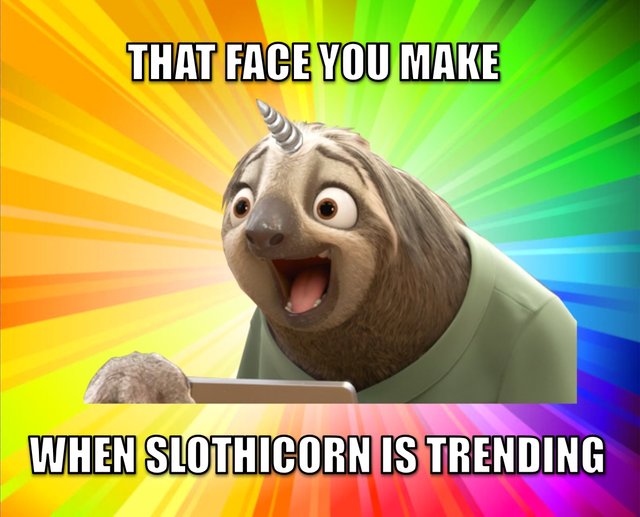 Hypes, trends, memes and general internet spikes of interest have always mesmerized me. I just cannot fathom how nuts people can go over kitten memes, CS:GO skins, cryptokitties, and so on and on and on. The latest trend is Slothicorn. Steem is flooded with em. They're everywhere!!
Should they be? I don't know. But let's face it. They're here to stay. So let's just embrace it.
Welcome Slothicorns, you have found your way into our hearts. Don't ever go away, there will be a gaping hole no-one could ever fill...
This work is licensed under a Creative Commons Attribution 4.0 International License


so much slothicorns...