ONO's Caretaker. Ke xu!
Haha! She is so so gorgeous.
I love her pictures to bits! She looks like a very focused, intelligent and sweet person!
So I had to draw her with her gorgeous creation.
This drawing, I had sketched from a while ago... but decided to finish it at night before going to sleep.
I hope you like it. <3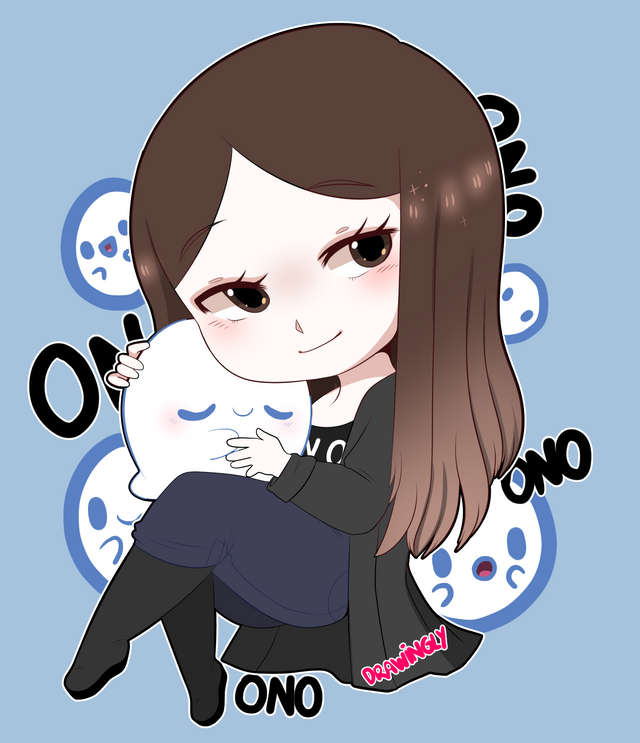 -Specifics-
Program used: Clip Studio Paint.
Time taken: lost time in this one heeee
Licence: i dont even know anymore.
Art done by @drawingly
If you want a chibi like this one, please contact me via:
Twitter: @DrawinglyW
Discord: Drawingly#0896
Steemit: @drawingly