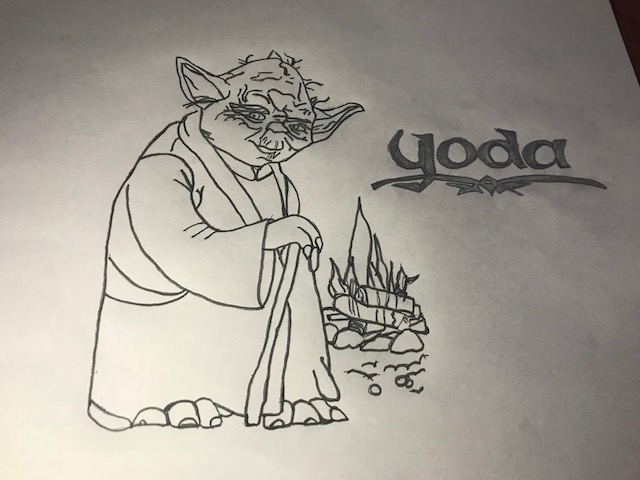 Master Yoda: "The faith in your apprentice can be wrong, just like your faith in the dark side of the Force."
尤達大師:"學徒的信仰可能是錯誤的,就像你對於黑暗力量的信仰一樣。
My first step was to make the silhouette of the character.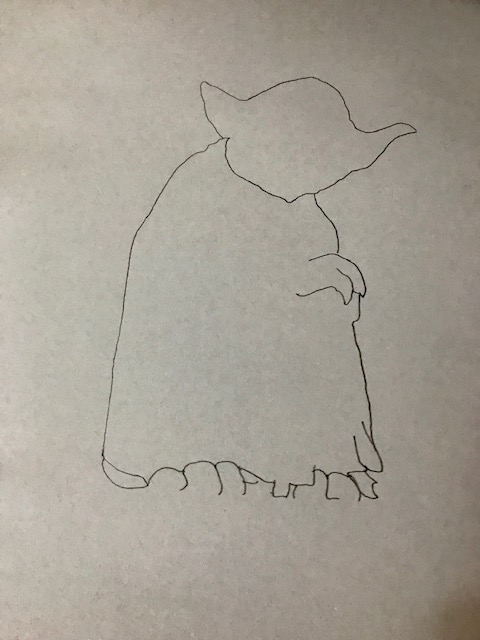 For my second step, what I did was to make details of the ioda dressing gown.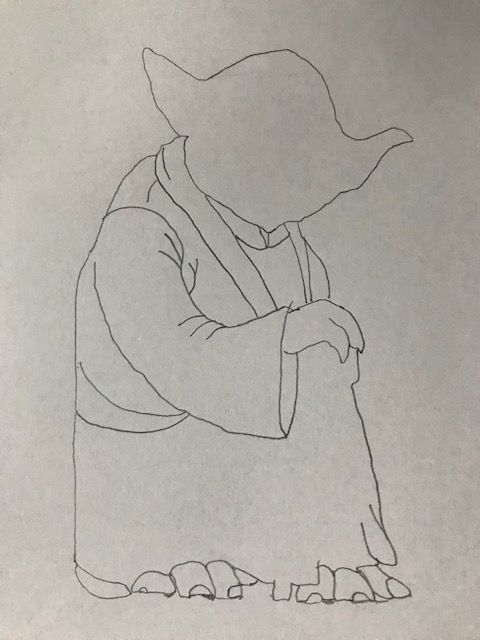 As step number three, make details of the iodine face plus add a small fogada to your side.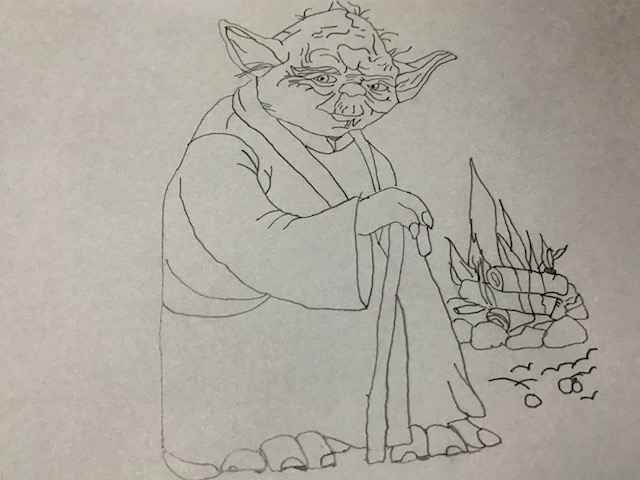 -My step number four was to make the letters that say YODA on one side of my drawing and then blur it with a pencil..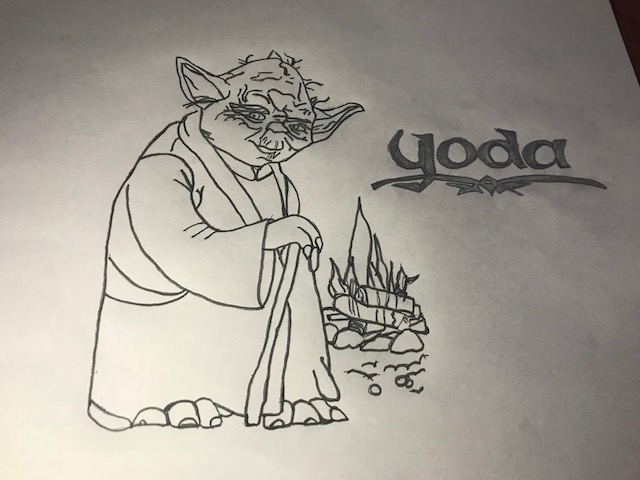 -Comments, upvote, resteem -Account: @Assad25