The Waters Up Above
This artwork is inspired by one of my dreams.
Let me tell you a short story of how I almost got drowned into an ocean full of sharks but then saved by the colorful jellyfishes.
These Jellyfishes do not sting on my skin but they do have a silky texture and so comfortable with. They gave me an oxygen bubble to resurface back up to the top. We played a little bit.
Suddenly, the biggest Jelly Fish starts to glow and every other jellyfish glowed too. The surroundings darken and they started flying above the waters, in the air. The air bubble I'm still in began to float too and then they carry me up to the highest until we reached the outer space. From there i could see the moon and other stars but no traces of the earth, no traces of the ocean either.
These are my favorite parts: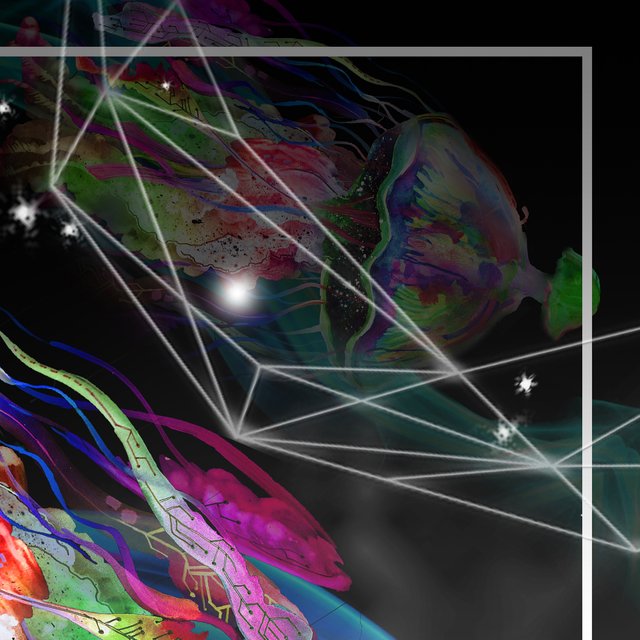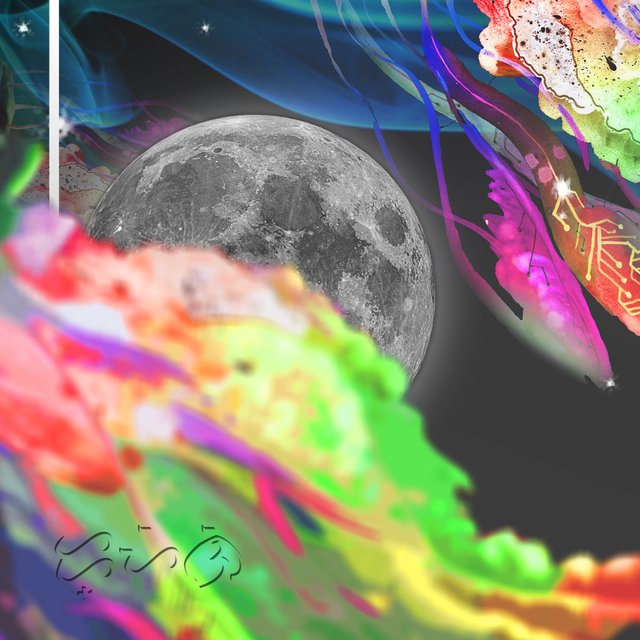 ---
About the Artwork
How is it done?
It is a watercolor illustration I did a long time ago. I scanned it and manipulate the properties, I inverted the colors and I love the result. Later on I add some background like a silky wave to make it look like flowing.
Little did I know that it would appear in my dreams.
After that moment, I sketched the dream virtually and immediately worked on my pc to paint the world I witnessed.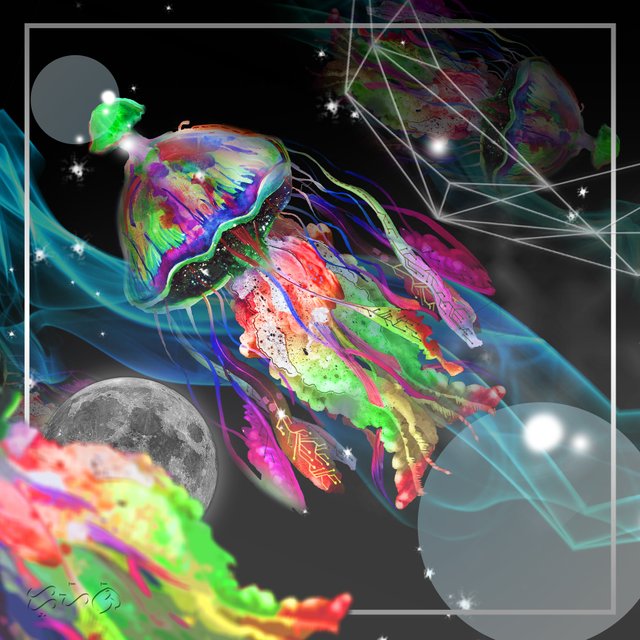 These were the first stages of this artwork:
First painted using watercolor on paper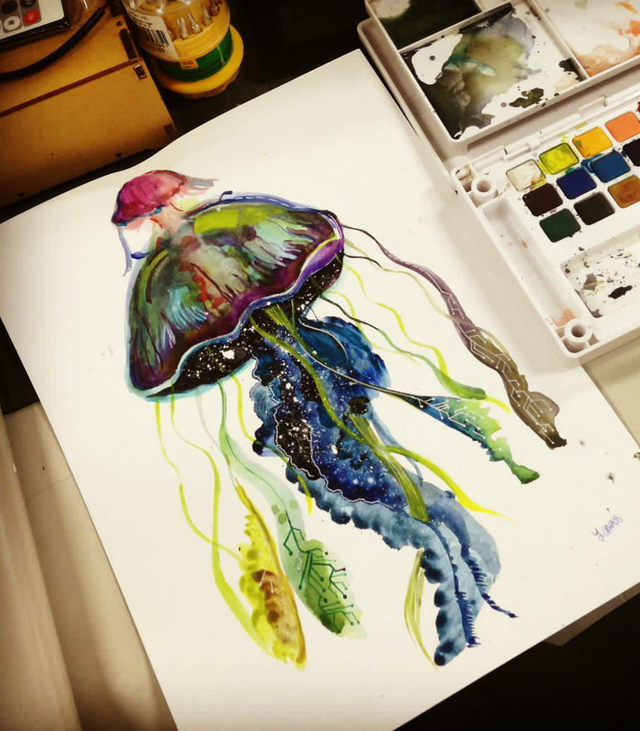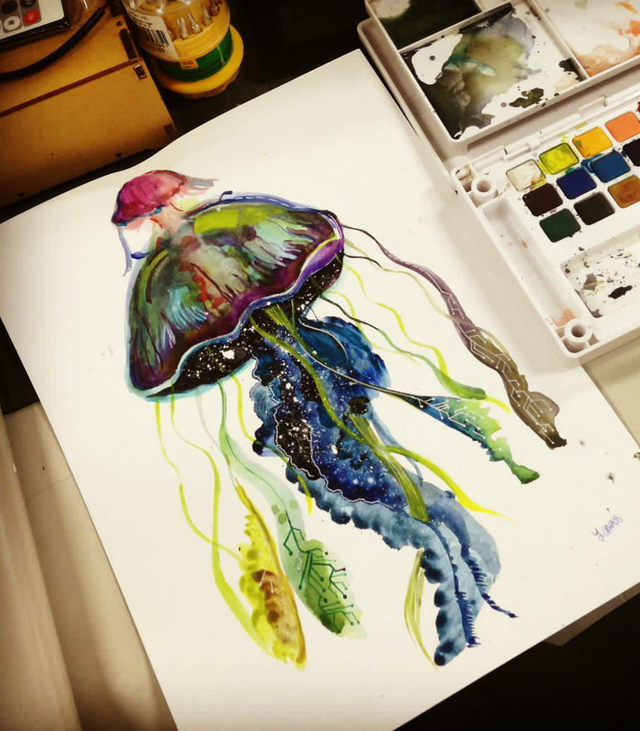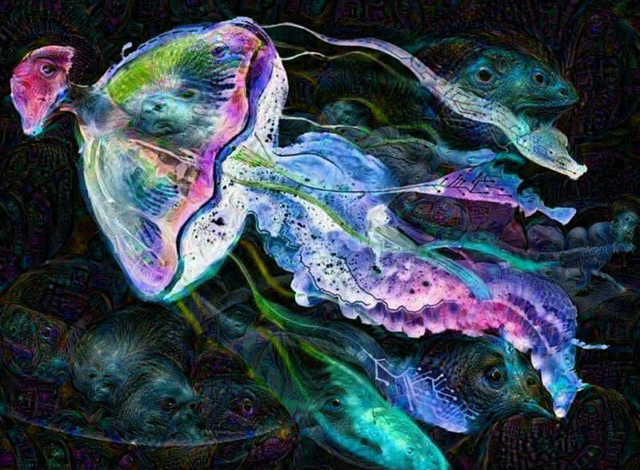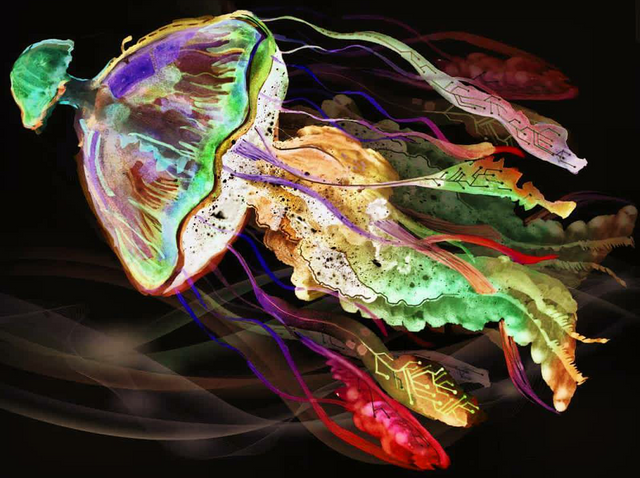 I already printed out some copies of this for the fundraising at Creative Street before.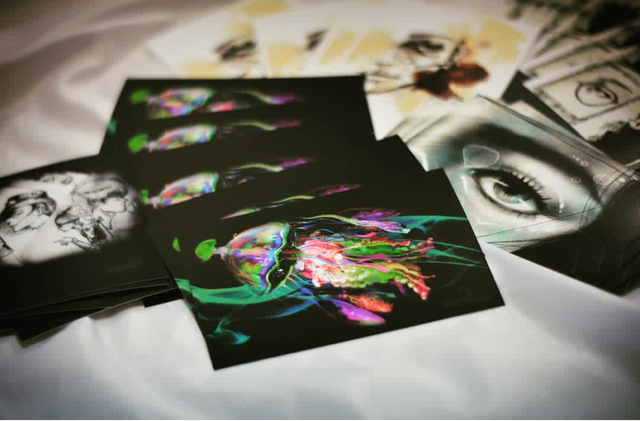 Loom at this tails !!! I love it so much like I love Matcha Green Teas !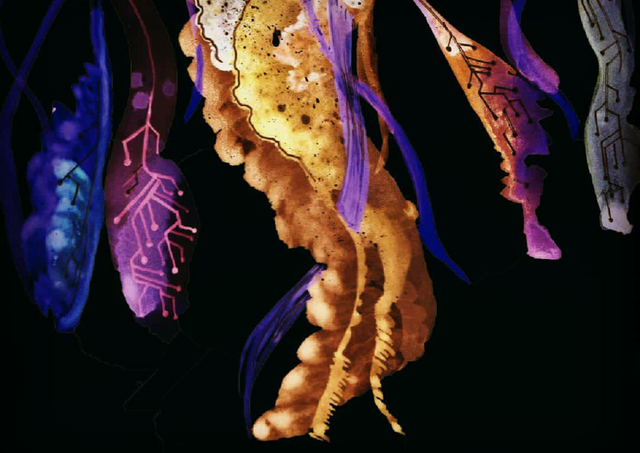 ---
Next in my upcoming blog:
The continuation of this dream
The Place wwhere I and Happiness Meet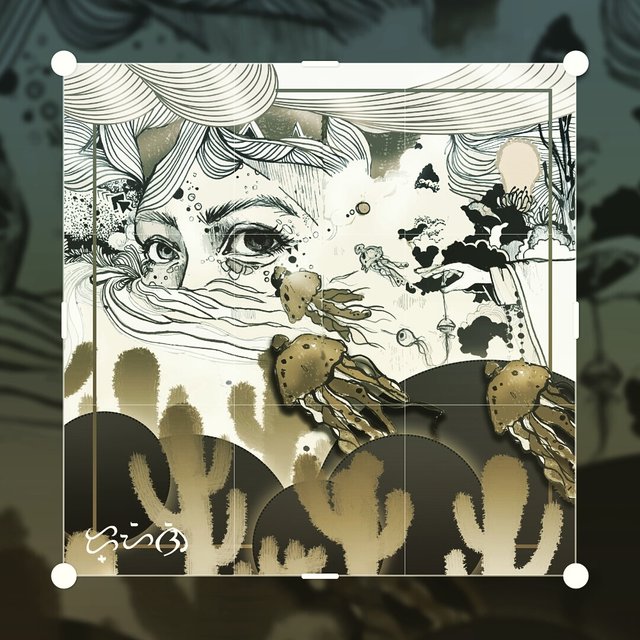 toggle night mode to see the stars