Polymer Clay Sprinkles Pearly White with Blue and Pink Hearts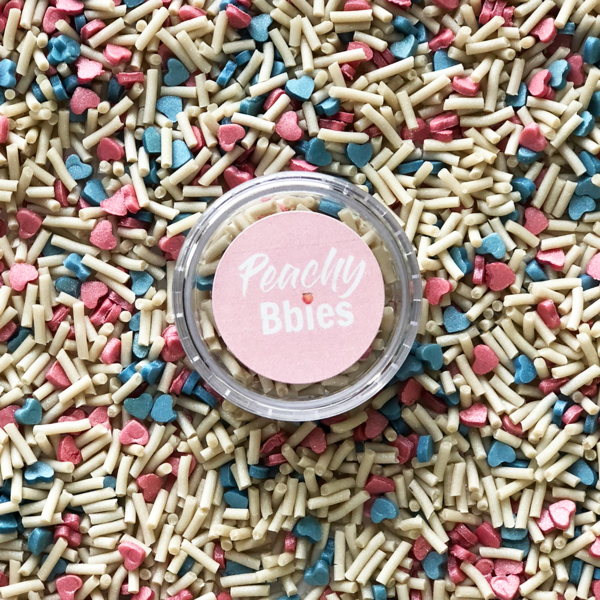 Pink and Blue hearts swirled through pearly white sprinkles.
Want to add additional texture or color to your own or purchased slime? Toss a Sprinkle Shot into your basket and enjoy! Everyone loves a sprinkle of something. Now you can enjoy the same sprinkles used in PeachyBbies products.