Hi every body, steemian...
Good afternoon...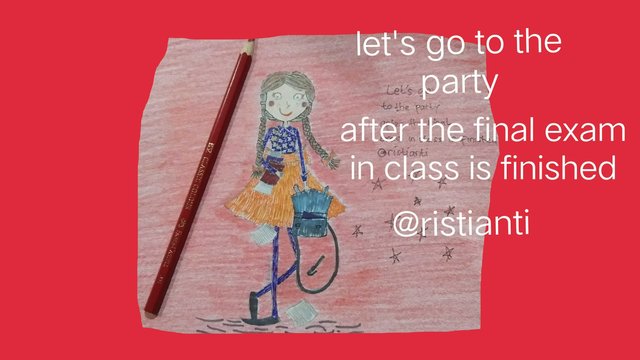 Painting theme: Let's go to the party. After the final exam in class is finished.
I am smile if look my painting.
Real happiness when you can channel wild ideas on your head in the form of creativity. Like this, simple painting, party girl.
For participate, this link.
https://steemit.com/contest/@steemjetnewbies/party-time-with-steemjetnewbies-happy-hour-week-1-4-day-2-30-you-look-beter-when-you-smile
Thank to @steemjetnewbies. I hope you happy every day.
@ristianti