Helloooo beautiful people. Hope you all are doing great today. @steemjetnewbies just came up with a fun contest/party and I'm so loving it. Today makes it the third day. 💃🏽💃🏽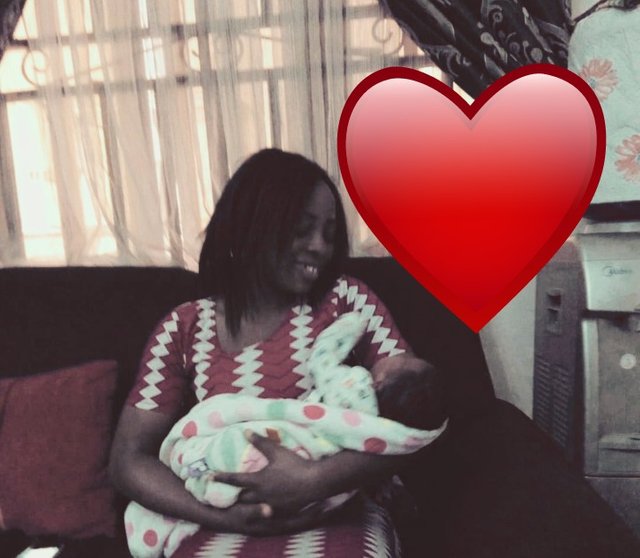 Yes ooo.... Thats me with my sister's baby boy. I couldn't attend the naming and that was me having my fun with the baby when I had time to go. The baby is so cute and I'm so happy to be the latest aunty....
The colour for today again is red as thats whats for the whole week and thats why you have the red love image on the picture. I've got so much love for the baby. #winks
Check out @steemjetnewbies first day post Here guyz and have some fun too.
Thanks so much for reading...
Till I come your way next time...
I remain your sugar lovey dovey @oredebby