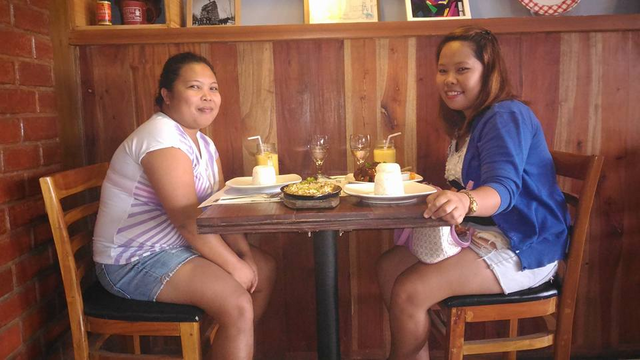 To My Sister:
I know you're reading this, I know you are one of my stalkers here. I know you keep reading my post. I know after reading then you were wondering and keep asking me on FB.
This post is not a goodbye, this is not a drama, but I can't resist making a post like this as I am a bit nervous and a bit hesitant to the situation where you going through. Knowing that today 11 pm is your flight makes me sad, I'm a bit sad because we couldn't see each other in 2 years, some says it's okay because time is so fast approaching yeah, fast approaching but what I concern most is that I didn't know what would happen for the 2 yrs, if you have a good boss or not. But I am positive, I know God will protect you because you are a good sister, you are a good person and all your heart's desires are good too. I know God won't leave you especially when you need him.
Please take care of yourself. I am praying that God won't leave and always protect you from harm. I will miss you. See yah after 2 yrs. I hope you have a good boss!!!!