I wouldn't fault you if you think the pictures below are taken in a cafe.
Yes there's the coffee table with a variety of coffee beans & a small setup to brew and prepare them beans. Even the huge drawing of a set of cutlery at the background enhances the image of a cafe in your head.
A Coca-Cola shelf with a assortment of bottles and cans add to the vintage feel.
A man-cave with shelves filled with books that reach the ceilings shed light into the owners, as being very inquisitive and knowledge people. Talking to them would surely confirm this.
The living room is lined with more shelves of collectibles & posters. Combining with the colour combination, it also gives a rustic feel.
A great place to host friends. One of the best homes I've been to. I truly felt like I was in a themed cafe, or a resort!
---
This is a home in one of the many high rise blocks (HDB) in Singapore. This is a Love Nest.
---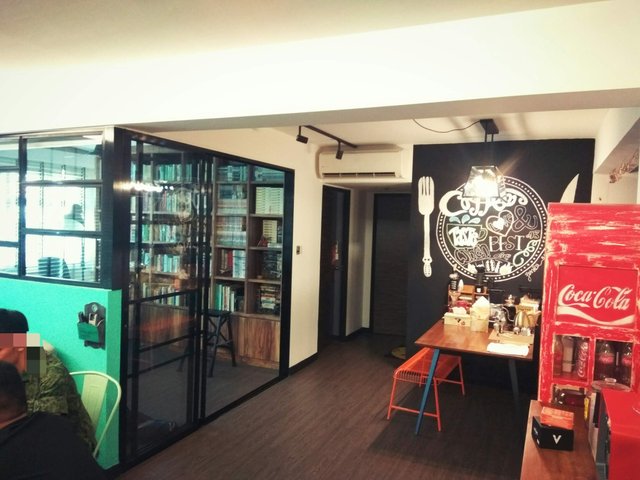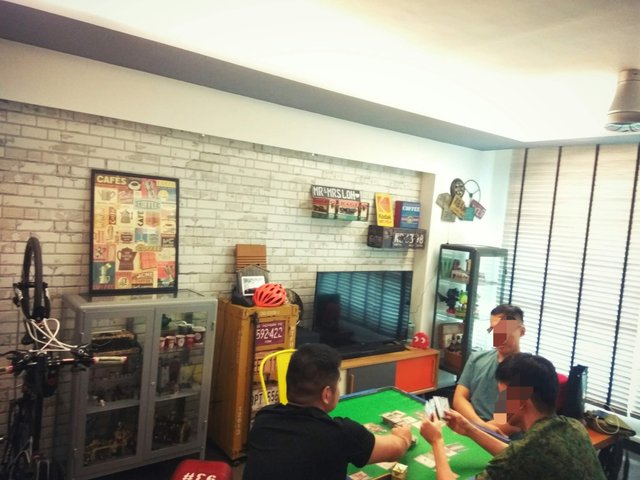 Posted using Partiko Android