This is WAfrica official announcement of S.I.N2 written by @lordjames for the WAfrica team.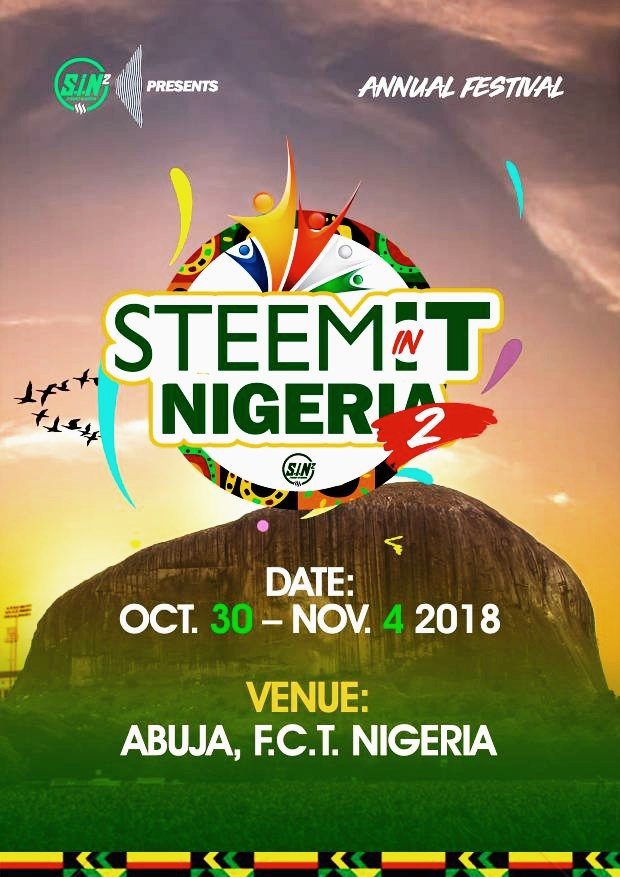 What is S.I.N2 about?
If I receive one Steem every time I am asked that question, I would be the richest man on Steemit by now. To keep it simple, according to the official Steemit In Nigeria 2 website SIN2 is a gathering of Steemians, to all things Steemit .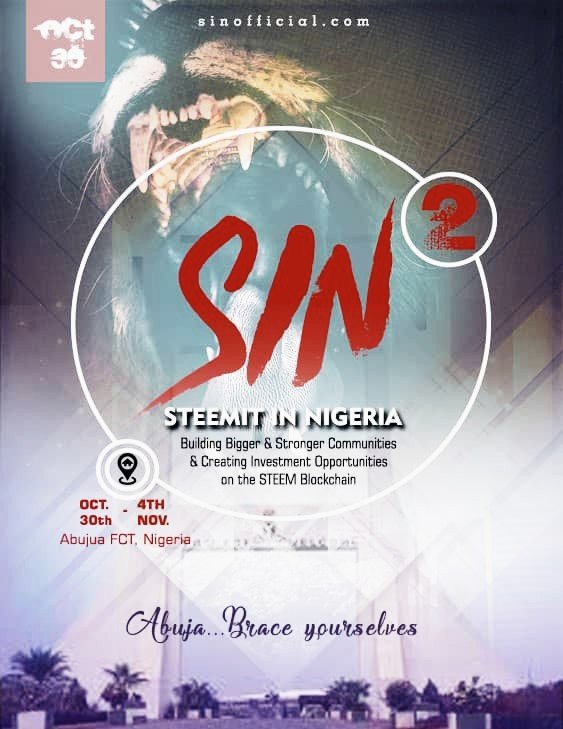 SIN2 promises to be the largest blockchain event in Nigeria event in Nigeria and this is the second episode which is why it's tagged 2.
After a successful hosting of the first edition (Osun State) in November 2017 which focused on awareness and onboarding effects, the crew have put together a second edition to host this year November in Abuja with focus on expansion and better community building.
What should you expect.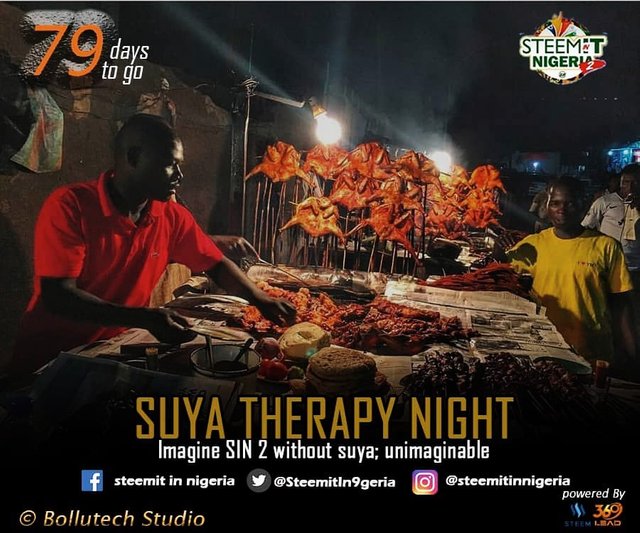 SIN2 is not going to a boring tech conference with talk of how to travel to Jupiter. SIN2 is double pack with fun and learning experience in a single package. Most important you will build lasting relationships and learn a lot too that will help your journey on the Steem blockchain.
WAfrica and SIN2
Nigeria is strategic in blockchain adoption in Africa as the largest nation by population in Africa and no Steemit. Nigeria is the pillar of Africa and the pillar of WAfrica. Therefore it is important that WAfrica support SIN2 in all possible ways to ensure the successful hosting of the event. We believe in the team lead by @ehiboss. And trust that SIN2 will help expand blockchain/Steem adoption in Africa, not just by end users but also by investors and developers.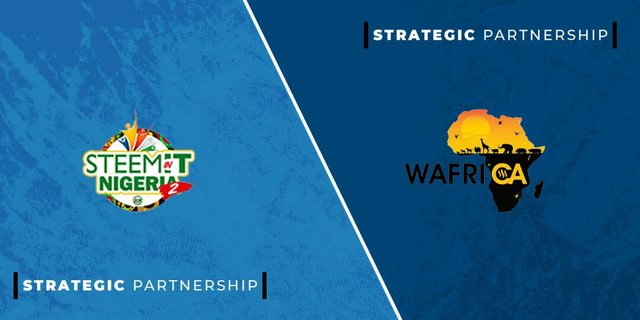 WAFRO media team directed by @chiama will host a couple of interviews and promotions with the SIN2 team to bring you more information about the event. Also expect to meet the WAfrica curation team at SIN2.
So when and where is SIN2?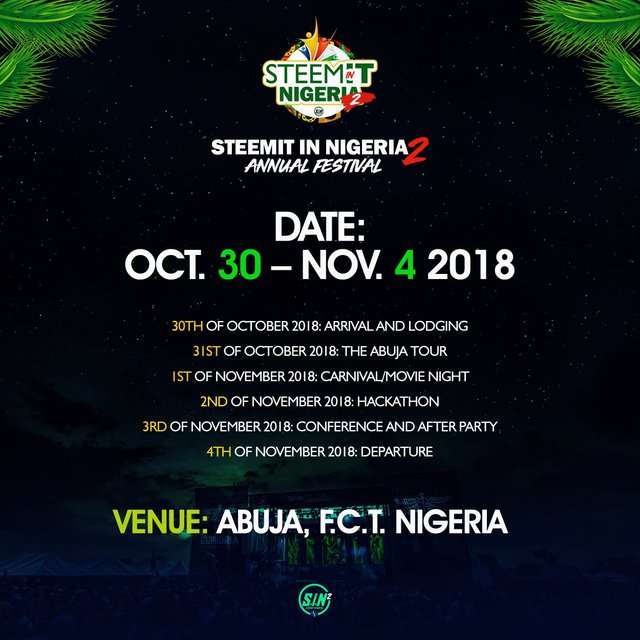 As indicated in the image above, SIN2 will bring to Abuja and bring Abuja to you between October 30th to November 4th, 2018.
For more information or to send in your support for the event, check @leadent360 blog or contact the team head @ehiboss. You can find more information about registration and speakers on SIN2 official website https://www.sinofficial.com