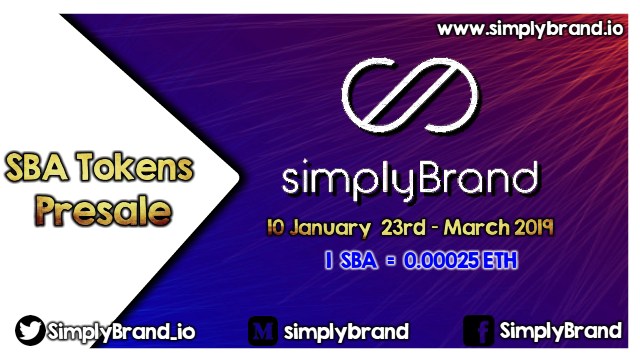 ---
simplyBrand is a platform that combines the resources of Blockchain technology, Artificial intelligence (AI), and Crowdsourcing to eradicate the proliferating event of counterfeit products on the global e-commerce market.
The occurrence of counterfeit products has given so many individuals much concern, causing them to either back-out from the use of e-commerce or withholding them from wanting to explore the full potential of the e-commerce market. This situation has dumped the global e-commence market in an indelicate manner. Several platforms have tried to eradicate these troop of counterfeit gangsters but it seems to be indelible. But now, with the help of simplyBrand, all of these troop of counterfeit gangsters are now easily tracked down and eliminated.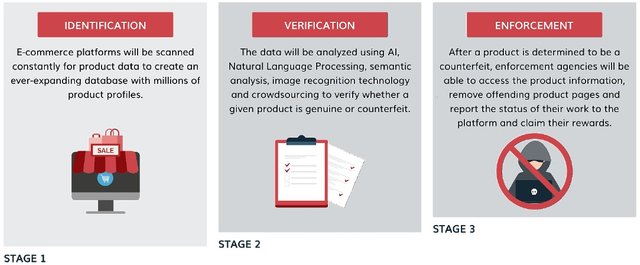 simplyBrand will effectively eliminate the occurrence of counterfeit products on the global e-commerce market with this three (3) simple steps shown in the image above. You can see full break down here
---
simplyBrand Presale

simplyBrand has partnered with Cobinhood, a commission-free cryptocurrency exchange and ICO service firm to launch its first Private Token sales. Token presale started on the 10th of January 2019 and will be open till the 23rd of March 2019. Private sale participation is open to every country except citizens of China and the US, due to the restrictions placed by the governments of these countries. More Presale details are as follows:
Total number of tokens up for presale: 160,000,000 SBA tokens.
Presale Duration: 10 January 2019, 9 AM - 23rd March 2019, 4:59:59 PM
Token Price: 1 SBA = 0.00025 ETH
Presale Soft Cap: 4000 ETH
Presale Hard Cap: 40,000 ETH.
NOTE: There will be presale bonuses when cumulative ETH received reaches predetermined points as indicated on the simplyBrand presale page on Cobinhood. Don't miss the chance to participate!
---
BELOW IS ANOTHER VIDEO I CREATED TO PROMOTE AND GET MORE INDIVIDUALS AWARE ABOUT SIMPLYBRAND'S ONGOING PRESALE
---
CHECK OUT LINKS BELOW FOR MORE INFORMATION ABOUT SIMPLYBRAND







---
DISCLAIMER: This is not a financial advice. Please do you own research before investing in cryptocurrencies or any digital asset. This blog post is done for entertainment and knowledge purpose only.
...
THANKS FOR VISITING MY BLOG
BEST REGARDS
@k-banti