simplyBrand: Providing a long lasting solution in making digital commerce trustworthy through blockchain, AI, and you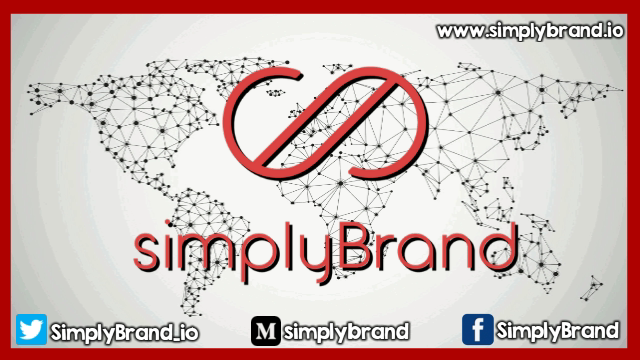 ---
E-commerce, also known as electronic commerce or internet commerce, refers to the buying and selling of goods or services using the internet, and the transfer of money and data to execute these transactions.
Several individuals have shown much interest in purchasing goods and services online (i.e. e-commerce), rather than the old conventional ways in which you have to visit the stores or supermarket in order to purchase your goods and services. This began to paint a picture that e-commerce seems to be more preferred by so many individuals. It was also revealed in the commerce report in 2016 that, "57% of consumers worldwide purchased a product online from outside of their country of origin". Thus, showing that there will be an ever-growing future in the global e-commerce landscape.
As the adaptation of e-commerce began to spread, it was observed that counterfeit products began to foster among original products, making it difficult for consumers to locate and purchase the right products. Over time, counterfeit products became so rampant, leaving e-commerce in a state of compromise. Several regulations have been implemented in order to eradicate the presence of these counterfeit products, but they all seem to have been hindered by one limitation or the other, which left them all in an ineffective state.
In the process and findings to totally eliminate the occurrence of these counterfeit products on the e-commerce market, A revolutionary was then discovered called simplyBrand
simplyBrandis presenting a solution to the problem of rampant counterfeit products which that have flooded global E-commerce by establishing an organic platform which will combine blockchain, AI and crowdsourced participants working together.
Isn't that awesome? A platform which has finally arrived with the perfect and long lasting solution to eliminating counterfeit products on the global e-commerce market.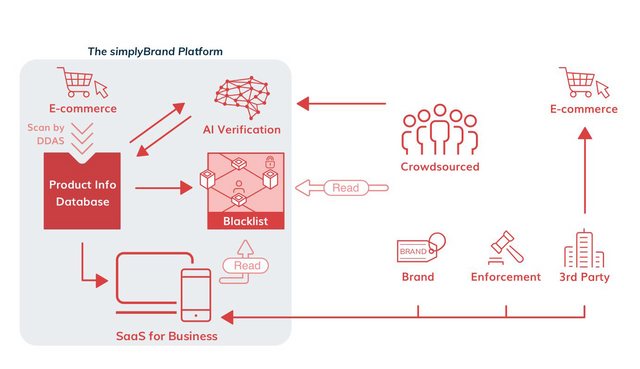 The image shown above explains how simplyBrand will operate to provide a long lasting solution to the global e-commerce market. You can see full break down here
---
simplyBrand Presale

simplyBrand has partnered with Cobinhood, a commission-free cryptocurrency exchange and ICO service firm to launch its first Private Token sales. Token presale started on the 10th of January 2019 and will be open till the 23rd of March 2019. Private sale participation is open to every country except citizens of China and the US, due to the restrictions placed by the governments of these countries. More Presale details are as follows:
Total number of tokens up for presale: 160,000,000 SBA tokens.
Presale Duration: 10 January 2019, 9 AM - 23rd March 2019, 4:59:59 PM
Token Price: 1 SBA = 0.00025 ETH
Presale Soft Cap: 4000 ETH
Presale Hard Cap: 40,000 ETH.
NOTE: There will be presale bonuses when cumulative ETH received reaches predetermined points as indicated on the simplyBrand presale page on Cobinhood. Don't miss the chance to participate!
---
BELOW IS A VIDEO I CREATED TO PROMOTE AND GET MORE INDIVIDUALS AWARE ABOUT SIMPLYBRAND'S ONGOING PRESALE
---
CHECK OUT LINKS BELOW FOR MORE INFORMATION ABOUT SIMPLYBRAND







---
DISCLAIMER: This is not a financial advice. Please do you own research before investing in cryptocurrencies or any digital asset. This blog post is done for entertainment and knowledge purpose only.
...
THANKS FOR VISITING MY BLOG
BEST REGARDS
@k-banti