As I mentioned in my article from yesterday, simplyBrand presale started back on January 10, and will continue until March 23, 2019.
This project is looking to create an anti-counterfeit platform, based on blockchain technology, AI, machine learning, and the power of the crowd, I shared my thoughts about this platform on this article from a few days ago.
I mentioned the power of the crowd, because every person, regardless of where they are from, will be able to participate in this project and be rewarded for joining the fight against counterfeit products. The different ways of being rewarded were explained in this article.

The following infographic is an asset that can be used to promote the basic information about the ongoing presale, and it also contains information about the different programs that give bonuses to the participants based on several factors.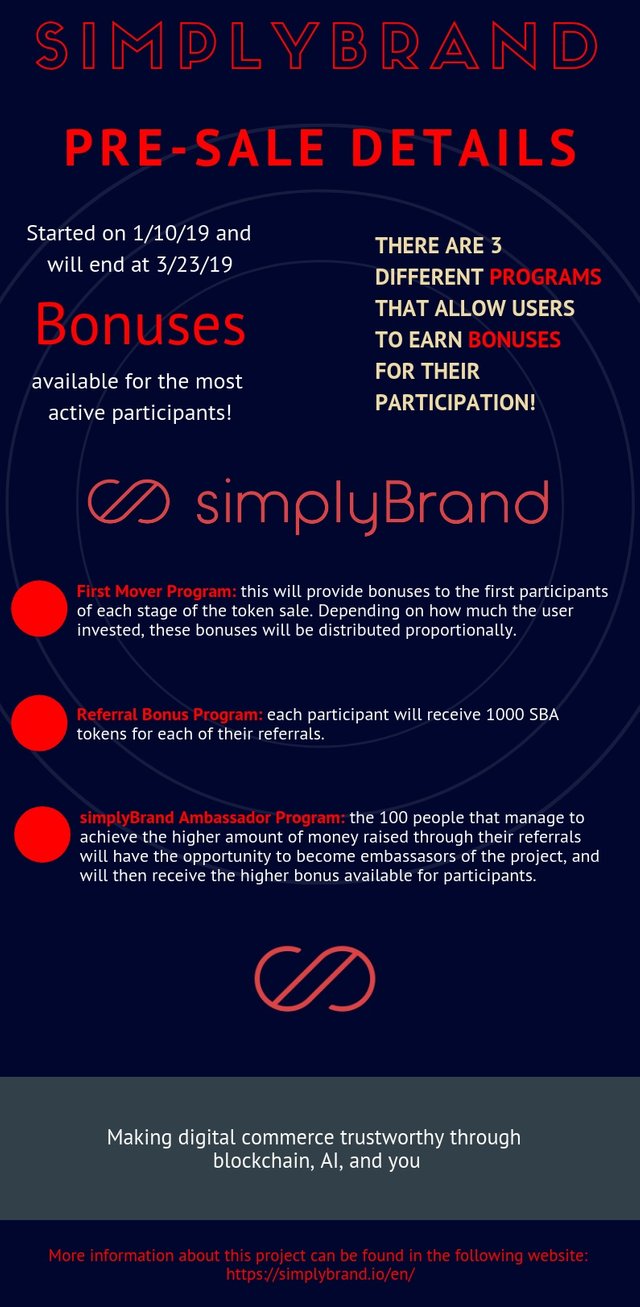 For any person that wishes to promote this presale, feel free to use the infographic in any way you wish.
DISCLAIMER
The information contained within this post shall not be taken as a financial advice. I am not a financial advisor and none of your investment decisions should be carried out based on any information presented here. You can lose all of your money by investing. The information presented in this article is for educational and entertainment purposes only.
simplyBrand on social media