How to proxy your vote using SimplEOS 0.7.2
EOS Rio team is working hard on the 0.7.3, but you can already use SimplEOS for proxy voting. It is quite simple, just follows these steps:
1- Go to "Contracts" section and search for "eosio". Click on it.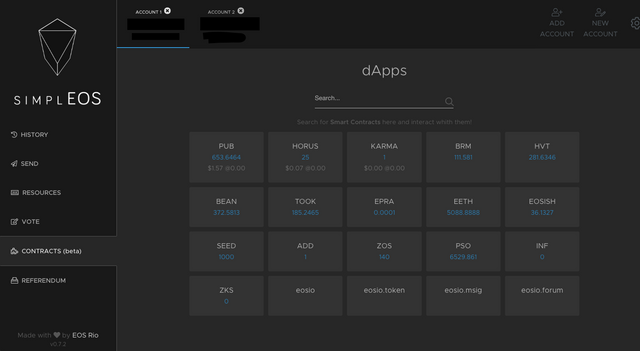 2- Choose "voteproducer" on the contract actions and fill your account name (the same you are currently using) and the proxy account, leave the "PRODUCERS" field empty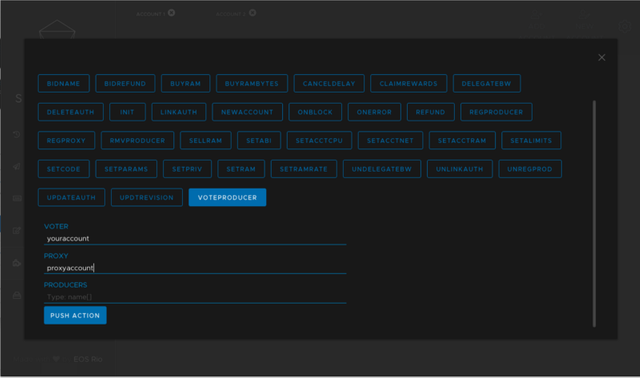 3- Put your password …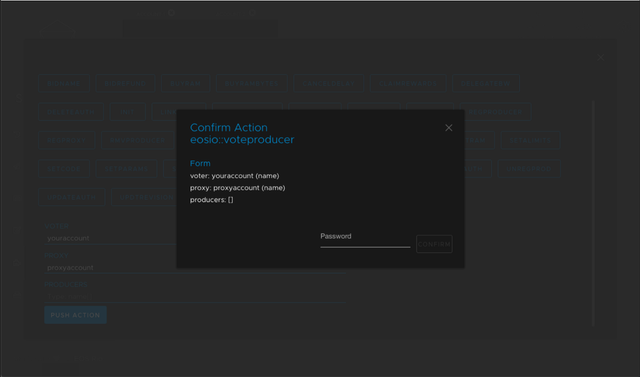 … and congratulations, you have just proxied your vote!
!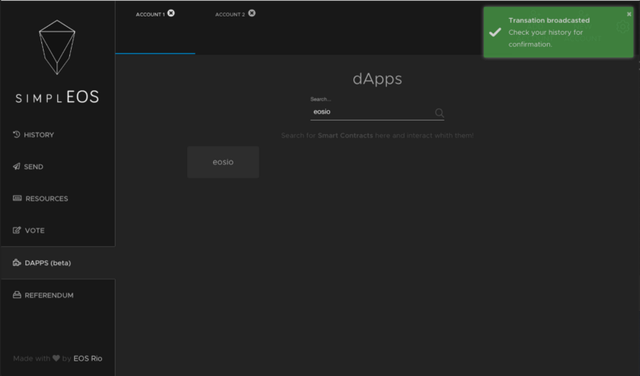 We made products with love and hard work. Thanks for using SimplEOS and sending us feedback :)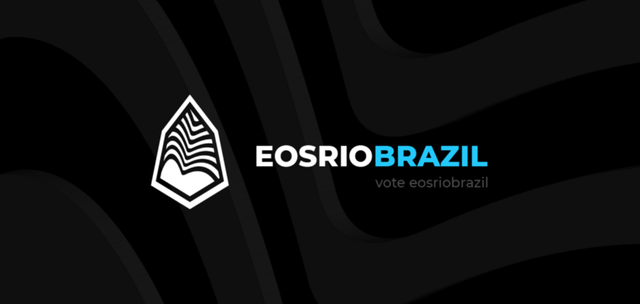 Made with 💙 by EOS Rio