Hello everyone!
I was very fortunate a couple of years ago, to win an auction for a Sterling Silver Milk Jug from England.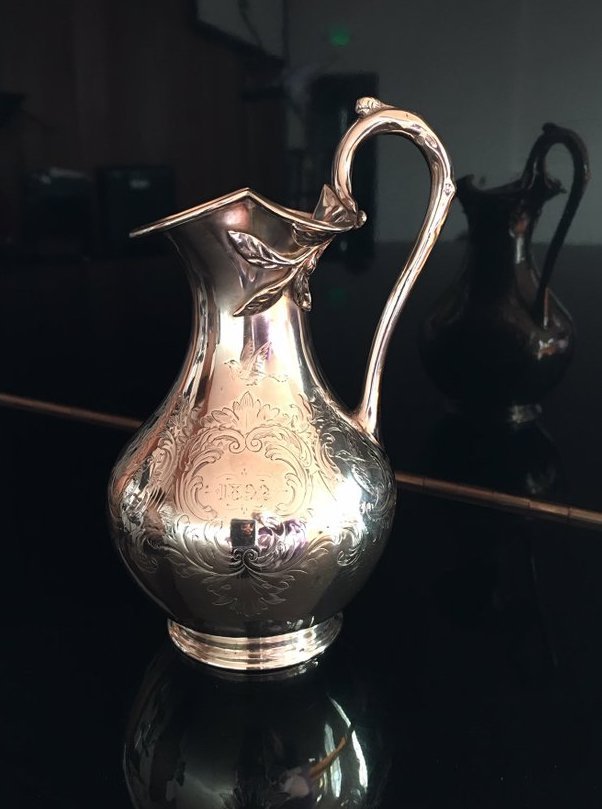 What I've been able to research and learn is that this milk jug is London Birmingham and was crafted by Stephen Smith and William Nicholson. Based on the maker marks stamps on the bottom; the ladies silhouette indicates the decade of the 1850's or so. The small letter 'f' indicates 1861.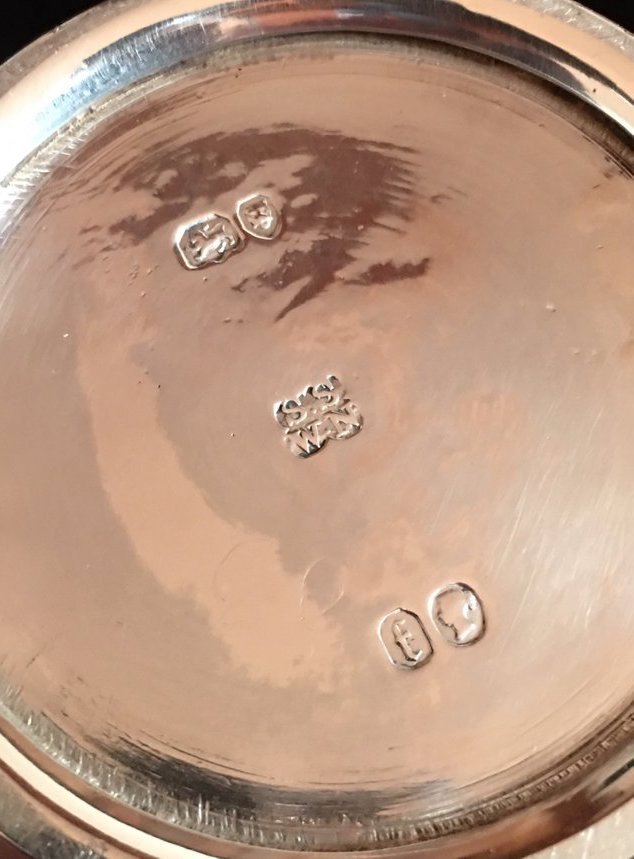 I remember reading that it was crafted and set on a shelf for some years before. Then someone purchased it and had it monogramed '1892'. That would have made it already thirty years old at the start.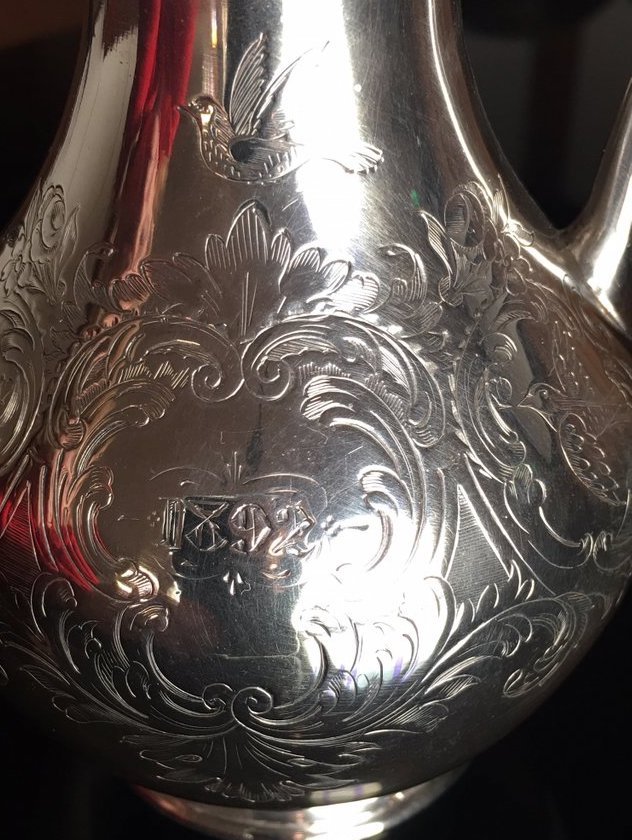 I am just happy to have it in my unstackable-stackables! I am also very thankful it missed being melted down. It would have been a real shame to destroy this very nice ornate piece.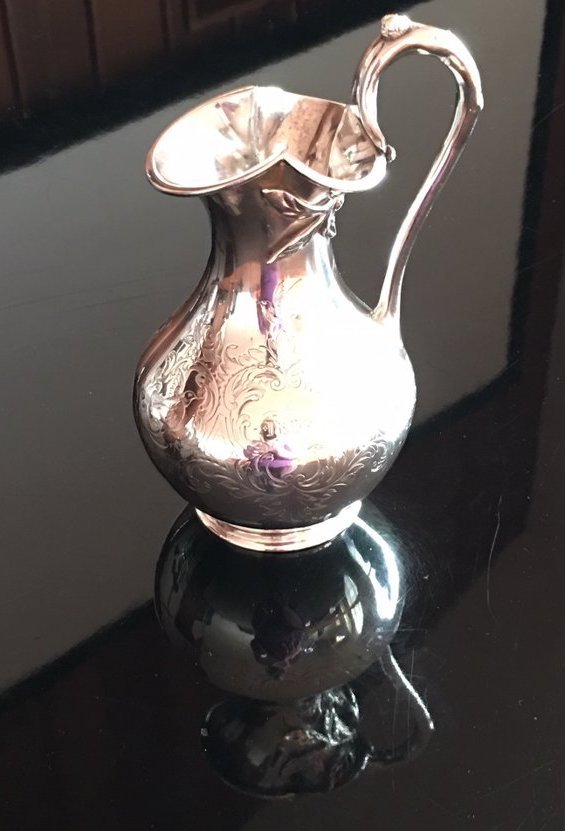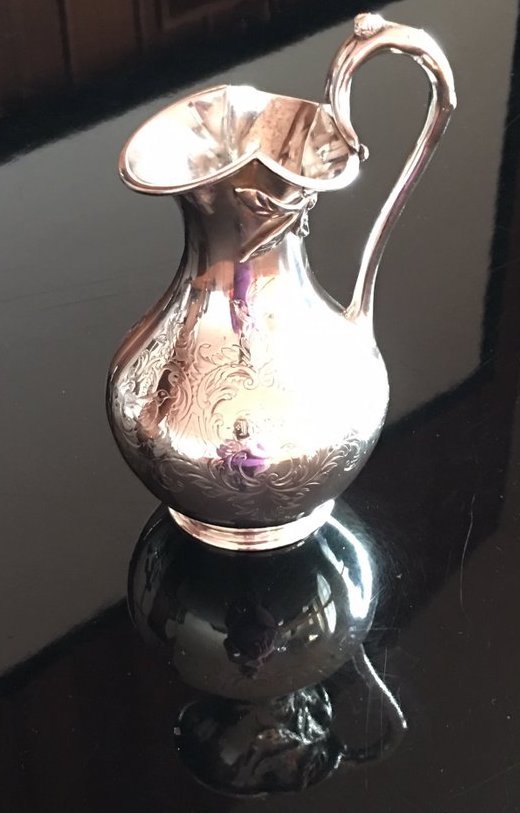 Thanks for stopping by and please leave comments below on what you think!
Have a wonderful evening😎