# 999 - German Coins - Part 8
The info below comes from GODE Bayerisches Münzkontor's COA (Certificate of Authenticity) of this coin or from https://en.numista.com/ , or from https://www.wikipedia.org/.
I was rummaging through a box when I found a few German coins. As I haven't posted them yet, let's start a new series about German circulating or commemorative coins.
The eighth is a 1994-A 10 Deutsche Mark "German Resistance".
This coin weights 15.5g , with silver purity of 62.5% and Uncirculated finish. Its mintage was 7,000,000 units.
German resistance to Nazism was the opposition by individuals and groups in Germany to the Nazi regime, between 1933 and 1945. Several attempts to remove Adolf Hitler from power by assassination were done by them, including the famous Operation Valkyrie.
This one was minted in the Berlin Mint, Germany.
On the edge is written "WIDERSTAND GEGEN DEN NATIONALSOZIALISMUS", that means "Resistance to Nazism".
The obverse, engraved by Paul Effert, shows a German eagle with the mintark (A) below right.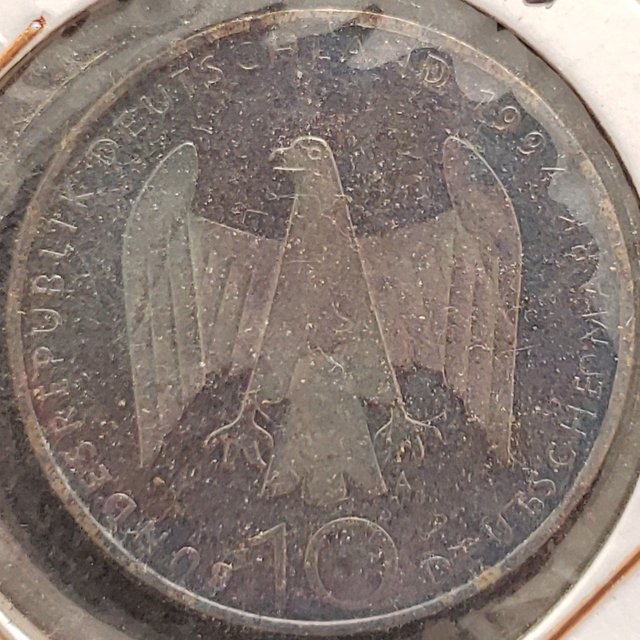 The reverse, engraved by Paul Effert, shows the date of Operation Valkyrie.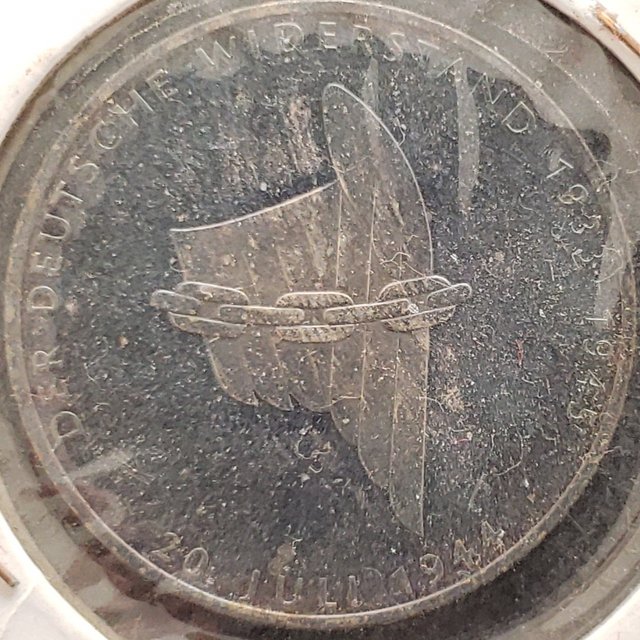 Thank you for reading. Please comment, upvote, resteem and advise me.