My Two New Silver Purchases - Guy Harvey Editions!
I just received my order of coins from my online seller. They are 2 10-ounce silver bars from famous designer Guy Harvey. They are simply beautiful and I love the art on them too!
They are from the Old Man and The Sea Series:
This is the front of them (2 versions)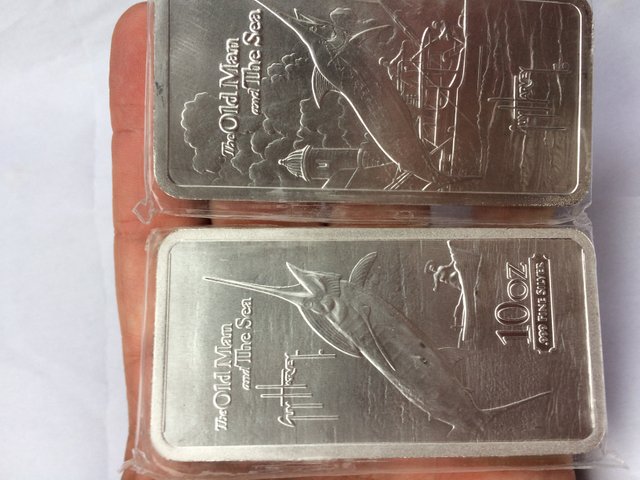 This is the back of them (2 versions)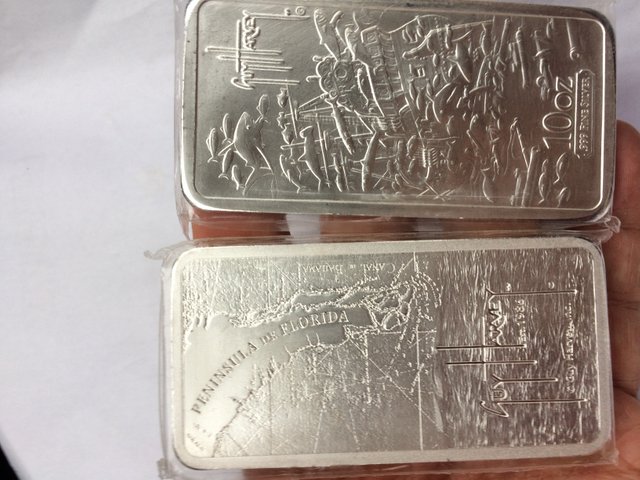 Silver is where I put my real money and keep it for a rainy day! It is time to accumulate before the crisis appears to everone. I hope you enjoyed them and I can't wait to buy more!