Will Silver Put On $15 Handle? by Rory, The Daily Coin
The beatings continue. Harvey Organ seemed to think the beat down in the metals would end after Options Expiry, guess that's not the case.
Silver may put on a $15 handle and if it does I am buying big! Gold may get down $1,200 and if it does, I'm buying big! Although a $20 discount looks pretty good right about now!
Could all this have something to do with China "warning" Trump over N. Korea? Well, one would think the opposite would happen with gold, but then again, we do live a backwards world.
If you can, take advantage of the latest fire sale. Click either chart to enlarge.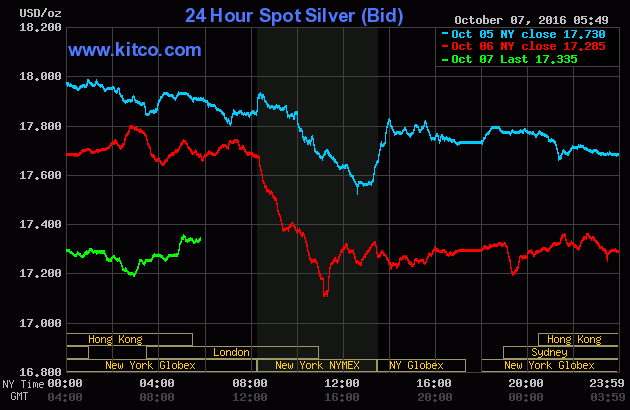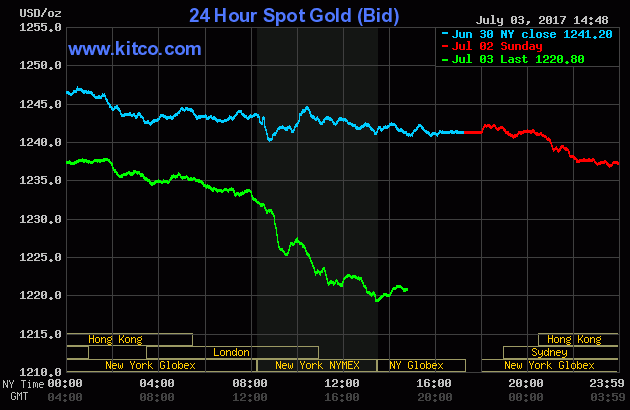 The Doc has brought back silver at spot - might be a good time to take advantage if you haven't already.!!
SDBullion, is making it possible for you to acquire silver at spot! Click the banner below, enter promo code THEDAILYCOIN and you will be able to pick up a 10oz bar of silver at spot.