CONTEST: Comment with Your Favorite Piece of Silver or Gold! 5 SBD to the Winner!
It's simple. All you have to do, is comment with an image of your favorite piece of silver or gold. It can be a coin, bar, round, fork, etc., but it has to be something you own (be honest, people). Feel free to use a picture you took yourself, or just pull one off the interweb.
Rather than using the number of upvotes to decide the winner (easily manipulated), or choosing myself (I know many of you, so that would allow favoritism to play a role), I'm letting my wife pick the winner. She doesn't know this yet... But I'm sure she'll be fine with it. Be sure to read the rules, below.
(Pro tip: My wife like animals)
Rules
One entry per account.
Entries must be submitted in the form of an image, not text.
Entries must be submitted by 11:59 PM CST on 7/12/17.
Must also upvote and resteem post, in order to be entered.
Winner will be chosen on 7/13/17, and the payout will be 5 SBD.
And finally, one of my own favorite pieces of silver (it's hard to pick just one favorite piece):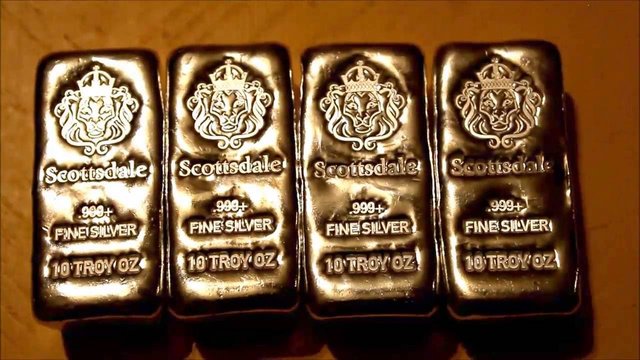 Unfortunately, I only own one of these now. Scottsdale 10 oz. "chunky" cast bar.
Good luck!