I'm Shocked by its Increase in Value...
I forget how many years ago it was, but I was walking down a Cobble Stone Street in Prague, located in the Czech Republic, when I spotted a 1913 Five Dollar U.S. Indian Gold Coin in the Window...
I had to go inside and ask how much they wanted for that Gold Coin in the Window with the Indian on it...
It was taken from the Window and brought over to me and I was told a Price...
I asked how much that would be in USD's and I was told 182 USD's...
I bought it using Physical Fiat USD's and brought it back Home to the United States with me...
It was in Fantastic Condition, so I figured it must have been kept in a Safe Place for many years...
I just looked it up to see what my 1913 Five Dollar Indian Gold Coin is worth now...
The last time I looked, it was at about 6,000 Fiat USD's...
I was shocked when I saw that it's now worth 75,000 Fiat USD's...
Remember that I only paid 182 Fiat USD's for it...
It seems that there are Coin Collectors out there that are paying Big Bucks for U.S. Gold Coins these days...
Collector U.S. Coinage always has Premiums attached, above and beyond their Melt Value...
It turns out that all my Coin Collecting is Paying off...
Not that I will sell any of them, but it's nice to know I picked a Very Valuable Hobby to be involved with...
These days, even our New U.S. Coins have Mirror Finishes when they come from the Mint...
I can pick up Rolls of Quarter Dollar Coins "straight from the U.S. Mint" that will do very well on the other side of the U.S. Monetary Correction...
That's even if they don't increase 100 Fold in Spending Power...
I do have good reason to believe they will...
I figure each one of those U.S. Quarter Dollars with a Mirror Finish will have the Spending Power of 25 Fiat USD's plus Collector Premiums...
Here's an example of one of the Coins I'll be able to get from the U.S. Mints Product Schedule in 2023...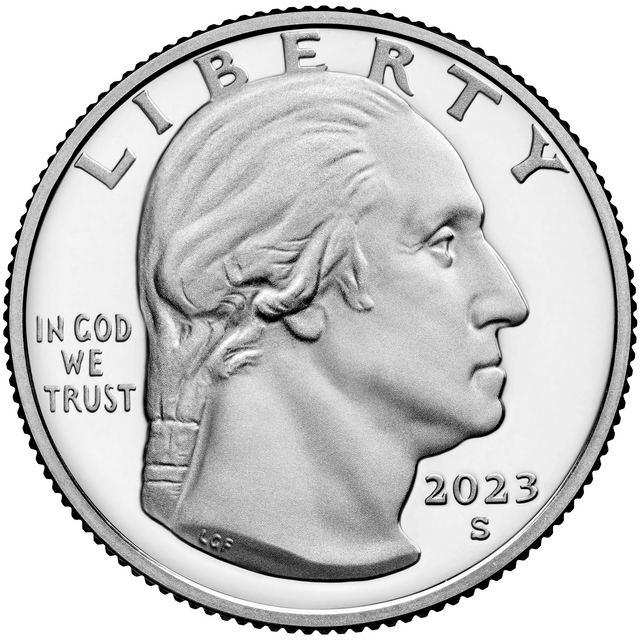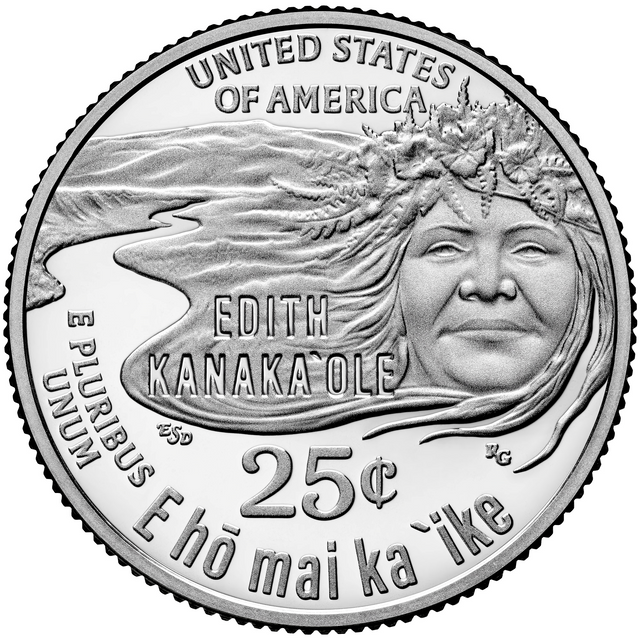 There will be 5 of these Collector Quarter Dollar Coins available during 2023...
I figure every one of them can be obtained at Super Low Prices, since they can be purchased, using Digital Fiat USD's...
I have no idea how much longer these low Fiat Prices can go on, so keep that in mind...
I use my Credit Card when buying Collector Coins from the U.S. Mint...
Because of what I see coming, it amazes me how little I'm actually paying...
I try to Limit what I buy from the U.S. Mint, since I can still obtain Common U.S. Coinage at Rock Bottom Prices...
These days, I look at "all" U.S. Coins as if they are "Collector Coins"...
Yes, even the Old Ugly Ones...