Aloha!
What a great July 5th afternoon as I finally purchased some of my very favorite silver coin!!! Yes, the 5oz Medusa silver by Anonymous Mint has always been my very favorite. For the love of freedom.
Anyways, at JM Bullion is where you'll find this beautiful and poisonous girl. She's absolutely beautiful and a tresure for silver lovers like myself. Please note that this is not an advertisement for JM Bullion but as a place to acquire such coin.
I'd love to know if you own any silvers, which is your very favorite, and why?!!! I'm a lover of America Eagle but this one is my very favorite strictly because of its intricate and delicate beautiful designs, just like the American Eagle. If looks could kill, this beautiful Madusa is it!!!
Just an FYI: they accept BITCOIN!!!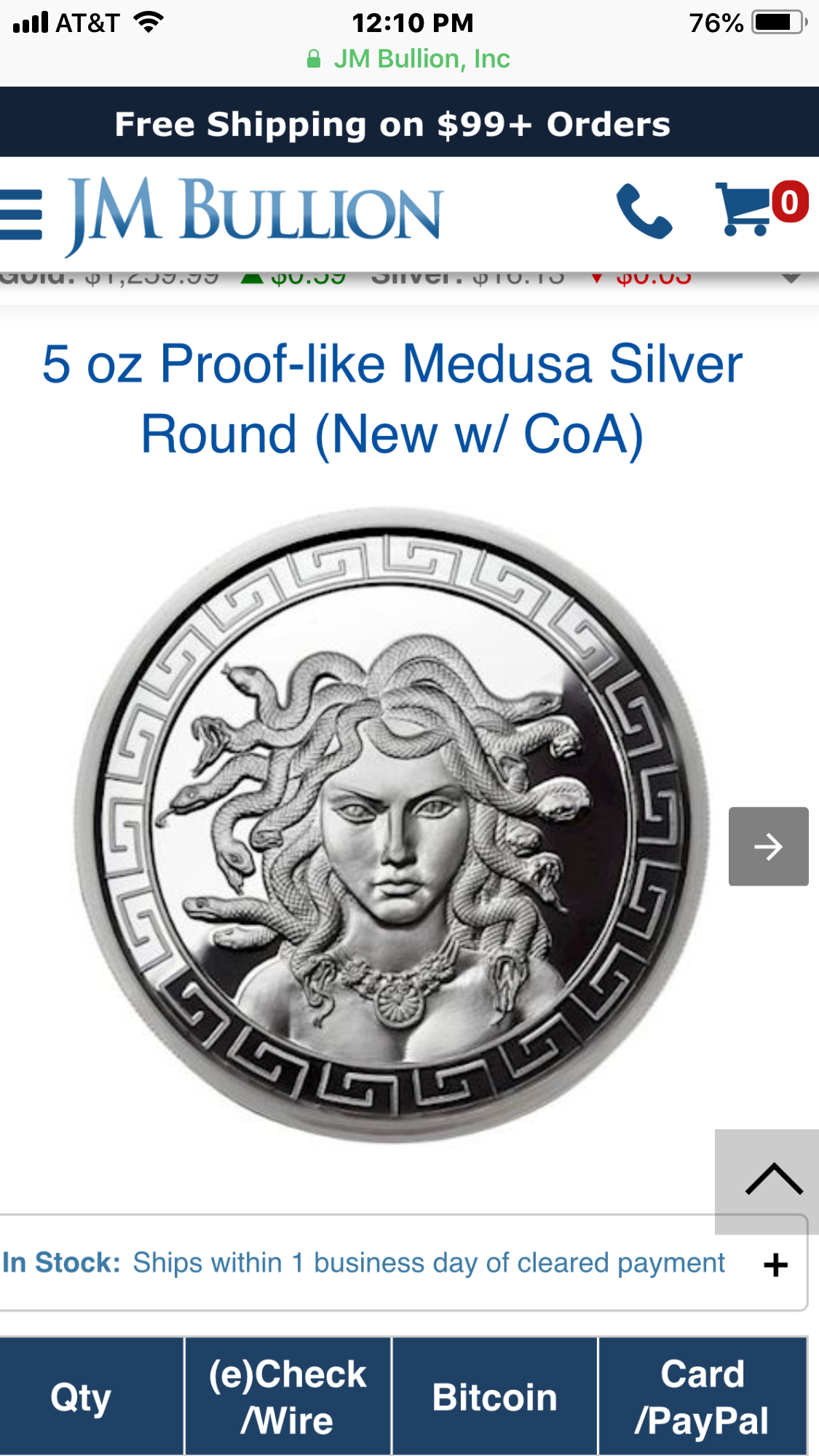 This is not an advertisement for JM Bullion.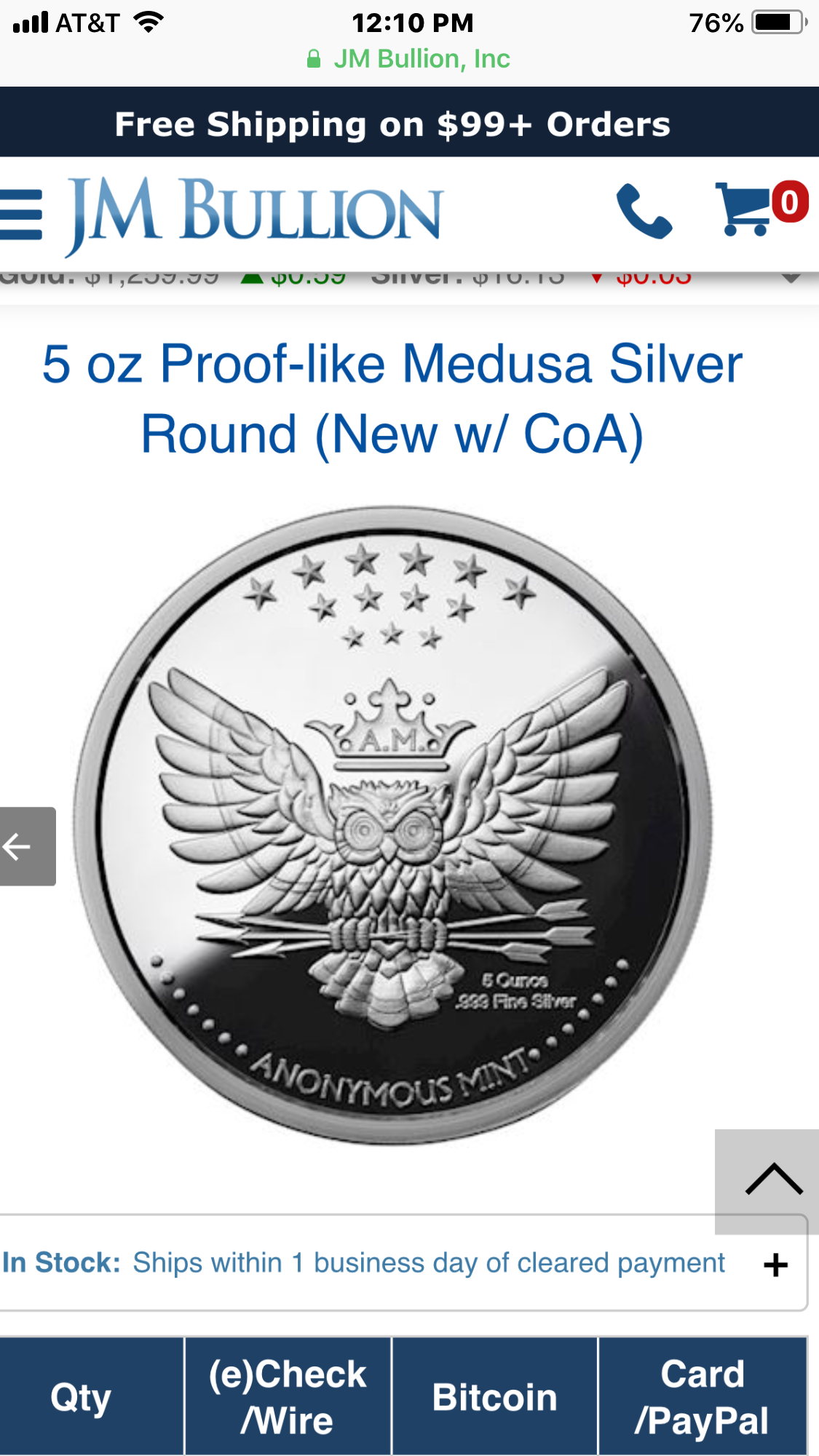 While silver price is so manipulated to it's very low of $16 per oz., I think you can grab some last cheap ones right about now for a winning future.
And as always, until we meet again, have a wonderful day.
Aloha!