This is where it all started: Trieste (Italy)
This is where it all started. Back in July 2000, the photo of the Trieste sign in Italy was only the cherry on a 1000-km-long bike ride cake. Back then, I did not plan to extract more out of it; it was only a picture that celebrated our perseverance and ability to do challenging things. But as it worked out in the later years, taking picture of a sign has more meanings than just being a photo itself. In Trieste, it was the trophy of an achievement, it was a memorabilia that was filled up with all the memories that we made during the bike ride challenge. And it did not cost a penny.
The concept of sign-hunting has not changed much since. I travel the world and every time I visit a different place, I make my way to the welcome sign (or settlement sign, or limit sign, or call it however you want.), take a photo of it and keep the picture as a souvenir. Every time I look at these photos, I remember the trips individually and can associate them with exact memories.
Sign-hunting can be highly challenging as the location of the sign is never really known; therefore, a sign project involves a lot of walking and exploring, and one is always exposed to certain weather conditions, traffic, animals and humans, and a lot of other things. I often call it an extreme sport, and you know that I am not far off the truth.
Sign-hunting has become the major hobby in my life that involves travel, knowledge development, social interaction, sport, photography and a lot of geography. It is part of my life and I try to involve my family and friends, so we together, The Sign Hunters, are making every moment of our journeys unforgettable. Follow us and be part of an extraordinary family.
~ Laszlo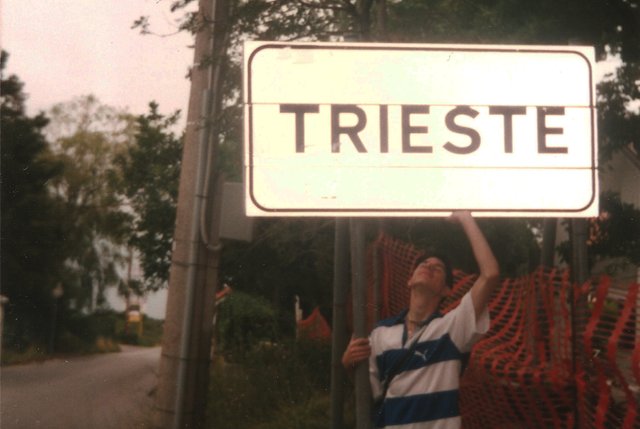 ~ ~ ~ ~ ~
Our official website is available at http://www.thesignhunters.co.uk/
Our official Blogspot is available at https://thesignhunters.blogspot.co.uk/
Our official Twitter account: https://twitter.com/thesignhunters
~ ~ ~ ~ ~