SHRIMPY ⭐️ Outperform your HODL Portfolio with Shrimpy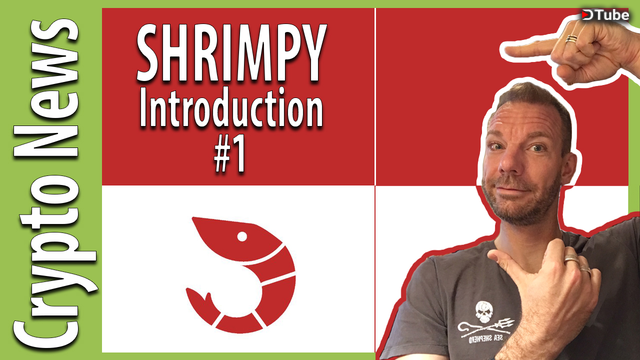 ---
SHRIMPY Crypto Portfolio Management and Rebalancing
►http://bit.ly/shrimpy-tool
►Telegram Kanal: https://t.me/PassivesEinkommenBlogCom
Shrimpy
A brief tutorial on portfolio management and boosting the performance of your HODL Portfolio
Today I'd like to introduce a free tool that manages my portfolio. According to the backtests my portfolio performance should increase to 250-300%.
I'll show you how this works in this video.
Thereafter I am gonna show you how you signup and implement your coins
And in the following videos we talk about further insights and my experiences.
We quite often talked about the sense and nonsense of trading vs. HODL or bot trading in crypto.
Personally, I am a longterm investor in the market and believe that crypto has come to stay.
Now I wonder how much of my time I want to invest in my portfolio.
Trading is too complicated for me and if you dig deeper, there are very few people who beat the market in the long term. Exceptions excepted. But I'm not an exception.
So I would rather HODL and maintain a long-term portfolio.
I have already mentioned in other posts that I have a personal savings plan set up and buy four times a month smaller amounts of a single coin.
Its an Index coin an maps the upper 20 market caps..
Due to the resulting cost-average (average purchase price) I can buy with almost no emotions and expand my portfolio further.
Fortunes are created in the dips and crashes. In bull run we "only" collect.
So, take care of it now. Setup your strategy and stick to it.
I recently stumbled across a new tool that seems promising to me.
It is called Shrimpy, is free and very simple.
I linked it to you below in the video description.
In Shrimpy you can have your crypto-exchange like Binance or Bittrex, but, at least in the beta version, also connect some other wallets.
It then determines how much of a certain coins you want to keep in your portfolio and Shrimpy buys and
sells to keep this balance always.
Before the details I take one thing first:
Shrimpy has an average portfolio with hourly rebalancing
proven to bring about 2.5-3.0 times as much performance as the HODL portfolio itself.
But how exactly does it work?
I have linked some interesting articles in the video description.
Makers of Shrimpy are explaining in great detail how
Weekly / Daily / Hourly rebalancing works and how many assets (Coins) one should ideally hold.
https://hackernoon.com/crypto-users-who-diversify-perform-better-new-research-ebf775d348dd
If you are too lazy to read, here is the solution.
Between 14-22 coins in the portfolio and hourly
Rebalancing brought in 100,000 backtest the best results.
What Shrimpy is actually doing, is to sell parts of your over performing coins and therefore buys the under performing coins. Once this changes again it does it the other way around.
So it bounces back and forth and generates more coins in total.
That's a good starting point for the next bull run.
We will talk about strategies in later videos.
I am very confident to have found an easy solution that improves my performance quiet a bit without doing too much work on it.
The rest will be explained in the video. Enjoy and trade save.
► Link to Website:
http://bit.ly/shrimpy-tool
► Shrimpy Backtest Tool:
https://www.shrimpy.io/backtest?c=FDAKARQMAA==&p=1h&r=128
► Overview all Shrimpy Posts:
https://hackernoon.com/@ShrimpyApp
► Strategy Basics:
https://hackernoon.com/portfolio-rebalancing-for-cryptocurrency-7a129a968ff4
https://hackernoon.com/rebalancing-is-the-crypto-promised-land-6cc37264a4a3
▬▬▬▬▬▬ Cryptos and Tax ▬▬▬▬▬▬▬▬▬
Crypto and Tax made easy with Cointracking
►Cointracking: http://bit.ly/Coin-Tracking
▬▬▬▬▬▬▬▬▬▬▬▬▬▬▬▬▬▬▬▬▬▬▬▬▬▬▬▬
Wenn Du mehr über finanzielle Bildung, Kryptowährungen und Vermögensaufbau erfahren möchtest klicke hier auf "Follow"
If you enjoy my efforts in crypto, wealth creation and financial education, make sure to follow me and click below.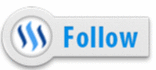 ▬▬▬▬▬▬▬▬ Exchanges / Börsen ▬▬▬▬▬▬▬▬
► Huobi: https://www.huobi.br.com/de-de/topic/invited/?invite_code=sei73
► Binance: https://www.binance.com/?ref=11891023
► Kucoin: https://www.kucoin.com/#/?r=22Jee
► Gate.io: https://gate.io/signup/764888
► HitBTC: https://hitbtc.com/?ref_id=5a537583151b8
▬▬▬▬▬▬▬▬ Kontakt / Contact ▬▬▬▬▬▬▬▬▬
► Telegram: https://t.me/PassivesEinkommenBlogCom
► Steemit: https://steemit.com/@kryptorero
► Twitter: https://twitter.com/Investmnt
► DTube: https://d.tube/#!/c/kryptorero
► YouTube: http://bit.ly/2k7KO6W
► E-Mail: [email protected]
► Website: http://passives-einkommen-blog.com/
▬▬▬▬▬▬▬ Spenden / Donations ▬▬▬▬▬▬▬▬
Bitcoin: 1846HRyHR57PGypd136utYCjZeDqLjYSK7
Ethereum: 0x1867Ce51Ff96BfEfd52Cd6FADF1ae598921c216c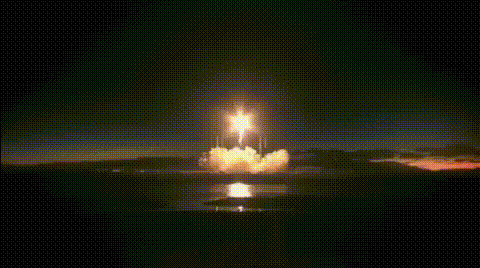 ---
▶️ DTube
▶️ IPFS