Show us your talent contest | Two Identical Twins written by @ikrahch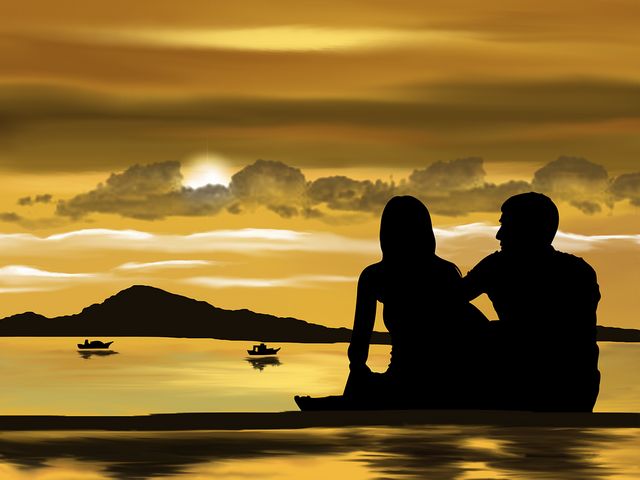 Source
A group of people is inside the elevator to go their required block. Khawar, an IT Professional and data operator Dua both were also there. Khawar used to see Dua every day without having a single word. Later on, he gathered some courage and pushed himself to talk to her about having a cup of coffee.
She agreed after a lot of Khawar's offers. This was the basic turning point of their lives. With the passage of time, they fall in love with each other.
One day, police have arrested Khawar for investigating one of the murder cases. The case was about a young person who has been killed a few days ago in his own apartment. The Police Lady Inspector has found a selfie of that killed person with his girlfriend where Khawar was found behind them. Police have beaten Khawar a lot to chase the truth while they knew that they were going on the wild goose chase.
The very next day, another victim 'Yawar' has been arrested in the case of DWI (Driving While Intoxicated) on the road. All of the Police Station was surpassed to see him because he was looking like Khawar.
Police decided not to tell both of them that we have the same faces victims over here. (one of the senior police inspectors wanted to kill Khawar in this case because of his antagonist - this was the main reason to hide them from each other).
The Police have a pursuit to investigate both of them about the 2nd Jan, 2019 date so they could able to find which one has committed the crime. The investigation was going on for a month but they were unable to find the guilty adjective/perpetrator because both of them were continuously lying. None of the proof was found in the place where this incident was taken place.
One day both prisoners Khawar and Yawar meet each other in the Police station accidentally and they started a fight with each other like they want to kill. Then the police station staff has finished this matter by sending them back to their jail apartment. Inspector has begun another investigation and they found how much they hate each other to death.
One of the Intelligent inspectors suggested the Lady Officer go for the DNA test as we found one hair of the murderer at the murder place. They go for it and the report showed both are having the same DNA which means they are Identical twins. The situation becomes more critical as they don't wanna be strangled both of them. The case was still unsolved.
...Senior police Inspector wanted to kill Khawar as he was the one who kidnapped his daughter a long time ago and sent her with her lover for the purpose of marriage as both were deeply involved with each other and they want to get married asap but his father wasn't agreed.
This way, the senior police inspector has planned to leave Yawar in another case so they can prove that Yawar is the real murderer. On the other hand, the lady Police Inspector who was holding this case gets to know this plan. She wanted to help Khawar to get out of the jail as he is innocent due to some solid proofs. She hired a fake witness to prove that Khwar was with him on the 2nd Jan, 2019.
Police have taken this case in the court so they can solve this critical case but the Judge has announced to release both after one to two hearings as they were unable to prove who has committed the crime.
On the silent road, Khawar and Yawar were standing in front of each other sharing the final story of what has happened actually. Both were the Identical Twins living with the divorcee single parents and hating each other to death like enemies but they become ONE whenever they got troubled.
This is HOW Yawar went to the Police station to help his twin bro. Yawar knows the exact matter that how Khawar got arrested and why he murdered the young man.
Khawar: I was deeply in love with Dua and we had spent a very good time with each other. One day, I went to another city for a meeting when I came back and asked Dua's friend that why Dua isn't attending my call where is she?
Dua's Friend: I have seen her at the railway station with a guy who was her class fellow in the college. Her head was on the guy's shoulder. I think she betrayed you. Please forget her.
Khawar: Can you please tell me about that person?
Dua's Freind told him about that person and Khawar reached the hotel where that person was staying with Dua. Khawar got upset to listen to Dua that how she got raped by his classmate.
Dua suicides.
Khawar was following Dua's classmate for a few days and reached his apartment where he killed him with a knife.

I participated in this Contest. You can also take a part in it and prove that you can also write a story or fiction.
---



Let's Be Frenzzzz😉
Twitter Pinterest LinkedInReddit


Neoxian.city - A general-purpose tribe to support you at best with NEOXAG token. You can use its bidbot @neoxiancityvb to get an upvote not only in STEEM but, in PAL for free as well.