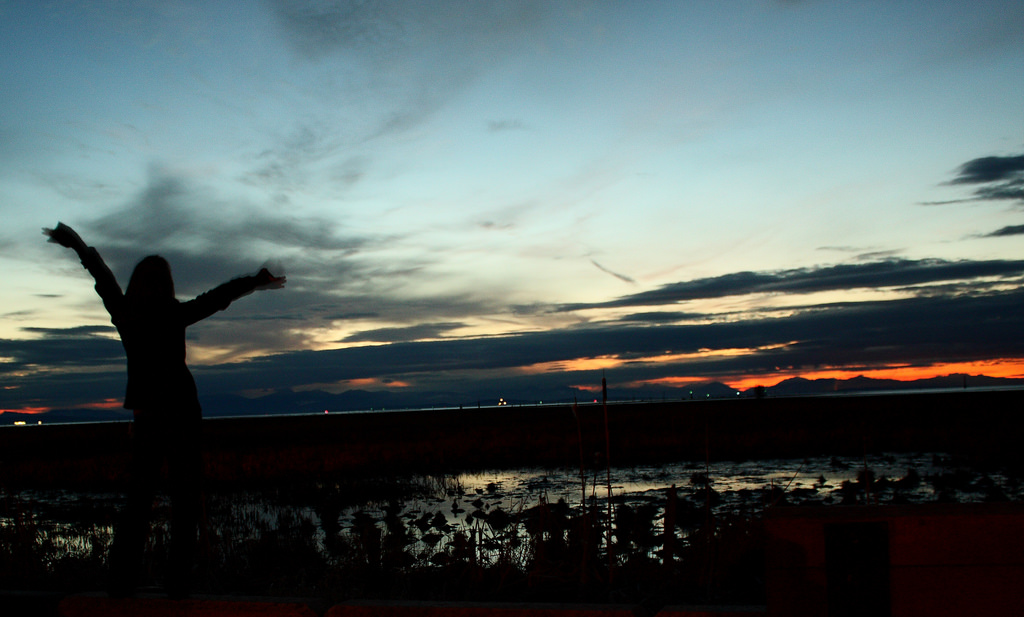 I used to get excited by the thought of going home after a day of being at school. The picture of my bed from the back of my head flashes from time to time as I trod happily singing a joyful trot song. The comfort of the word "home" always gives me security. The fact that I have a place to give myself a day's rest after all the pollution gives me inner clarity.
This is my second home. This is the place where I came to love after months of crying from the longing of my family back in my hometown. This is the space that I learned to love under no one's tutelage. This is the atmosphere that through the years have given me inner peace. This is my second safe haven.
I loved every corner of this haven and waking up to it every day makes me feel that I'll be certainly out of jeopardy. But maybe it was just I that thought that it was a perfect rendezvous. Days came when my haven turned into a haunted house. It was filled by restless souls unassured of all their feelings. It was filled by people with silent battles that I can audibly hear. My once soothing paradise became a bloody battlefield. It became even bloodcurdling by the fact that people fight behind their backs and uses their hearts and eyes as hostages.
I can no longer take it. The silent war made me feel that I was carrying a heavier load than the load I am having at studying. I grew afraid of my paradise. I no longer want to be in this rendezvous that I sometimes want to escape from it. The comfort it used to give me scares me now. The security it gives me makes me feel like falling into a cliff.
I decided, a lot of times, to go away. To escape. But there are things that keep pulling me back. It is my memories and the people that I spent them with. They are the ones holding me back. They are the ones that I built this happy paradise with. And I won't deny that they were part of the souls that tried to tore my beautiful refuge down.
As I was letting the current of time pull me back to this place, I am trying to repair the walls that were destroyed from the lifeless battle. I am trying to restore my once perfect safe haven. And I am bringing with me all this strength to restore it. Not just my safe haven but also the hearts and souls of the people residing on it.

Our mentor @surpassinggoogle has been very supportive of our group and other groups too. Please support him as a witness by voting him at https://steemit.com/~witnesses and type in "steemgigs" at the first search box.
If you want to give him witness voting decisions on your behalf, visit https://steemit.com/~witnesses again and type in "surpassinggoogle" in the second box as a proxy.
Others that are good: @beanz, @teamsteem, @good-karma, @busy.org, @esteemapp, @hr1, @arcange @bayanihan, @acidyo, @anomadsoul, @steemitph, @henry-grant and @paradise-found, also the many others who have visited My posts. Pls. support them too. I am grateful for that and for everyone who has helped me and my friends. Thank you very much.