Terminal Condition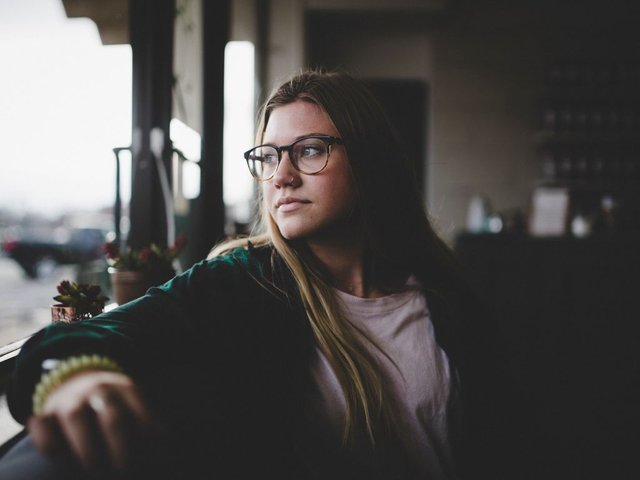 I looked out the window and wondered, "how did I get here?" In fact, an even more reasonable question instead would be "where am I?"
I'm surrounded by a lot of people in what seems to be a restaurant or a coffee shop. It seems safe enough and I don't seem to be in any danger. No one else seems to act like something is out of place.
It's just me.
Trying to act calm, I take a sip from my cup of coffee despite the heavy aching feeling in my head.
After a few deep but forcibly calm breaths, I start thinking about how I got here, what am I doing here, or more importantly, where is here.
I look outside through the blurry glass windows. I can't seem to see clearly through even with my glasses. I know my eyes do not perform at their best. But that's what my glasses are for.
I seem to be at some sort of terminal or airport. There are cars coming and going. There are buses too in what seems to be a busy place. I love traveling so this makes sense.
It's as if a light bulb lit up inside my head when I realized that I just woke up from a nap and steam from my coffee fogged up my glasses.

Feeling inspired? Write your own stories with Unstories.cc.