Listening to music while working! Echo SHow and Echo Dot test!
I really like to listen to music while I do different activities, and that is why I wanted to test some different loudspeakers. It is also nice to be able to speak to your loudspeaker, especially if you are making food and have lots of dough on your fingers. If you try to do something on your phone while having your fingers messed up with all sorts of stuff, it will cause you to wait for several minutes as you have to clean your hands before you make the movements and adjustments you want to.
So, why not find a loudspeaker that you can speak to and that will play the music you desire, without clicking anything?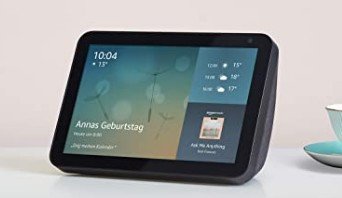 That was my motivation for testing some different speakers from Amazon. That is why I tested the Echo Dot generation 4 and the Echo Show 8 in order to get some loudspeakers that would help me in different rooms, and also for the sake of testing them and writing an article on the topic.
Would you like to find out which device has the best loudspeaker of Echo Dot generation 4 and the Echo Show 8? Take a look at the following article: https://www.ipaddressguide.org/echo-show-8-generation-1-8-vs-echo-dot-generation-4-which-has-the-best-sound-quality/
Am I satisfied with the loudspeakers?
I am really satisfied with both the loudspeakers. They provide different quality, but they can also be paired and work together if you want to. If you don't speak English as your native language, you might have some trouble making Alexa understand what you say at all times, and it can also be a bit difficult to make Alexa play exactly the song that you are interested in. What do I mean?
If you tell Alexa to play the song named This is the day, then it will find so many songs with that title, that it is very likely that you will not actually hear the tune that you were interested in. And if your English is a little bit strange, or not the typical English, then it might give you even more trouble, as it will not understand exactly what you are saying, which will cause further funny moments and maybe some frustration.
But, if you pay attention and work on your English, then you will learn exactly how to pronounce the name of the songs and the artists and the playlists, and Alexa will be your very wonderful friend in the coming days, months, and years!
I suggest you take a look at the article above if you are interesting in buying an Amazon Echo or an Amazon Dot device. It will give you information that you will find useful, and also give you some data when it comes to the price of the different devices and so much more!