SHOPPING, SHOPPING, SHOPPING
Today I spent half of my salary
I visited Primark wich is a huge store with so many things so you just can't leave the store without spending some amount of money. Story of my life...
Although I love to shop, I don't have that shopping fever life most of the people, so for me that crown was pretty much.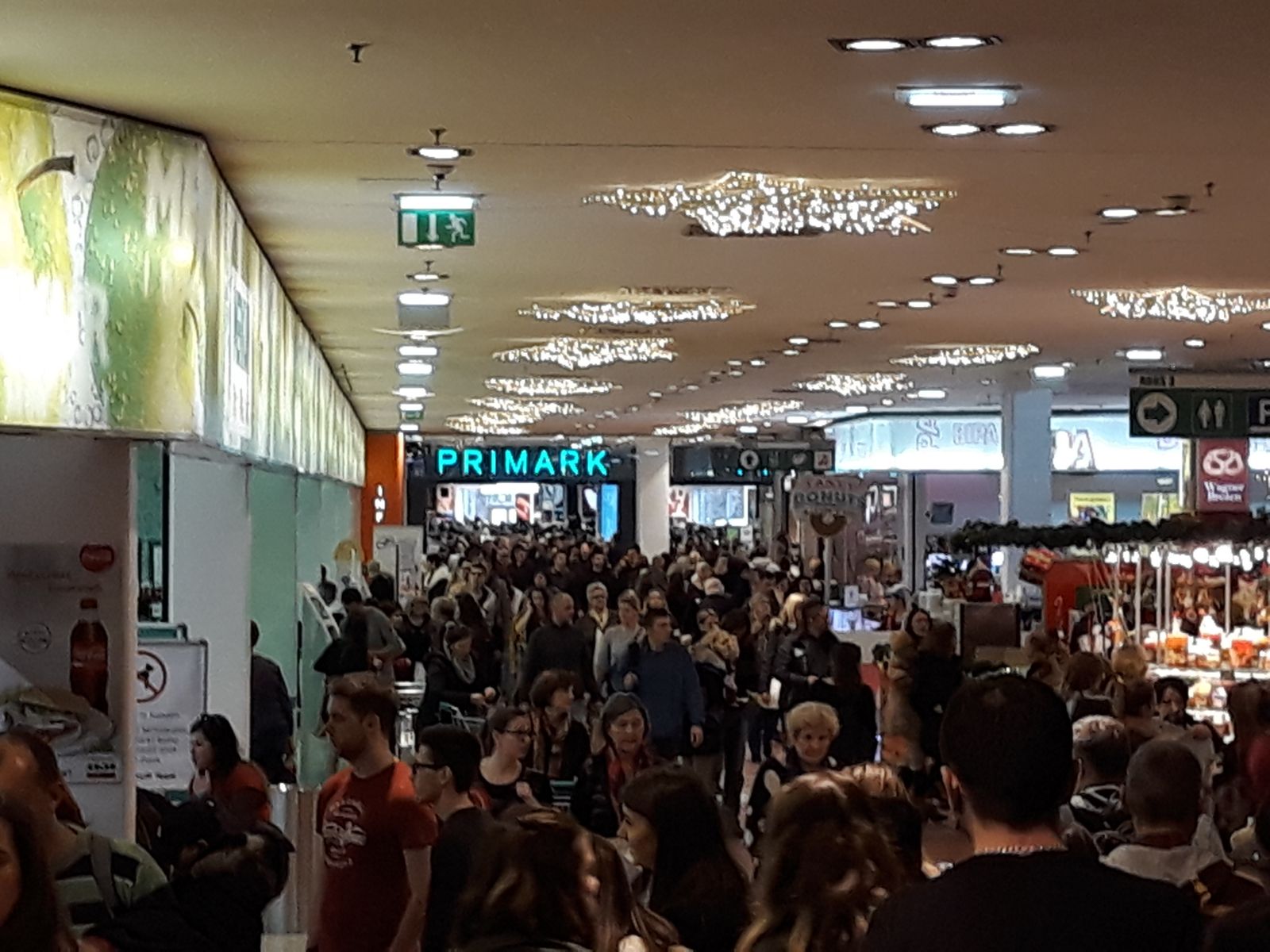 But it didn't stop me from finding a looooot of beautiful things for my friends and fmily for Christmas presents and for me also!
I can say even the crowd was big, people were friendly and the stuff was unexpectedly kind. I mean lets be honest, the buyers can be such pain in the ass many times so thumbs up for the stuff in Primark.
The store has woman, male and kids sections so you can find something for everyone, also there is section with cosmetic and some nice little gift sets, for exmple a big cup with hot chocolate and marshmallows or some tea (set is 7€).
There are also cute little candles for only 1€, a cute lipglosses for 1.5€, so if you have someone you don't usually buy gifts but want to give a a gift for a token of appreciation this is a great choice.
I have bought so many cheap things from socks (7 pairs 3.5€), cap (4€), gloves (2 pairs 3€), cute house sleepers (5€),
bunch of knitted vests, shirts (6-13€), a coat (17€). Also I have bought to myself a workout resistance bands (2 pieces 5€) but more about it in some of my later posts.
Before leaving the center we took some donuts and were as delicious as they looked!
Chocolate, vanilla, strawberry, cookies, nuts... So many flavors and add inns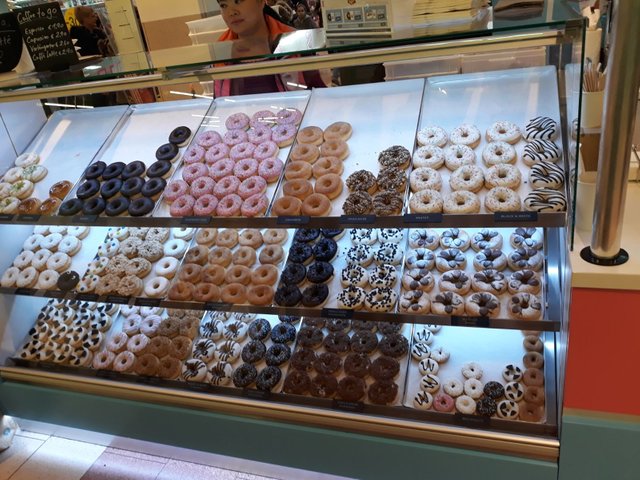 I really enjoyed yesterdays day and looking forward to go back again haha