HOW I MAKE MONEY FROM SHOPIFY - AND HOW YOU CAN TOO! [ DROP SHIPPING ]
Drop shipping products from China and selling them on facebook/Instagram using Shopify
This is my business model - something I've done to make over $500k in revenue in 1 year!
And this is how a normal month's revenue looks like on Shopify!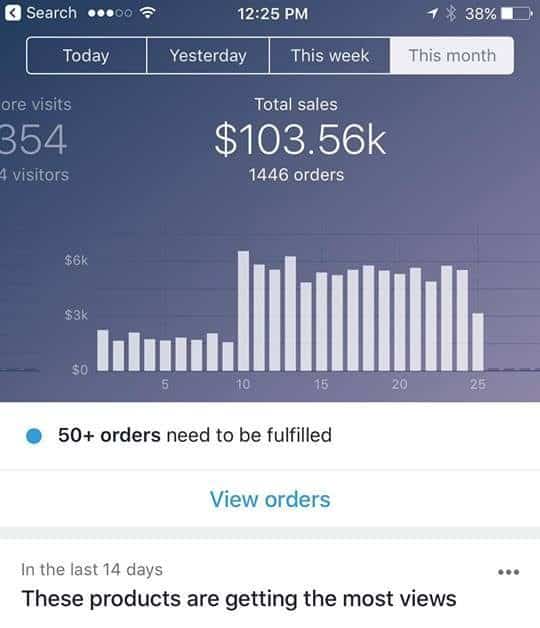 Amazing, isn't it?
Keep reading if you want to replicate the same
First of all, sign up on shopify to make your own e-commerce store
You can use the link below to do that, it's my affiliate link.
https://www.shopify.com/?ref=siddhantseth
Next, search "How to make a shopify store" on youtube and watch any of the thousands of videos available there.
What we're gonna do is, we're gonna go to a website called aliexpress.com and find cool products there which we can buy for $10 ( random figure ) and sell for $30.
When you find a few products, add them to your shopify store and start getting some traffic on to your store - either paid or free.
Best traffic source for this industry is FB ads.
Once you get a sale on any product, you go to aliexpress.com and order the product.
Trick here is, while purchasing the product, we directly enter our customer's name and address. That's called drop shipping.
You don't have to maintain any inventory, you just have to pay for ads and BOOM - you start making sales to people living in different parts of the world and you start making profit while you sleep!
I've been doing this for around 2 years now and I've made hundreds of thousands in profits - this is the best way to make money online right now with least investment guys! Get on it FAST!