Pistol repair work and upgrades
Repair work and upgrades. So, after pulling my old .22 pistol out and plinking a bit, it started having failures to fire. It is one of the few I have that is somewhat collectible. They only made these for a few years. Browning BuckMark Silhouette with a 10" barrel. I did some reading up on it. Apparently some of these were prone to light primer strikes, and especially if they had been dry fired a lot. I bought this one used like 30 years ago. I haven't really dry fired, but also haven't had it apart to clean in that time, just brushed the bore and kept oiled. It finally started failing like 4/10 rounds, and even when re-trying some 4-5 times.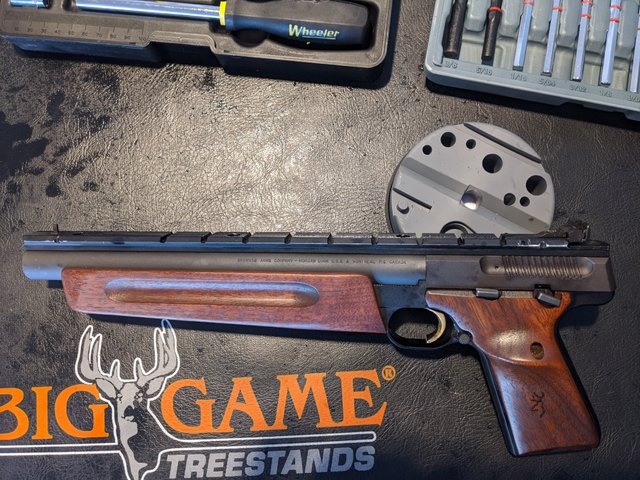 I couldn't get the screws out initially to clean, but found some "Kroil" that worked like magic. A little of that on the screws, a few taps, let it sit 10 min and they came right out.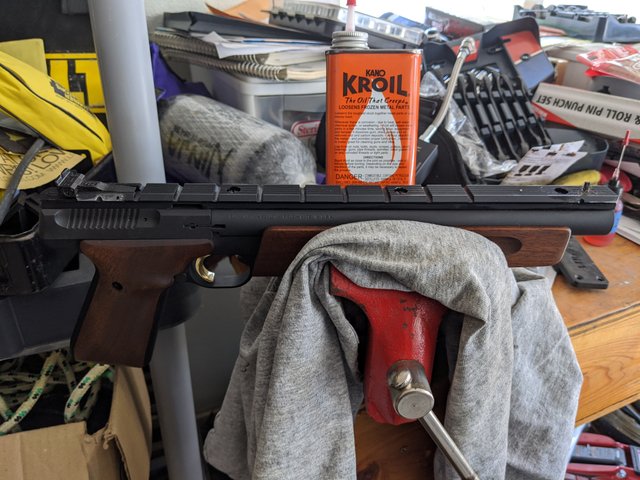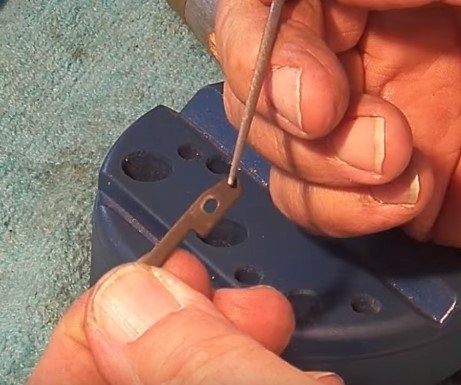 A good cleaning and then I also used another trick, to very slightly file the hole in the firing pin a little longer (see pic). This did the trick, 4 magazines so far with no failures. Next, that motivated me to order a new sear spring "gearbox" and flat trigger from TandemKross that should reduce the trigger pull from 4lbs. to 2 lbs. and also a new magazine spring and extra mags. Stay tuned for the upgrades coming soon, maybe even a Vortex Venom red dot.