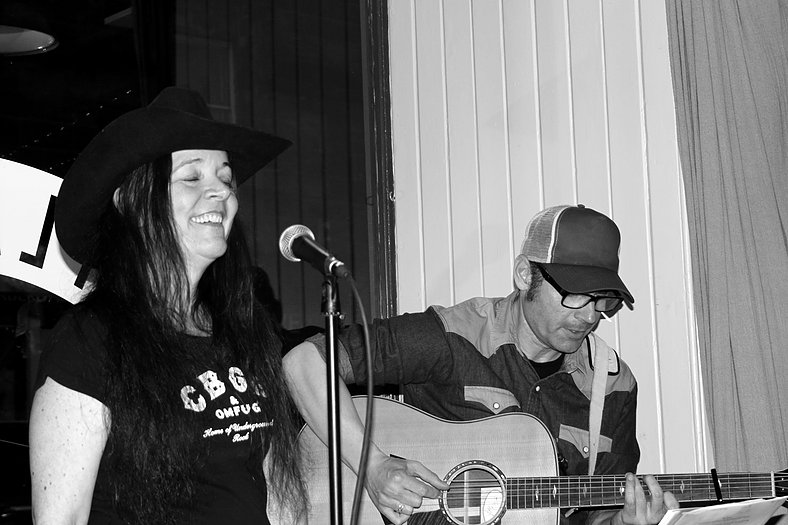 Interview by David Noble
Dave "Tell us about your music backgrounds, how the band was formed and how you came up with the name of the band".
Manuel "I learned how to play guitar when I was a kid, since then I have played in several different bands, recording demos and co-writing songs. Music has always played an active part in my life and I have also learned to play the piano, banjo and harmonica".
Teresa "I grew up in a household where music was played daily. My parents and sisters listened to country music all the time. One of my earliest memory's as a little girl was with my mom and dad at the Ohio State fair attending a John Denver concert.
I sang most of my way through school and stepped away when I was not accepted into my schools show choir. I was going through a punk/gothic stage and did not fit the look they wanted, but what I heard at that young age was that I wasn't good enough.
Musically I went from new wave / alternative to what is now known as gothic but it wasn't called that back then. Growing up outside a university city I have been lucky to see almost all the artists that I have wanted to see, from Bauhaus and Bowie to Alabama. Then as I got older I started coming full circle back to where it all began, country music.
How did we meet well that's nothing exciting really, through an online ad that Manuel posted and I responded to.
Our name is simple, it takes a wolf to make it in this industry and I'm not a wolf. I am merely a sheep pretending to be a wolf, so we are Sheep in Wolves Clothing".
Dave "When I listen to 'Standing Rock' I get a sense of cowboy meets Indian and takes the Indians side, it's not your typical country sound which in my opinion is a good thing as it has its own identity rather than sounding like a copy of what's went before. The song stirs a lot of emotion and anger in me thinking about the injustice that is happening at Standing Rock, do you feel that when you perform the song".
Manuel "I have always had an interest in the native Americans since I started to read about their history and the way they have been treated when I was a kid, learning about their struggles to keep their traditions, rituals. Language etc.
I have also visited Pine Ridge Indian reservation in South Dakota where the Sioux tribe live where I had the chance to learn of their struggles and see their actual needs".
Teresa "To understand where the lyrics came from you probably should understand where I am coming from. I understand the love and compassion of the earth and everything that is upon it, the interconnectedness of it all. I find more solace in being in nature with a shelter and a fire than in a house made of brick and mortar. I can comprehend what this land must mean to them.
So, the horror that is the DAPL is unacceptable. This battle should not be taking place. The government is out of control and everyone who pays into that government should be outraged by what they are doing at Standing Rock, because it's your money they are doing this with. Again, the government is taking something that does not belong to them and playing with lives in the process. That is shameful. I feel for all of these people and if I was there I would be honoured to stand with them, if they would have me. So in this song I am trying to get you to feel what I feel about this".
Manuel "When I read Teresa´s Lyrics about the Standing Rock issue, I knew exactly which kind of music I wanted to transmit. The music is a mixture of anger, ritual and welcoming".
Dave "The single was produced and recorded by Mikay McTernan at Mic Time Records, what was it like in the studio and tell us a bit about Mikay and what he was like to work with".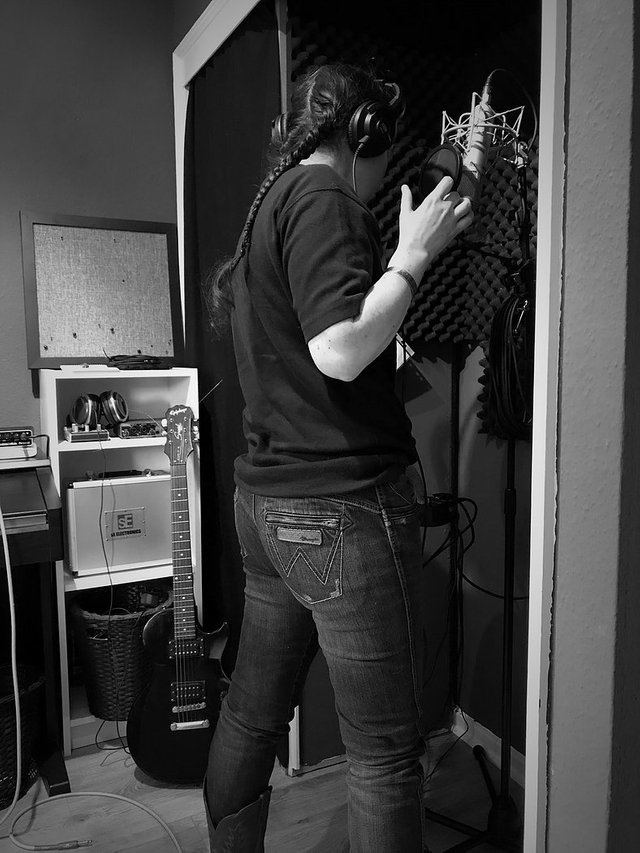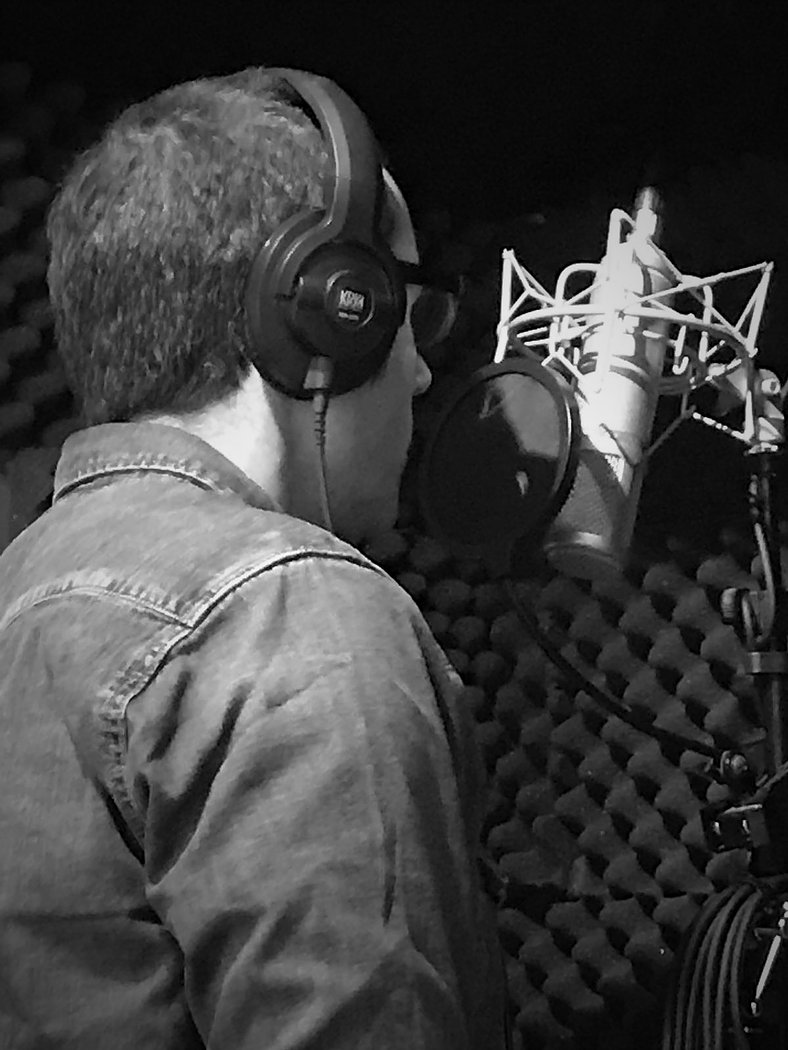 Teresa "Mikay, well he was a gem. Very, patience and sweet. He made my first experience in the studio relaxing. His recommendations were spot on. I am looking forward to working with him again very soon".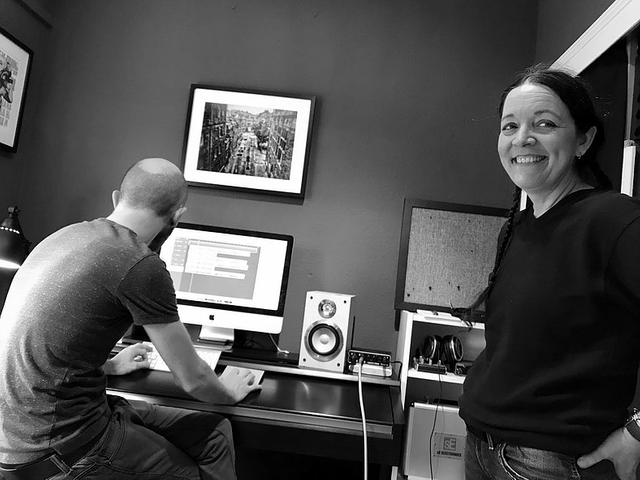 Dave "Have you started work on your next single or what is next for Sheep in Wolves Clothing"?
Manuel "I am not very good at writing, I think my music partner is working on some lyrics already so looking forward to working on the music. Our next move is to play as many open mics as possible to get our name out there. We are also looking to extend our line up".
Teresa "Of course I have starting writing but I am mostly concentrating on getting this single out there, making lots of noise and raising as much money as possible to support the people at Standing Rock".