A frappe after we went to church for sunday's mass and try their best seller frappe. #share2steem #foodblog #foodexperience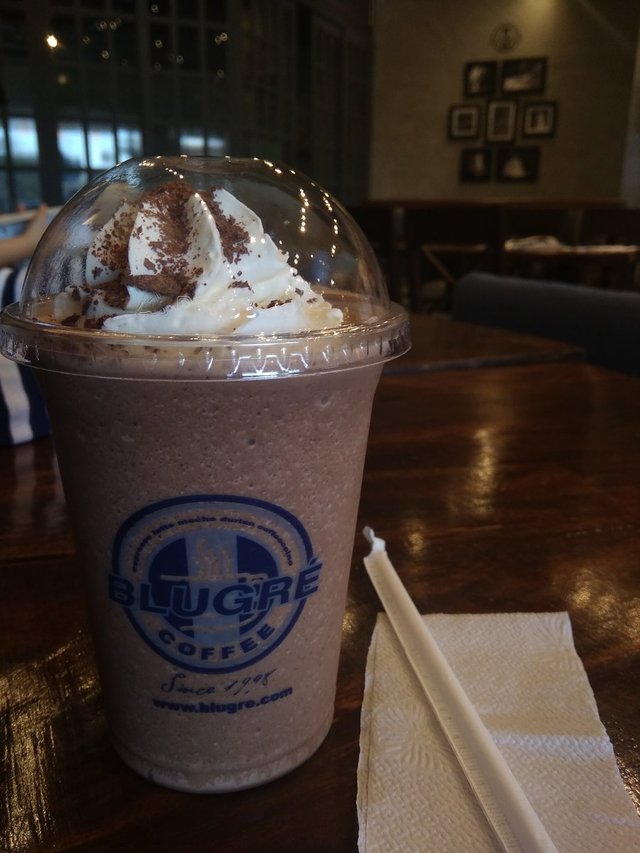 It is natural for us to find drink after the mass and this is where we headed at this Blugre's coffee but they have a frappe in their menu and we've tried it. I choose the rocky road frappe while my partner choose the choco loco frappe.
We talked other stuffs like our life, schools, or even our own problem. The ambiance of the place it suited for us and it is also a silent place where you can do business, hangouts, or even doing homework. This is what i've liked on this place because one of my friend suggested this place that's why we went in here.
By the way, Happy Sunday to all.
Posted from Twitter via Share2Steem