Southern Winter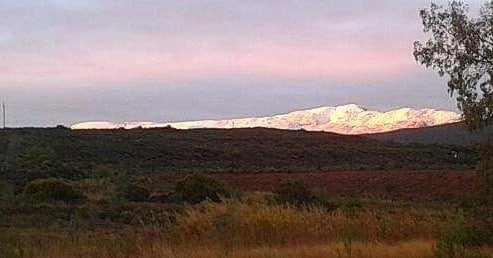 When folk in the Northern Hemisphere are preparing to enjoy their summer holidays, those of us who live in the southern climes are cold. It even snows in Africa.
Post directly to the Steemit blockchain and earn Steem.
Three steps to getting started
Register for a FREE Steem account (worth 3 Steem) - link in bio
Link and verify your Instagram account
Post happily on Instagram, and on Steemit using #share2steem
S2S Team @fionasfavourites
#photography #share2steem #promo-steem #steem #photography #crypto #steemit #cryptoblog #monetize #cryptocurrency #blockchain #altcoin #coin #dapp #blogger #instagram #socialmedia #picoftheday #africa #mcgregorvillage #southafrica #snow #mountains

Posted from Instagram via Share2Steem

Want to delegate ?
Delegators get up to 25% APR !
Want to delegate more (or less) ? Just copy and paste the link below, taking care to change the amout of SP you want to delegate at the end of the URL :
https://steemconnect.com/sign/delegateVestingShares?delegator=&delegatee=share2steem&vesting_shares=youramounthere%20SP

If you have any questions, suggestions, or simply want to encourage us, feel free to come to Discord !




Let's go !