Time is money, what do you think? Use this dApp to save TIME, reduce Effort, Earn crypto automatically with your content on social media platform !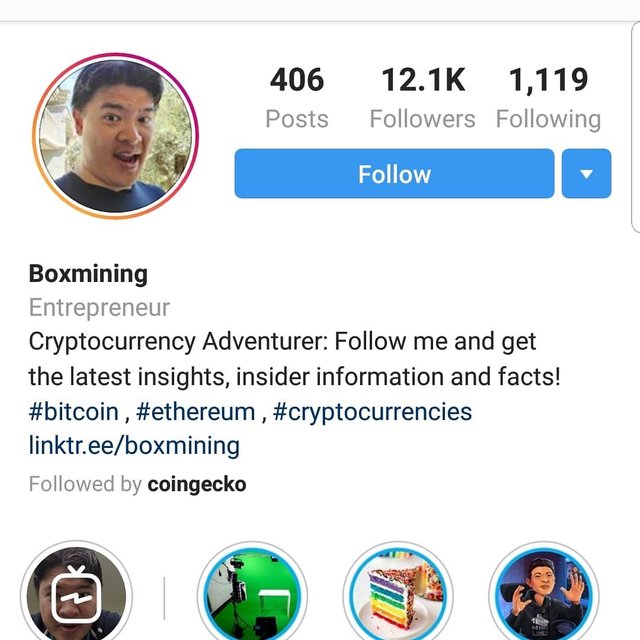 Photo credit : @boxmining
As content creators, the more reach you have to distribute your content the better for u ! like boxmining he's already sharing content on steem and earn crypto with the same content he produced on youtube. With s2s, he can automate the process with EASE ! GONNA SAVE BUNCH OF TIME AND EFFORT !
Help us onboard more users to blockchain ! You're gonna post anyway on instagram, why not post and earn crypto passively ?
Do check out the above IG profile and leave a comment, share your experience/testimonial using share2steem.
3 easy steps to get started :
1)register for a FREE steem account (worth 3 steem) via link in bio
2)link and verified your instagram account
3)post on instagram and add #share2steem tag
S2S Team, @onepercentbetter (insta : @1percentbettertoday)
#share2steem #bitcoin #promo-steem #photography #steem #blog #blockchain #cryptocurrency #crypto #altcoin #coin #dapp #steemit #monetize #blogger #instagram #socialmedia #eos #trx #photooftheday
#instagood #monday #goodmorning #people #instagood #일상 #boxmining

Posted from Instagram via Share2Steem

Want to delegate ?
Delegators get up to 25% APR !
Want to delegate more (or less) ? Just copy and paste the link below, taking care to change the amout of SP you want to delegate at the end of the URL :
https://steemconnect.com/sign/delegateVestingShares?delegator=&delegatee=share2steem&vesting_shares=youramounthere%20SP

If you have any questions, suggestions, or simply want to encourage us, feel free to come to Discord !




Let's go !