Hey Steemit,
Can I bounce an idea off of here?

Format: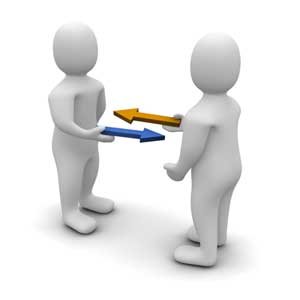 As a college student, I've always been a big fan of Craigslist
but honestly I think it can be done better.
I know it's getting increasingly difficult for the middle class in America, and the "share economy" as capitalized on that.
Well, where I think Craigslist falls short is in the "bartering" section.
I love making no cash barters, but craigslist does little to promote this idea.
Most people are unaware that services can be bartered too.
It's revolutionary.
You work on cars?
My car just broke down but I can't afford to get it fixed.
The price is about 300, I could barter an ipad or device in this example.
I think we could create a more free people if we developed the ways in which we communicate.
| My Idea | Benefits |
| --- | --- |
| Promote the exchange of services | A more effective community |
| Promote contracts to ensure safer transactions | A more self sufficient middle class |
So I'm curious, would you yourself be interested in no cash bartering? (With the exception of cryptos, that way we could bring cryptos into the real world with no US money being exchanged)
Have you ever bartered before?
Could this be a major win for the share economy?
I'd love some feedback, It's just sort of an idea I've always thought about.