Чирик-привет, my dear friends!
Night shadows are a very interesting topic. Often the shadows are not clear, blurry, faintly resembling an object that casts them. And often - frightening.
I was away from home when I found out about the contest of night shadows. The camera was missing. But the smartphone is always with you. I took a picture of my shadow hovering on the ice. How nice that she does not run away from me, like the shadow of Peter Pan.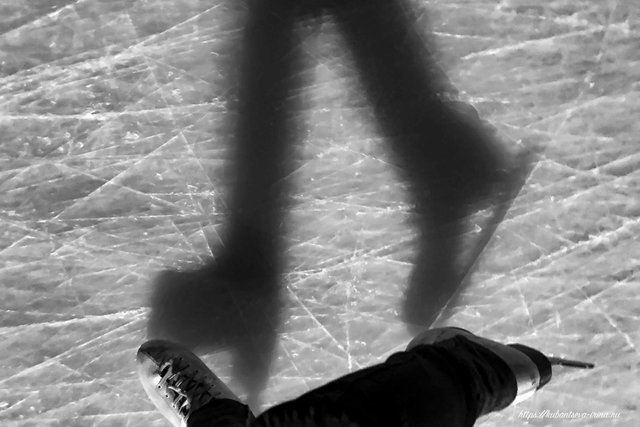 Ночные тени - очень интересная тема. Зачастую тени не чёткие, размытые, слабо напоминающие предмет, который их отбрасывает. А зачастую - пугающие.
Я была в гостях далеко от дома, когда узнала про конкурс ночных теней. Фотоаппарат отсутствовал. Но смартфон всегда с собой. Я сфотографировала свою тень, парящую на льду. Как хорошо, что она не сбегает от меня, как тень Питера Пена.
This is photo - my entry for Shadow Photo Contest Round 52 - Night Shadows by @melinda010100