Shadow Photo Contest-Round 106 /// shadow song ///
Hi everyone, this is my participation in this photo shadow challenge of @melinda010100, I hope you like it.
---
ShAdOw SoNg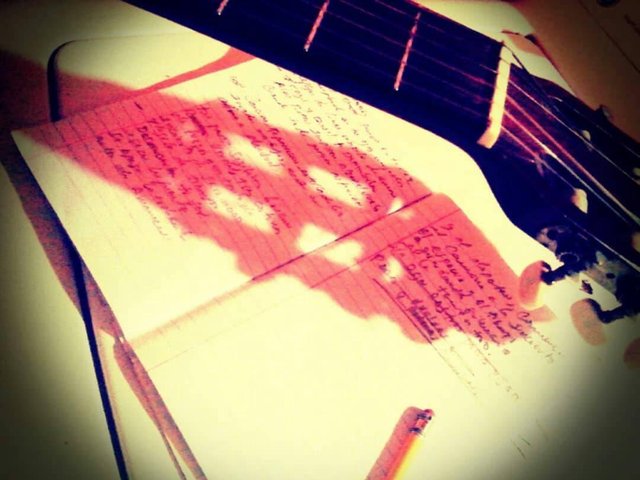 ...when I took this picture it was a normal night and I wrote a song, everything was going well until now I get blocked and no more words come out, I relax, put the guitar and notebook on the table and see that the shadow is cool for a photo and that's where I capture it.
It was an inspiration at the moment, because that picture was not in plans, but I like it a lot.....
Photo of my author. taken with Alcatel 5020N mobile.
---
Greetings and success to all participants and those who still do not participate if they wish to do so here I leave the link.
contest