Steem Fantasy Premier League - Gameweek 19 & 20 Reviews and Match Prediction Games!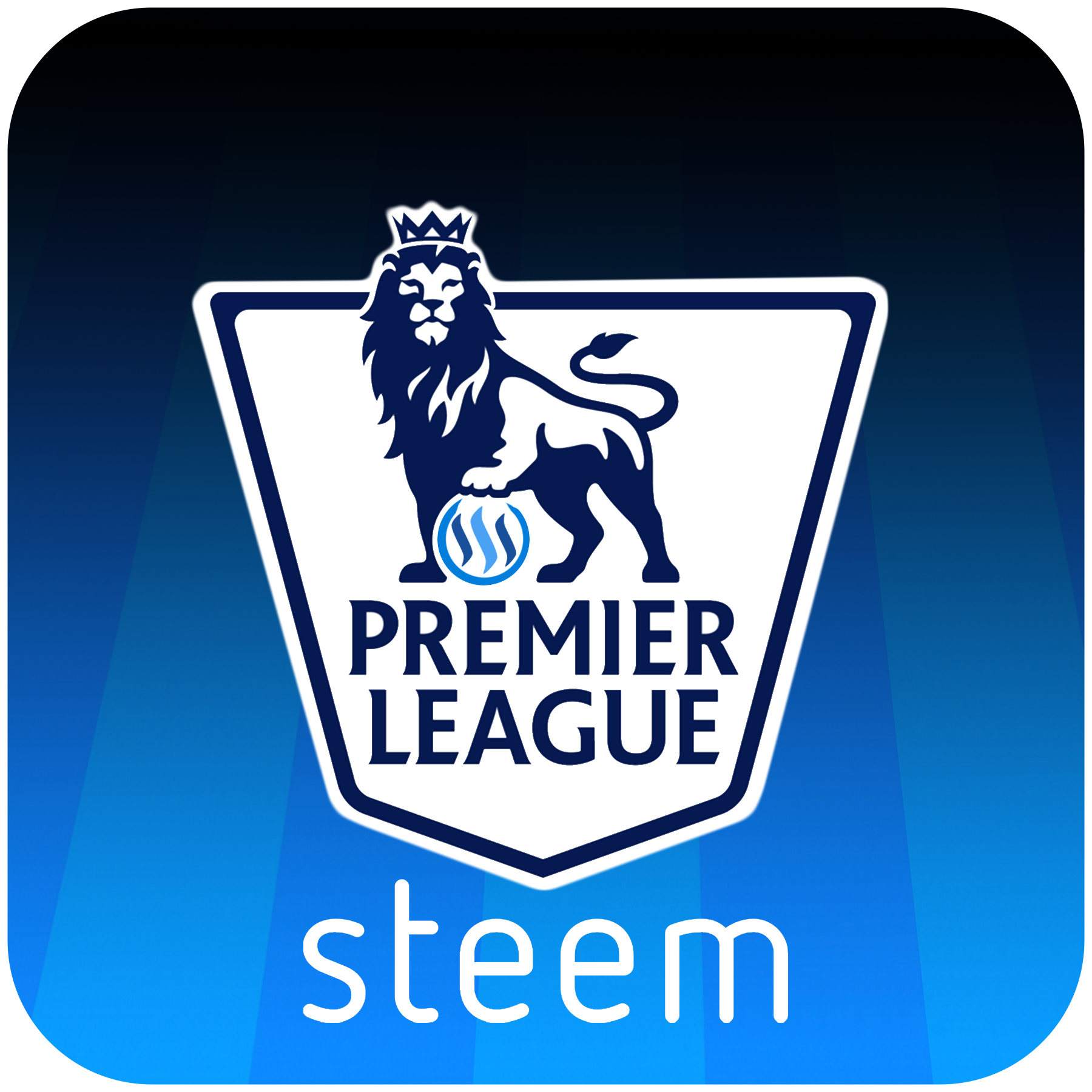 ---
Christmas is here. New Year is almost here. With that, Premier League is also here. What a beautiful tradition. A lot of matches will be played, and because of that, we decided to create a Christmas edition. This review contains reviews of two game weeks, just as you have to predict 20 matches as well. The reviews will therefore not be as precise as usual, as they are all done today and yesterday.
---
Arsenal - Liverpool
Oh lord, have mercy. Being an Arsenal fan and having to watch is both exciting and terrifying at the same time. Mostly terrifying. Liverpool has been crushing teams for fun when playing away from home. Mainly because they get a lot more space to benefit from. Especially Salah is taking advantage of the space he is given when playing away. Coutinho was on fire the last match and should be kept under control if Arsenal wants all three points. Liverpool will play with their best line-up except for Matip, but that's not the biggest loss. Arsenal is without Ramsey, but Mustafi should be back, which is a major boost for the Gunners. I believe more in Liverpool than Arsenal, which makes me sick, but I have to be honest. I see Liverpool win this game. I expect both teams to score, Arsenal to dominate, but Liverpool to win. If you have any players from both team, I would keep them, but at the same time, I would not recommend buying, just for this match.
---
Manchester City - Bournemouth
Oh lord, have mercy. That's probably what's being said by every Bournemouth fan when the first whistle is blown. I recently wrote a post why you should buy Manchester City players, which is just like writing an article on why you should drink water when you're thirsty. Not having any Manchester City players is ignorant. The midfielders of City are making so many points it's crazy. I suggest you buy either Kevin De Bruyne, Sterling, Sane or David Silva as they all make ton of points. I expect Manchester City to absolutely crush Bournemouth, as City used their "reserve" team in the Carabao cup, while Bournemouth played with their best. Unfortunately, Jermaine Defoe also got injured during this match, which makes it quite valuable to have Manchester City defenders. Sterling and Agüero were not on the bench for City in the cup, which probably means they will start against Bournemouth. Taking all this into consideration, I expect Manchester City to win with at least three goals.
---
Burnley - Tottenham
The biggest surprise so far this season. Tottenham is not in the relegation zone, or that Burnley is close to a top-four spot. You decide. Burnley has been absolutely amazing so far, and a lot of it is thanks to their defensive work. Burnley has kept a clean sheet in six of their last eight matches at home. While Burnley continues to impress at home, Tottenham is struggling away from home. Having lost four out of the latest five matches away from home is a sure indication that something is not working. I don't think this match will be any different. I don't see Spurs win this one. Not just because I'm an Arsenal fan, but because Burnley is playing impressive at the moment. This match could easily be a draw, and most likely to end with under three goals scored. Sanchez is back for Spurs which is quite a boost following their defensive problems lately, while Tarkowski is suspended by the FA, which is a major loss for Burnley. It's hard to predict this match, but I will go with 0-0 or 1-1.
---
As mentioned in the beginning, this review will be of both Gameweek 19 & 20, therefore I will proceed to Gameweek 20.
---
Crystal Palace - Arsenal
Looking at the teams last 6 matches, Crystal Palace looks almost more ready for this matchup with their last game being a 3-0 win against Leicester. Bakary Sako is in great form right with two goals in his last couple of matches. While Mamadou Sakho is out injured, Crystal Palace is most likely to play with James Tomkins and Scott Dann. No one in Arsenals squad is really standing out right now, but they are getting the wins, so I don't think that it will be a problem getting three more points here. This match will be very important for Arsenal if they wanna be able to qualify for the Champions League, which is more important than ever for Arsenal. It's hard to predict as I write, but some rotation will happen. There are some players I expect to play no matter what and those include: Özil, Sanchez, Lacazette (with Giroud injured), Cech, and Monreal. It would be a gamble to predict too much about this game. I do, though, predict a win for the Arsenal, but a narrow one.
---
Chelsea - Brighton
This is the game for a clean sheet. A clean sheet for Chelsea. I wrote, recently, how I think the Chelsea defense had underperformed lately, and this match would be a great opportunity to get a clean sheet. Playing at Stamford Bridge is always hard. It becomes even harder when you have only scored five goals in nine away games, as Brighton has. The Chelsea defense is pretty easy to predict at the moment. Players like Courtois, Azpilicueta, Alonso, and maybe Christensen are almost secured a start. Morata has been rested against Everton due to his suspension and will start again. It's most likely that Brighton played all their best players against Watford, and are therefore extremely tired. I, therefore, see Morata, Alonso, Hazard, and Willian as great players to have on your team. I expect a Chelsea win by two or three goals and a clean sheet. I will go with 3-0.
---
Manchester United - Burnley
Burnley has impressed everyone so far. I don't think they will here. Manchester United at home is an extremely tough game. The defense has always been Mourinho's achilles. Defenders. That's what you want for this match. Valencia, Jones, Smalling, and De Gea are most likely to play even though the fixtures are tight, and it's tiring. I could easily see United secure a narrow win of 1-0 in this match. Just as I could see a 0-0 happening. One thing is for sure. This match won't be a high scoring game. Smalling and Jones are still cheap compared to how many starts they are given. Another player who's cheap, but not a defender, is Lingard. Lingard has lately proven to a better player than people thought and have played a lot of minutes lately. He has done brilliantly lately with both goals and assists. I see him play an important role in this match. For 5.8m, he is almost a must-have, if not injured or suspended. Lukaku might have started scoring again, and against teams like this he usually scores a lot more, but be careful when buying him. He's expensive, and there are many other better players to buy. I expect a 1-0 for United.
---
Match Prediction Game GW19
The Match Prediction Game is simple. For all the matches you will have to predict the outcome.
For example:
Arsenal - Leicester
1- Arsenal will win
X - Draw
2 - Leicester will win
Copy Paste the text below and add your predictions in the comment!
Arsenal - Liverpool
Everton - Chelsea
Brighton - Watford
Man City - Bournemouth
Southampton - Huddersfield
Stoke - West Brom
Swansea - Crystal Palace
West Ham - Newcastle
Burnley - Spurs
Leicester - Man Utd
Match Prediction Game GW20
Copy Paste the text below and add your predictions in the comment!
Spurs - Southampton
Bournemouth - West Ham
Chelsea - Brighton
Huddersfield - Stoke
Man Utd - Burnley
Watford - Leicester
West Brom - Everton
Liverpool - Swansea
Newcastle - Man City
Crystal Palace - Arsenal
Please do 1 comment for each gameweek
Past rewards will be sent out the latest on January 4th.
---