Steem Fantasy Premier League - Gameweek 12 Review and Match Prediction Game!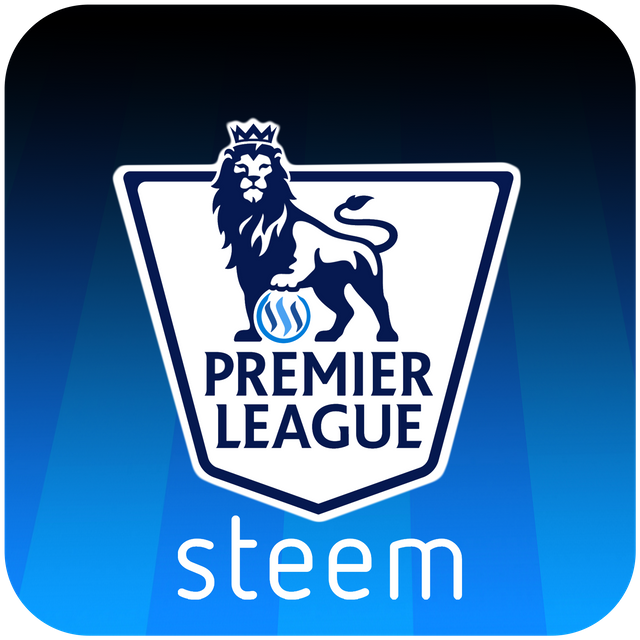 ---
Am I the only one who find these international breaks annoying? Even though Denmark could qualify for the world cup against Ireland, I still prefer Premier League, and finally, it's back! We start off with a North London Derby, and as an Arsenal fan, I could have asked for more. The rest of the matches are pretty standard games, and I expect all top six teams to win their respective games. I still did three previews and one of them might be a bit unusual. Let's take look.
---
Arsenal - Tottenham
By far the most interesting game seen from an objective point of view, and also from my subjective point of view. Hint my username. After an international break, it's always hard to predict the coming results, especially in a game like this. Arsenal is coming from a 3-1 defeat at Etihad, and Tottenham from a narrow win against Palace. Two very different results in the bag, but they don't really matter in a game like this. Kane was rested during the break and should be fit to play, and very motivated. six of his eight goals so far has come away from home, and he is by far the player to have on your fantasy team in this match. I would not suggest any defensive players from spurs as it's pretty hard to predict who will play. Rose, Aurier, Trippier or Davies. Nobody knows. From an Arsenal point of view, it's a lot easier to predict. No huge surprises are likely to take place. The only could be that Mustafi and Welbeck might play from start, as they are probably back from injury. The only player I can recommend from Arsenal is Ramsey, but I can't even recommend him if you don't already have him on your team. He is one of the midfielders with the most shots and looks like he is in form. Arsenal as a team is also in form at home. They have only lost eight out of the last 90 PRL matches at Emirates Stadium. The same can be said about Tottenham away from home. They have won the last five/six matches and might make it six out of seven. Something, though, to take into consideration is Pochettinos bad form against top 6. Having won just one out of last 16 visits against the top 6 is not the greatest statistics going into this match. With all these different factors, I predict a 1-1, but of course, I hope for a 4-0 for Arsenal, but I will keep dreaming.
Missing and doubtful players: Cazorla, Giroud, Holding, Ospina, Koscielny, Mustafi (Arsenal) and Wanyama, Alderweireld, Lloris, Alli, Lamela, Vorm, Winks (Spurs)
---
Manchester United - Newcastle
Everything speaks for a Manchester United victory, and that's also what I believe. Manchester United are yet to concede a goal at home with the score 15:0. Therefore if you have any United defenders or De Gea, I would strongly advise you to keep them. United have won all home matches since may, and this will probably no different. With multiple 4-0 victories, I also suggest you keep them as well. Newcastle is decent at defending, but I see United as too great a team for them to keep from scoring. I don't see this end 4-0 again, but 2 or 3-0 would not be a surprise for anybody. Lukaku has not scored in four matches in the Premier League and is looking to kickstart his scoring streak again. With only one victory in four games, all United players will be extremely eager to win. Newcastle has only won one out of six away games, and Old Trafford might be one of the worst places to play when trying to turn that around. I simply do not recommend any Newcastle players as Newcastle also have failed to score in 3/5 matches away from their home. I can, without doubt, recommend several United players including; Lukaku, Jones and De Gea, whom I also think will gain a decent amount of points in this game.
Missing and doubtful players: Zlatan, Rojo, Pogba, Carrick, Jones (United) and Merino, Dummett, Lascelles, Atsu (Newcastle)
---
Burnley - Swansea
I am getting a bit bored of writing previews about Manchester City, therefore, I decided to make a pretty unusual preview. I actually find this game quite interesting fantasy wise. I have myself invested in a lot of Burnley players as their coming fixtures are really good compared to how well they are playing. If you invest in goalkeeper and two defenders as I have done, you can have a deadly midfield and attack. Mee, Ward, Lowton and Pope are insanely cheap compared to how many points they have gained and can gain in the coming games. All valued around 4,5 they have massive value, especially against a team like Swansea. Having scored only three goals away from home in five matches is a great indicator of the points these players can bring in. Burnley has also only conceded two goals in five home matches. I am all in on Burnley defense for the next coming fixtures. The only thread looks to be Abraham, which is also the player to have if you actually want any Swansea players. I believe in a narrow 1-0 win.
---
Match Prediction Game (everyone can participate)
The Match Prediction Game is simple. For all the matches you will have to predict the outcome.
For example:
Arsenal - Leicester
1- Arsenal will win
X - Draw
2 - Leicester will win
Copy Paste the text below and add your predictions in the comment!
Arsenal - Spurs
Bournemouth - Huddersfield
Burnley - Swansea
Crystal Palace - Everton
Leicester - Man City
Liverpool - Southampton
West Brom - Chelsea
Man Utd - Newcastle
Watford - West Ham
Brighton - Stoke
Deadline is when the first game starts. Good Luck!
​
---