Smile For All (SFA): Planting of Plantation Program.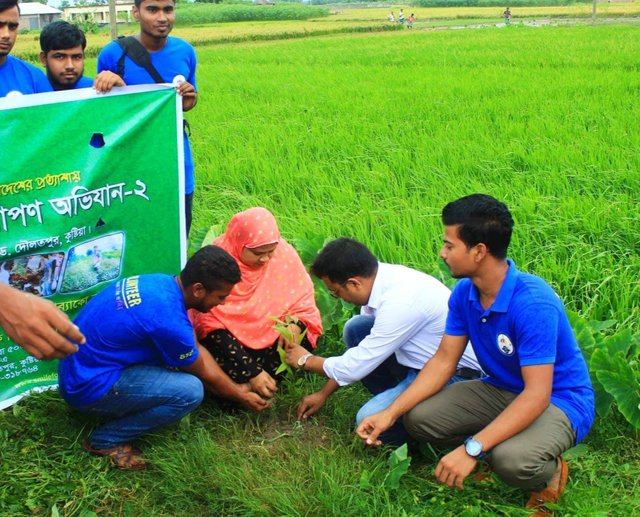 What is Smile For All (SFA) ??

smile for all is a non-profit voluntary organization. All members of this group volunteer their work here. Their basic task is to make a smile on the faces of deprived street children from basic needs, that is, to meet their basic needs. Apart from this, the organization also has many more works, such as tree plantation drive, distribution of winter clothes to the cold, flooding in flood-prone areas, food and other necessities are distributed among them, and more work is done.
This organization collects money from different places and continues to work with it.
Tree Plantation Program
A tree planting program was organized for the second time in the initiative of "Smile for All SFA" at Mirpur village of Doulatpur thana of Kushtia district. On the first day of plantation, a team of about 30 members of the organization planted two different types of trees such as Arjun, Mehegni, Bukin Neem and Akshmani, and arranged fencing for tree protection on both sides of the Alaradarga-Mirpur road of the village and in the Mirpur Primary School premises.
Thanks All
Follow Me @king007
Follow SFA on facebook.