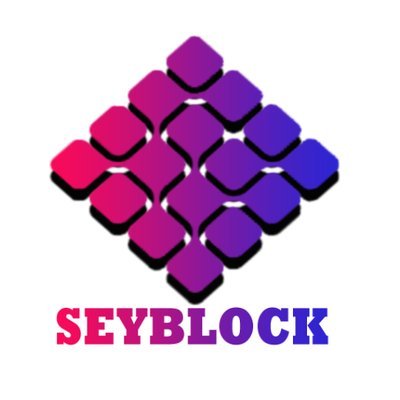 Hello everyone, the subject of this article is the project called Seyblock. The aim of the project is to create a blockhain based-not centralized platform that aims to protect your investments in a safe way and will include many features such as escrow system, traceable transactions, news broadcasts and aiming to provide faster and better transactions to everyone. https://www.seyblock.com
In today's world, the biggest problem experienced by people is the escrow service. People invest in many ico projects and therefore lose their investments. There is no brokerage or escrow service for this, nor does it have any security measures. Hence, many projects enter the crypto money market for fraud purposes and try to cheat people. As a result of this situation, people can be faced with losing their money accumulated over the years. As a matter of fact, due to these situations, many people are forced to leave the crypto money market, which seriously reduces the market volume. This affects the whole market in a serious way when there is a decrease in volume on the market, and in this case, everyone starts to be seriously affected.
Apart from these problems, it is not available on platforms where bank transactions can be performed safely. Lack of bank institutions where investments can be made in the crypto money market directs people to intermediaries. Because of the fact that these intermediaries do not use banking systems, they are committing a serious commission from people. As such, a serious brokerage commission has to pay and this leads to a decrease in the profit margin. People do not want to pay commission in this way but they have to pay these commissions due to compulsory obligations. In order to solve all these problems, we present the Seyblock project. Let us begin to examine the process of the project and the idea process slowly. Then let's take a look at the ico process and see what they are looking for.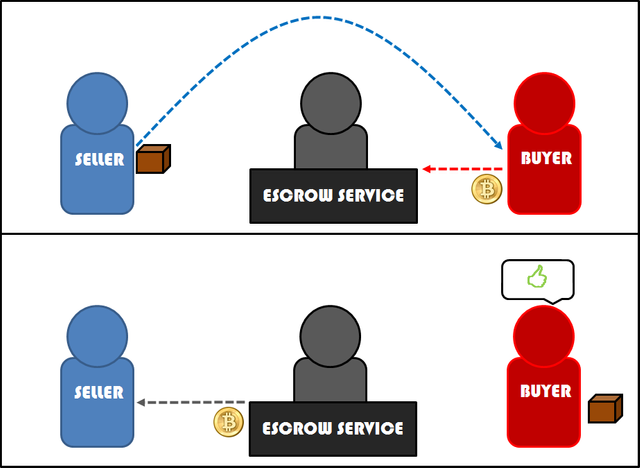 The aim of the Seyblock project is to create a platform that aims to provide escrow services successfully and to offer reliable investment opportunities for everyone, and a news publication aims to provide less commissioned secure payment facilities through banks. Thanks to Escrow services, you will be able to refund your fees if there is any problem that can be invested in the projects of ico. So your investments will be safe and you will not fall into the trap of fraudulent ico projects. Apart from this, you will also be informed about the crypto money market by making up-to-date news broadcasts and you will be prevented from making false investments.
With the platform you can transfer between 3 and 5 seconds. In this way, your transactions will be both faster and more secure will reach the address you want to send. You will be able to do banking transactions directly through the Platform and your profit margin will increase with very small commissions. In short, through the platform, everyone will have the opportunity to make more reliable investments and to make transactions faster. According to the idea process of the project, let's start to look at the ico process. Let's talk about what they want to sell and what they plan to sell.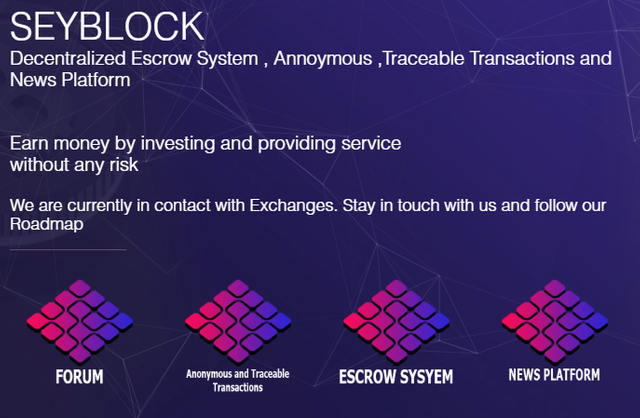 The token symbol for the Seyblock project is SEY. The project is being prepared to operate on a stellar basis, which is an indication that transactions will be made more quickly. The total supply of the project is 30 million units of SBL token. This is an indication of how valuable it will be even with its supply amount. The project is intended to sell token sales as 0.002 XLM. But I think it will be very valuable in a short time. already on the stock exchanges have been realized as 5,621 XLM.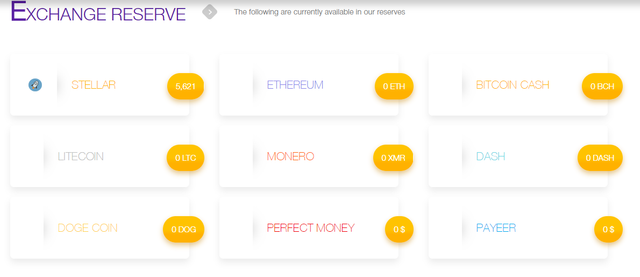 Website: https://www.seyblock.com
Twitter: https://twitter.com/seyblock
Facebook: https://www.facebook.com/seyblocksey
Telegram: https://t.me/seyblock
Whitepaper: https://www.seyblock.com/whitepaper_v1.pdf
Bitcointalk ANN: https://bitcointalk.org/index.php?topic=5065120.0
Bitcointalk Profile and Nickname: https://bitcointalk.org/index.php?action=profile;u=2441922 and certail6767
SEY Adress: GAZMPOFK2JFIE63V37VVLPKV4XS3ODUK5T5LAVUFIFBKVOVU2JPH6B36