REBRANDING: DONKEY PUNCHING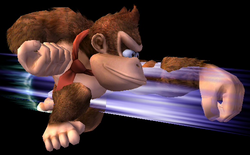 This week on sex terms that needs a new name…
No, no, no, I'm kidding.
But seriously, Google that phrase and see the ridiculous pictures and articles you find.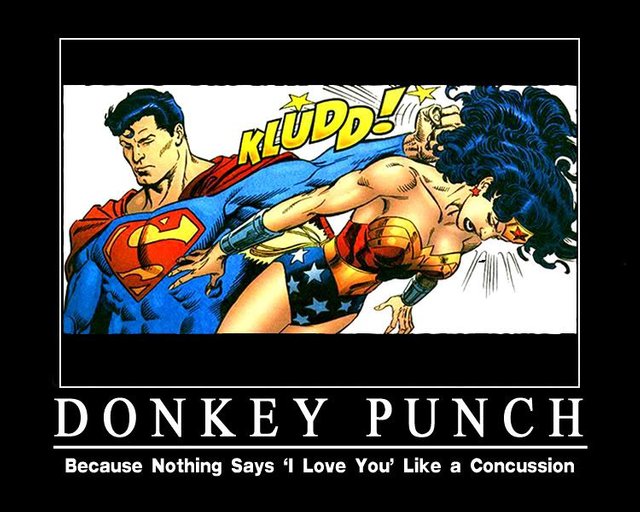 Seriously, why does this phrase exist? I understand a Hot Carl, or a Cleveland Steamer. They're gross to most, but you just KNOW that there are tons of people out there, that are into this shit.
Sorry, couldn't resist.
And getting tied up, and licking feet and a good hard slap on the ass. All good fun!
But Donkey Punching? What the fuck?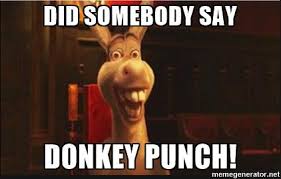 So, you're lucky enough to have a girl in your bed. And you're in one of the most triumphant and powerfully unbalanced positions in the kama sutra, and now you're gonna punch her in the back of the head?
No one does this.
This has GOT to be just for the douche bags with tiny wieners to laugh about.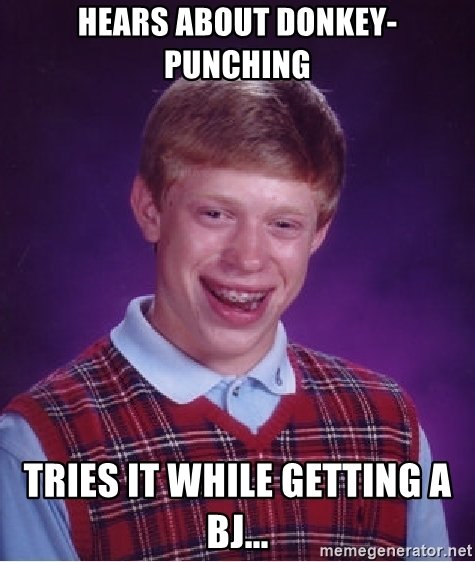 I don't wanna get all preachy and shit, but come on guys, clean that shit up. Violence against women is fucked up and shouldn't be encouraged. Women have been abused and marginalized and well fuck it, just plain raped for all of history, and now we're joking about punching them when their back is turned?
Or am I wrong? Are there really women out there that love this wonderful act of kinship and romance?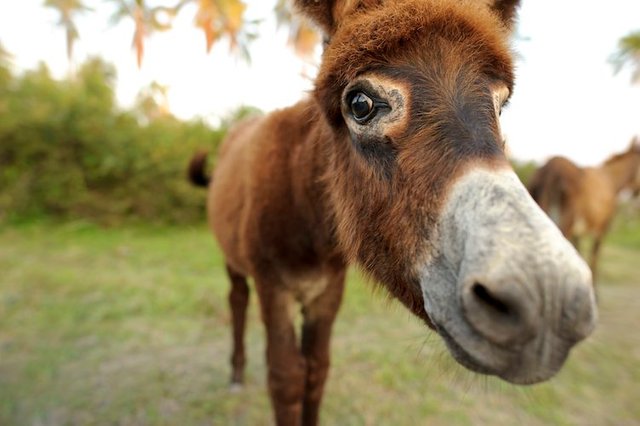 Yeah, I didn't think so.