Dear Ladies, Own your Sexuality
Dear Ladies,
The society has shaped you to repress your sexual desires and make you feel ashamed for having sex. I am writing this so you can rise above this construct and stop believing you have no right to enjoy sex or to speak of it.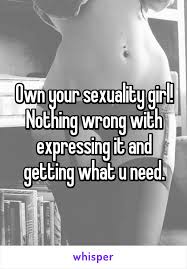 Photo Source
First of all, sex isn't a vice; it's simply a basic human need. You should start seeing yourselves as humans, and stop attaching your value to your vaginas. Self control isn't a virtue, it is just a personal decision. If sex is what you want, go for it; you do not owe anyone any explanation on how you choose to have sex or who you choose to have sex with.
Sex is a natural human need both males and females should enjoy and seek when they want to, so you should stop feeling ashamed for wanting sex. Stop leaving a life of shame. You also have a right to talk to your partner about your favourite sex positions and how your body reacts to them.
Why do women feel like victims after consensual sex? I don't understand why a woman should feel ashamed or feel used after having consensual sex. Some of them start to feel something huge has been taken away from them. Is your entire existence tied to your pussy?
Also, you need to stop feeling entitled after sex, a man must not marry or date you simply because you had sex with him. Sex is just what it is, sex. It doesn't make you entitled.
Own your body and sexuality. Sex was designed for both genders. Express yours if you feel like.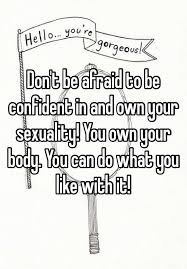 Photo Source