In Nigeria, the term 'kerewa' 'knack' 'all I want is your waist' and recently 'banana fall on you' have fed our young minds with the notion and idea of sex even at an early age. So, debating whether sex education is needed in school is quite ironical. Notwithstanding, the introduction and every aspect of sex education need to be taken into full consideration to make sure that the 'lesson' does not heighten immorality, pedophilia, spread of diseases and early child pregnancy in our schools. School is the sanctuary of education and every kid growth through this process and acquainting children with their own body, to me is not harmful. This can be of great help in raising responsible citizens and also empowering them to make informed decisions…BUT yet again, age must be put into consideration.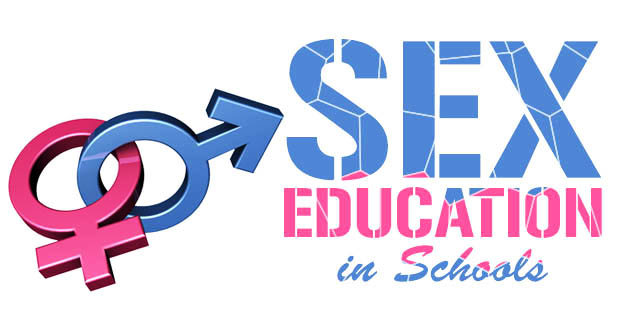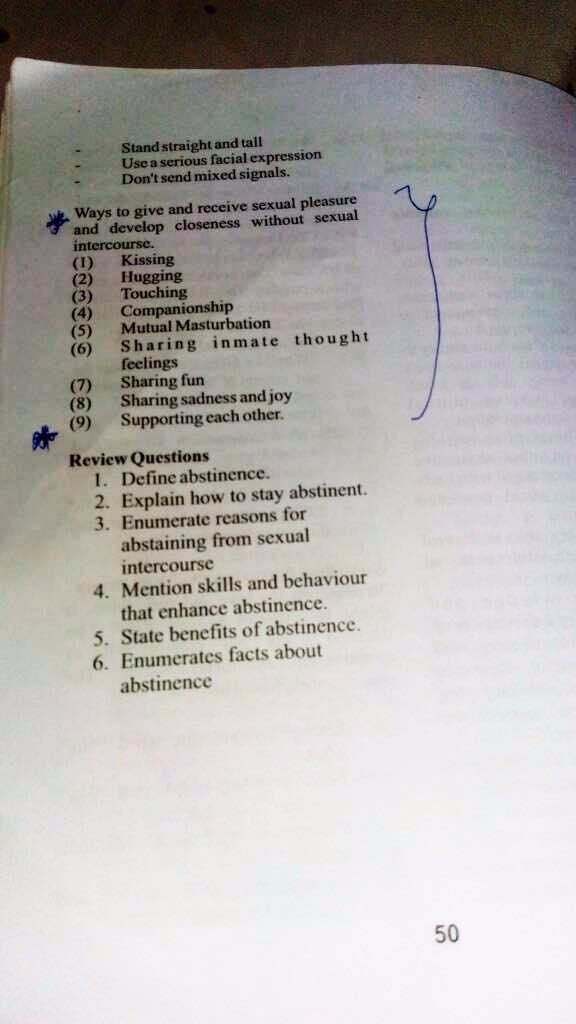 Teaching a child sex, is handing a robber a loaded gun in front of a treasure chest. A page from a JSS1 textbook
Now some people argue that sex education is better when it is start early enough. But is this really earlier the better?


The phrase simply means that the earlier kids are presented with the process of progeny development, sex, contraceptives and related technical terms, better it is for all of us; but it this really true or are we sitting on a time bomb?
Some people believe that sex education will empower the kids as they grow. Well, I think that children should grow before they are empowered. How can you give your 9year old son a car to drive to school? Does that not mean you have signed his death warrant? Given children the information they do not need at that point can definitely lead to a misuse of it. Though, empowerment can give the spirit of confidence, don't forget that the knowledge of contraceptives, pregnancy prevention and use of condoms can also encourage them to be involved in the act.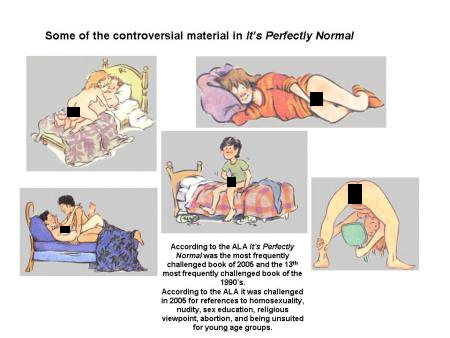 is this information not too advanced for kids??? especially 9-11year old?
I actually know that development of sex organs, menstruation in girls, facial hairs, pubic hairs and internal release of the organs with mark puberty will raise questions from our young ones, the part of sex education that should teach this SHOULD NOT BE INTERCOURSE. Personal hygiene is the prime concern for everyone and it should not be taught with the opposite sex in mind.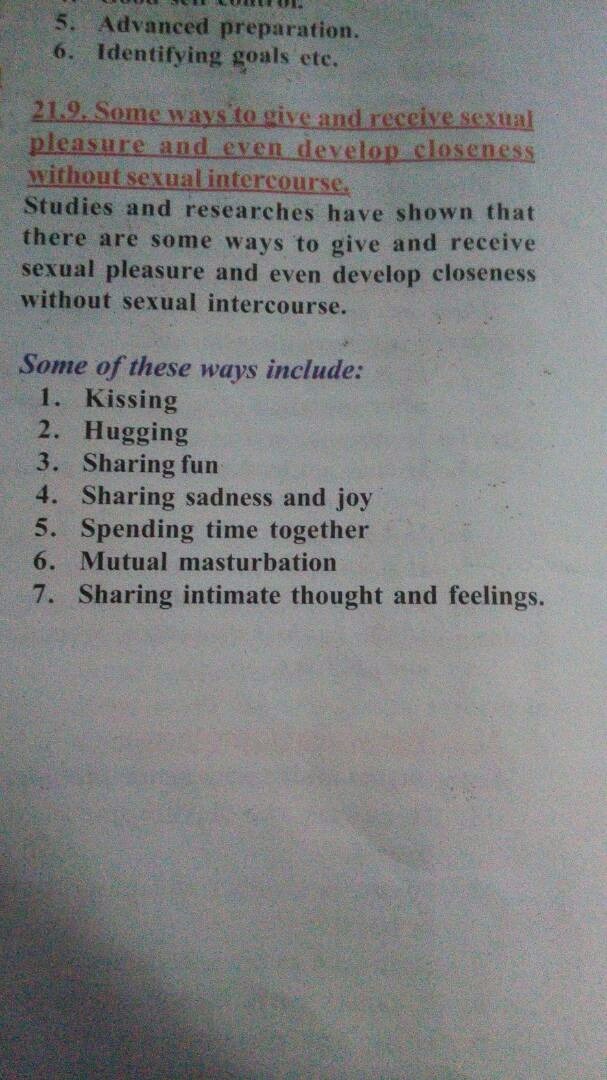 A basic 7 (JJS 1) students in Nigeria can open his text book and see the above and more...Don't forget that this child is between the age of 9-11. What will he do with such an information at this tender age? Cant the child be took about bathing, keeping his/herself clean, use of clean underwears, avoid compromising corners, report advances from older people, same or opposite sex to their parents or guardians, report any gift they receive to their parents, avoid sitting on someone lap etc? Is this not sex education? If a 9-11year old is privy to this information, then I wonder what the older classes are taught.
As a people and a community what will become of the next generation of adult is been conceived now, with us. We can make it a better generation or worse than what it is now. Every action (Intentional) or inaction (Unintentional) has its reaction.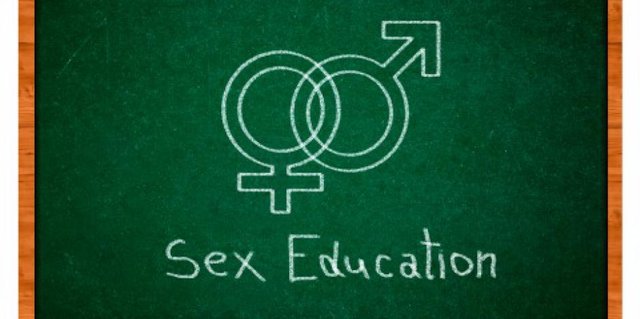 what really is the motive of this to our young minds????????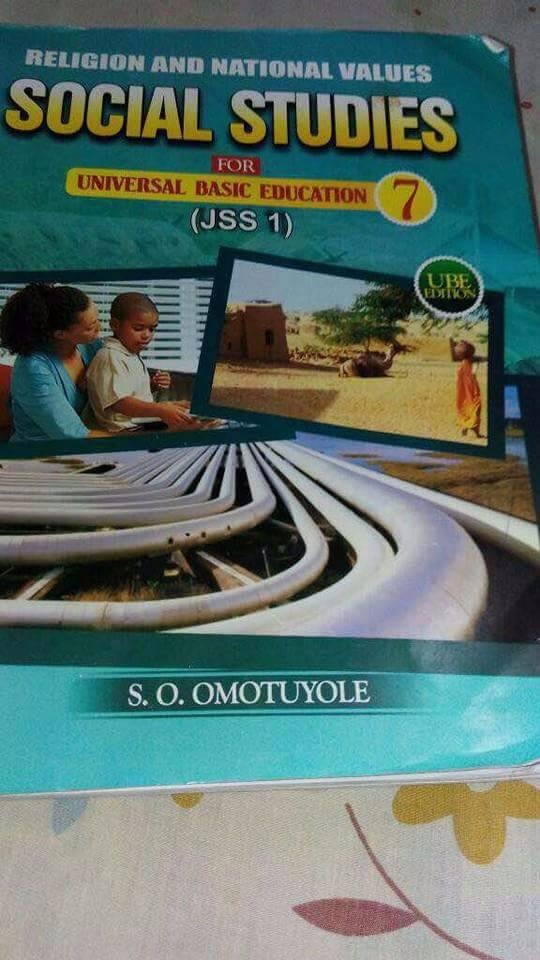 This is not just a post, this is a message that we should pass and take a stand for a better.
pictures are sourced from google and also from taken from the textbook from which some of this issues are discussed from. i really wish that as a community we can impact what our young minds are taught not only in Nigeria, but in the world. i hear the USA is even worse in this teachings! what is really going on????