If your can remember, or read about the era of the '50s and 60s, you can recall when Hefner and Playboy Magazine took us out of the remains of the Victorian era of prudishness and sexual hypocrisy. And Soon after we were in the era of anything goes - The pornography still being shown reflects this.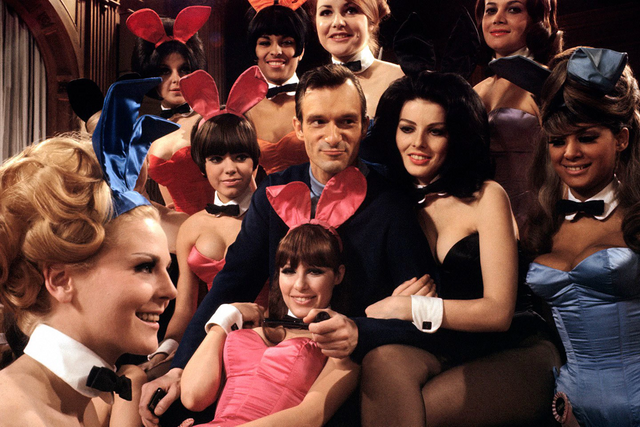 But while this was going on the Female Liberation movement advanced along another path
Where anything having to do with women and sex, especially where money and/or business was involved,
said women were being exploited - Of course sometimes this was and is true.

But with this current rash of accusations against men of power by women - for reasons of what might be called 'risque'
behaviour - but not threatening behaviour, not rape - just sexual, and maybe not even serious, behaviourism
we can see Queen Victoria and the Victorian era returning [the Victorian era from the late 1800s into the early 20th Century was noted for prudish sexual morals but paradoxically produced some excellent erotica, all of course underground.

is this really happening? Are we going back to the hypocritical past? - Should women stop being sexy and men act like eunuchs?

WHAT DO YOU THINK ?

QUOTES BY HUGH HEFNER:

"Being attacked by right-wing Christians did not bother me. Being attacked by liberal feminists did."

"I'm never going to grow up. Staying young is what it is all about for me."

"The notion that Playboy turns women into sex objects is ridiculous. Women are sex objects. If women weren't sex objects, there wouldn't be another generation. It's the attraction between the sexes that makes the world go 'round. That's why women wear lipstick and short skirts".
-Hugh Hefner

"Sex is the driving force on the planet. We should embrace it, not see it as the enemy".

"I dreamed impossible dreams. And the dreams turned out beyond anything I could possibly imagine. You know, from my point of view, I'm the luckiest cat on the planet."

"The interesting thing is how one guy, through living out his own fantasies, is living out the fantasies of so many other people."

"In my wildest dreams, I could not have imagined a sweeter life."

Hugh Hefner

=======================================================================

At the peak of Playboy, Hefner was worth more than $200 million, - When he died they say most of it was gone

I suppose you could say, like the fantasy world he created - He took it with him ! But then again -

Some dreams never die!!!